Hello, Mia Family!
Welcome to this month's edition of the Mia Newsletter! We are thrilled to bring you our monthly updates, highlights, and the latest developments at Mia.

Behind the scenes, it's been all about innovation, creativity, and preparation for the beta launch of our Mia Learning Network. Last month, we made strides in turning our vision into reality: crafting interactive learning journeys, breathing life into our unique Mia Worlds, and introducing AI Avatars as engaging virtual guides.

We're excited to announce that we are gearing up to open our doors to a few beta testers in June. Stay tuned for more updates and thank you for joining us on this transformative journey with Mia!

---

We're thrilled to share a brand-new feature of the Mia experience - Mia Avatars! These AI avatars will be our guides, helping changemakers navigate the Mia Learning Network.

These digital guides will be integrated into the platform via short videos, offering insightful navigation through the Mia Worlds, making the learning experience more engaging and enjoyable.Get ready to meet them as you explore the Mia Worlds!

With the launch countdown underway, these avatars are more than ready to join forces with you in mastering the skills of the future. Let's embrace this exhilarating ride together, shall we?

We've got exciting resourceful content on the horizon, including cutting-edge AI tools, practical durable skills tips, and tech-savvy insights – all geared for you to upskill, upgrade and uplift!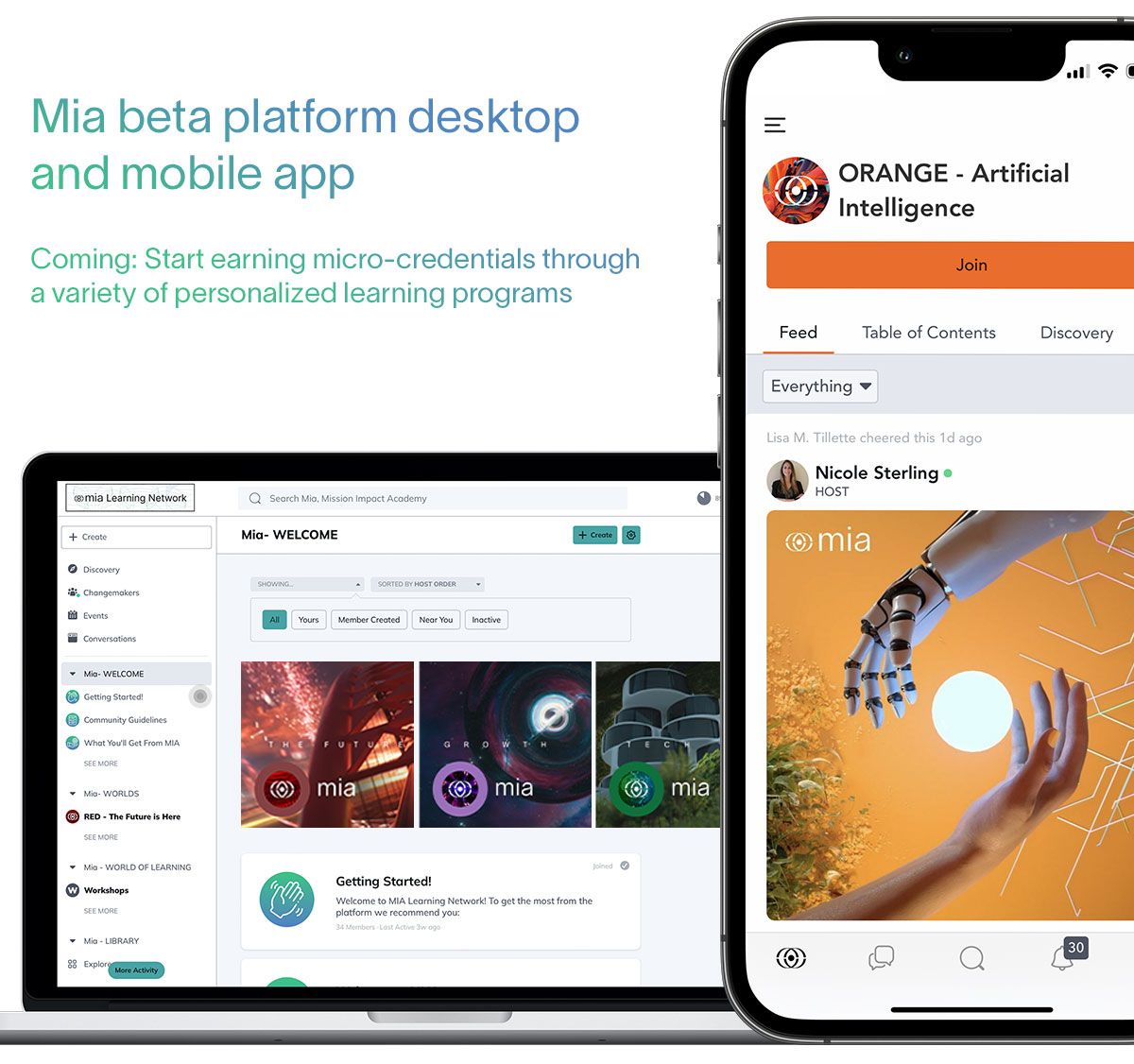 Get ready to redefine your limits and reach new heights with Mia this June!
---

⚫ The Power of Skills-Based Learning: Unlock Your Full Career Potential
Did you know that 94% of business leaders expect employees to pick up new skills on the job?
The world is evolving, and so must our learning methods. Let's delve into the essence of skills-based learning, its ability to bridge the education-employment gap, and how it aligns with the needs of the ever-evolving tech industry.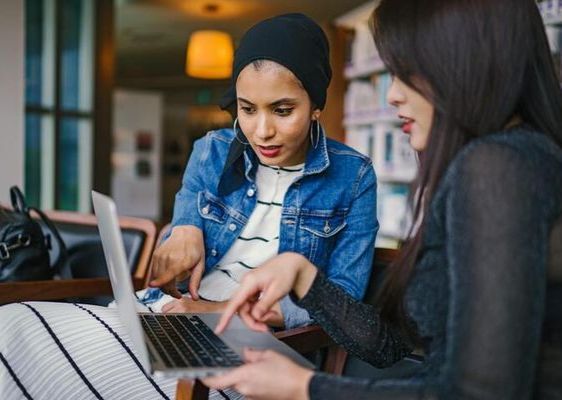 ---

As we step into June, here's a look at our May highlights:
⚫ Creating HERstory: Mia at the Women in Tech Global Summit 2023
Imagine 400+ delegates from more than 50 countries convening in the city of lights- Paris. All sharing a singular purpose: crafting a vibrant, inclusive future in tech. HERstory was made, and we at Mia - Mission Impact Academy were there every step of the way!
Take a look at these thought-provoking discussions, groundbreaking ideas, and innovations in the realm of technology: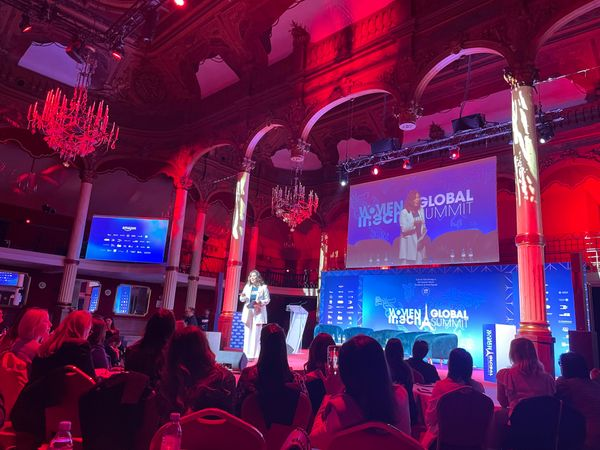 ⚫ Leading with Inclusion: Unpacking the CMI Women Conference
The CMI Women Conference in London was a thrilling amalgamation of 330 change-makers—HRH Princess Sophie, distinguished MPs, brilliant entrepreneurs, and luminaries from private companies, financial institutions, and recruitment agencies.
These trailblazing women leaders showed us that a more inclusive and equitable future is not just a dream; it's a reality in the making.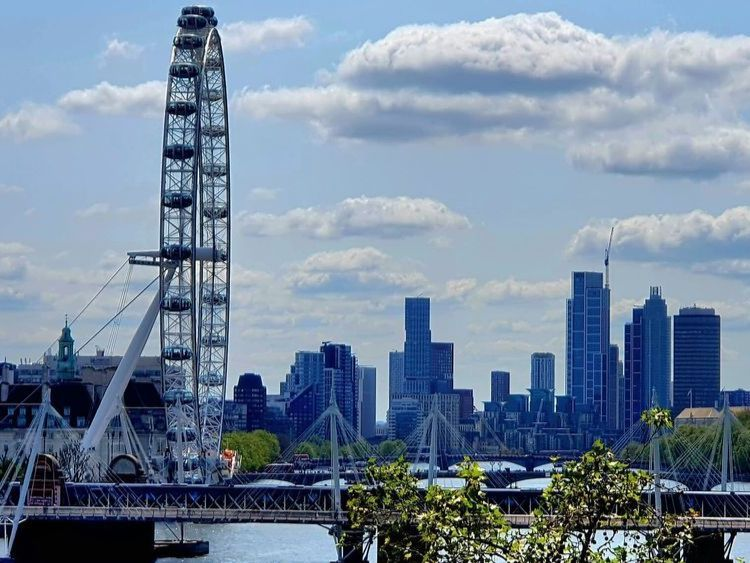 ⚫ Mia's Voyage to UK: Unleashing Impact at Innovation 4.4 Retreat
Mia Co-Founders Tarja Stephens and Janna Salokangas were among the select few invited to grace the stage at the breathtaking Broughton Hall Estate and share their insights on the transformative power of emerging technologies, skill-based learning, and women's essential role in shaping the tech landscape.

Innovation 4.4 brought together an elite group of family offices and innovative minds to inspire families of wealth to do more in the impact space, educate them on how to do more and provide access to deeply vetted investable solutions.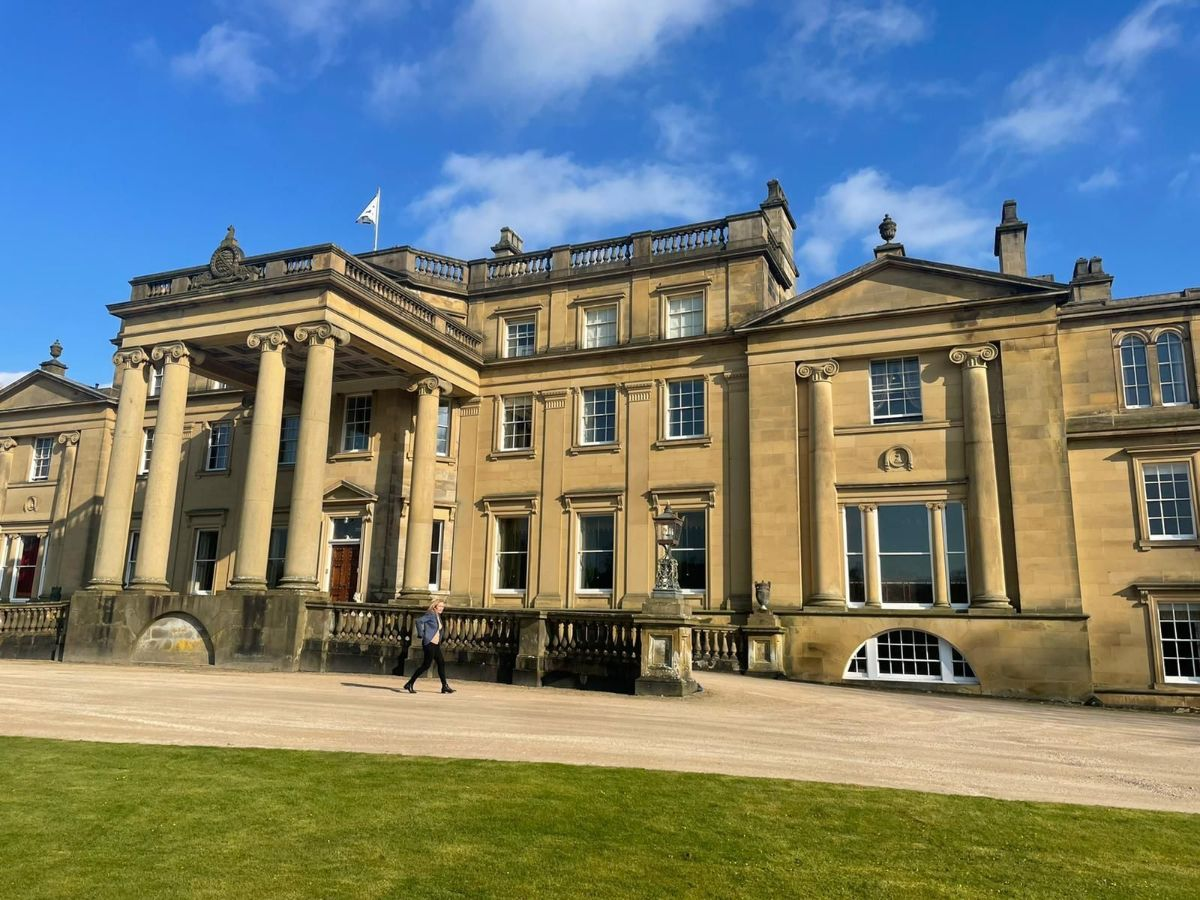 ---
We're immensely proud of our growing community and the strides we're making together. Your enthusiasm and feedback are what fuel our mission to empower women in emerging tech. Let's continue to engage, learn, and grow – shaping the future of technology one skill at a time.
Do mark your calendars for our beta launch coming this month! And stay tuned to our LinkedIn page for more updates and exciting content 🌟
Join us in shaping the future of technology!
With all the warmth and energy,
Team Mia