When brilliance, innovation, and unyielding spirit converge under one roof, it's not just an event, it's a monumental celebration of diversity, inclusion, and empowerment!
This year, that's precisely what the CMI Women Conference in London was about. A thrilling amalgamation of 330 change-makers—HRH Princess Sophie, distinguished MPs, brilliant entrepreneurs, and luminaries from private companies, financial institutions, and recruitment agencies.
Among this inspiring ensemble was Mia's Sales Director, Claire Farwell, graciously invited by acclaimed author Joy Burnford.
Buckle up, dear reader! We've got plenty of inspiration to share from these trailblazers, thought leaders, and, most importantly, women who are reshaping our future.
Are you ready to dive into the thrill of it all? Let's get started!
---
A Kaleidoscope of Change: The CMI Women Conference in a Nutshell
The CMI Women Conference is a groundbreaking platform dedicated to accelerating gender balance across all levels of management and leadership in the professional realm.
Organized by the Chartered Management Institute (CMI), an esteemed professional institution for managers and leaders based in the UK, the conference has been instrumental in pioneering change in the business landscape.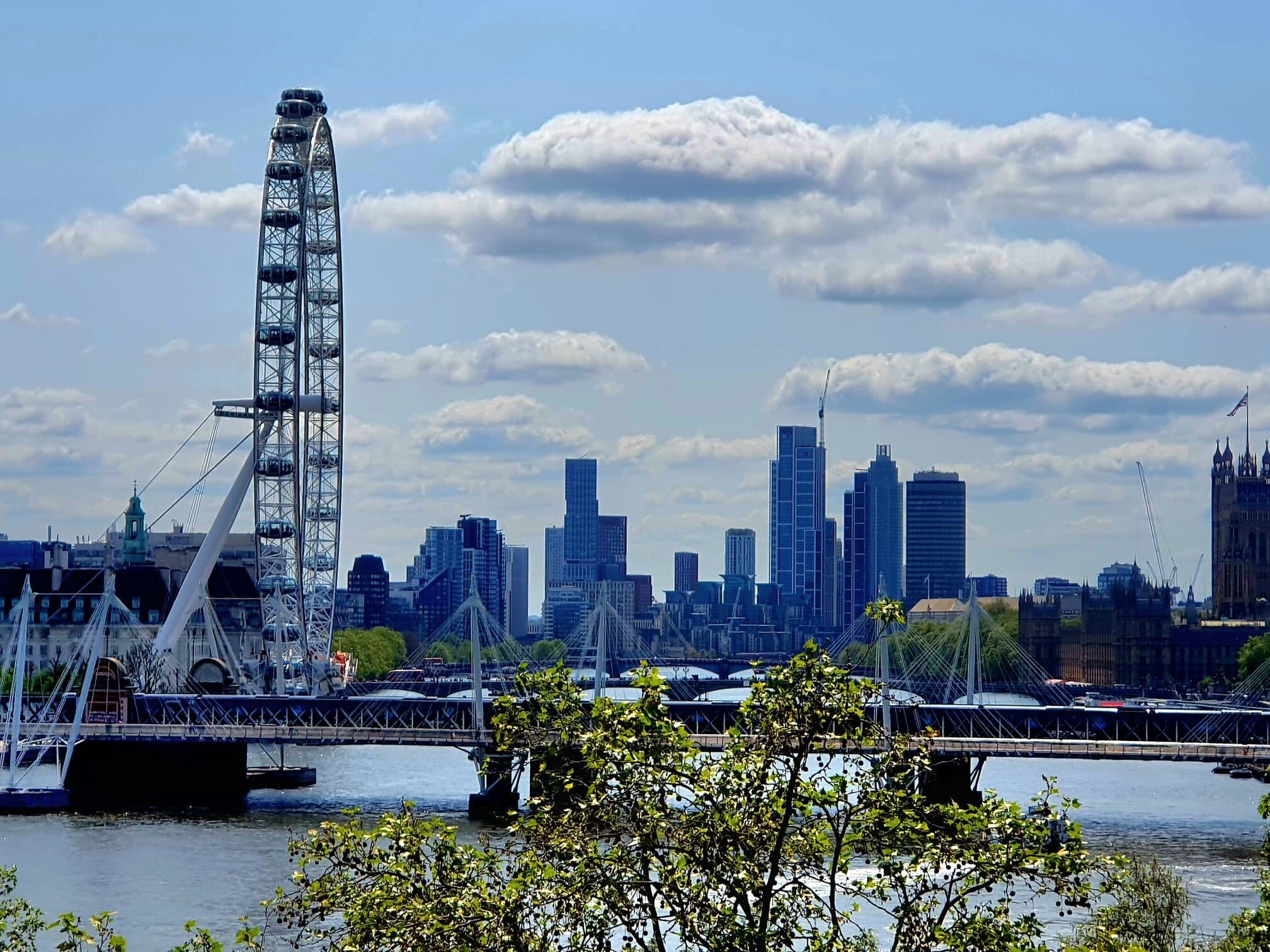 Prominent leaders like Alison Rose, CEO at Natwest, Lord Mark Price CVO, CMI President, Pinky Lilani CBE DL (acclaimed international champion for women) and many others joined CMI CEO Ann Francke OBE and CMI Women Chair Heather Melville OBE to discuss solutions for these questions:
What are the barriers that female managers and leaders face?
What are the opportunities for change?
How can we support women across their careers?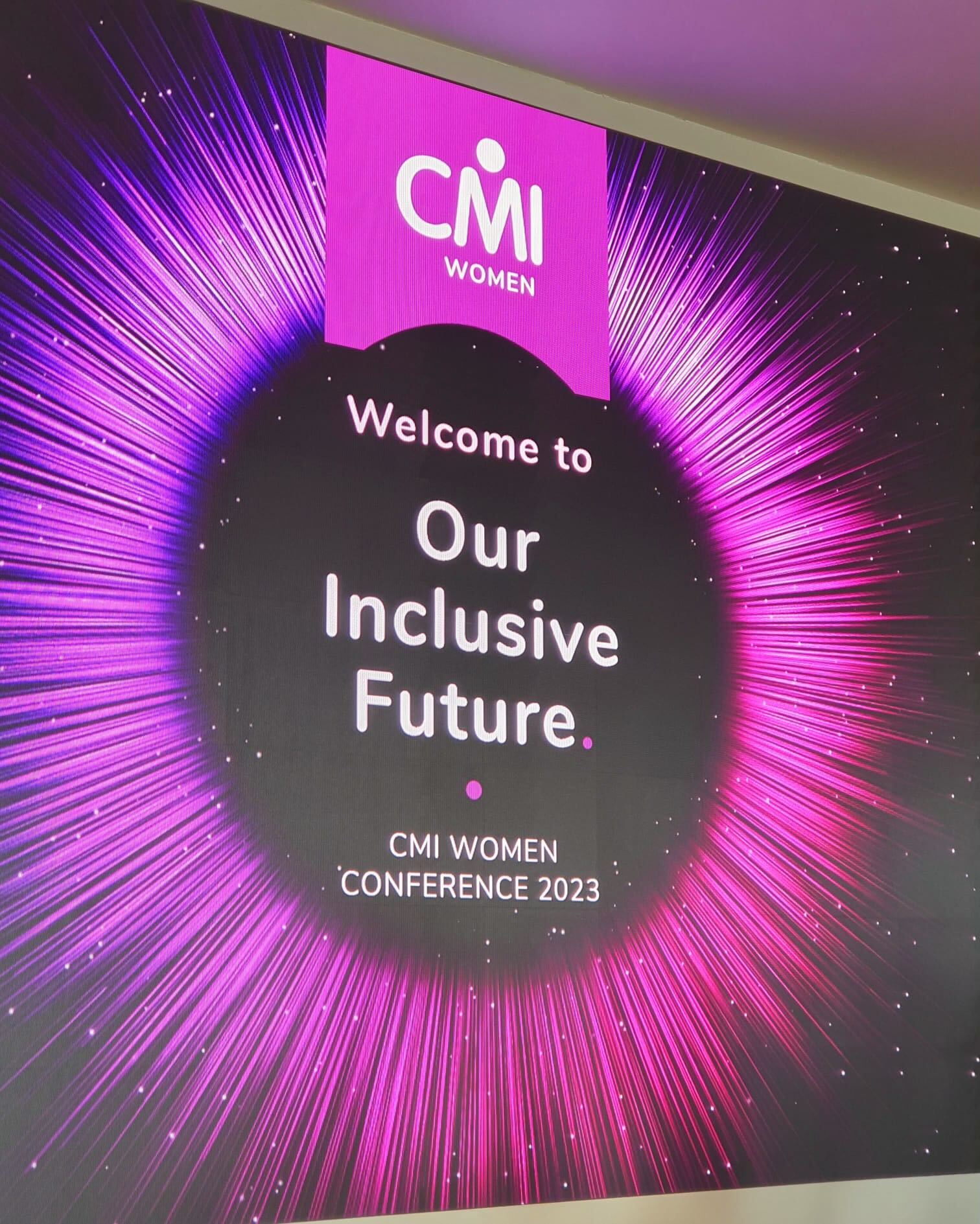 But this conference was so much more than its glittering guest list. It was about stirring the pot, challenging the norms, and addressing the elephant in the room - diversity and inclusion. It echoed with passionate debates, enlightening sessions, and galvanizing speeches, each one a clarion call for change.
---
Empowering Voices: The Highs of the CMI Women Conference
The CMI Women Conference 2023 was a wonderful event marked by an energetic crowd, vibrant discussions, contagious enthusiasm, and a shared commitment to challenge the status quo. From robust debates on diversity and inclusion to rousing keynote speeches that left us itching to take action—every moment was brimming with insight, inspiration, and purpose.
Let's dive into some of the memorable moments and key takeaways from the conference:
Martha Lane-Fox's Keynote: Baroness Martha Lane-Fox, the trailblazing president of the British Chamber of Commerce, set the tone for the conference with her powerful and thought-provoking speech. She challenged attendees, prompting us to ask,
1. Is this an organisation worth working for and are we working on things that matter?
2. Are we using the tools of the modern age?
3. Have we got the right people in the room?
"We have to tackle the tricky challenges. Quantify the loss caused by behaviours that are not inclusive."
Rt Hon Rachel Reeves MP's Power Punch: As the Shadow Chancellor of the Exchequer put it,
"The biggest barrier for women in the workplace is balancing their career and caring responsibilities."
Her candid admission underlined the need for infrastructural support, like cost-effective childcare, as a critical investment to boost the UK's productivity.
Leadership Insights: As a female leader, the question should always be, "What are you doing to send the lift back down?" The conference posed this powerful inquiry and pushed for leaders to listen to the lived experiences of their workforces for a comprehensive understanding of their journey.
---
As we reflect on the impact of the CMI Women Conference, the vibrant voices, powerful narratives, and shared experiences all unite to form a resounding message - A more inclusive and equitable future is not just a dream; it's a reality in the making.
We will continue on this journey of progression and inclusivity and keep this beacon of hope and empowerment from the conference alive in our hearts and actions. Let's remember that every step we take towards inclusivity, no matter how small, brings us closer to that future we envision.
So here's to the trailblazers, the future leaders, and everyone who dares to dream of a world where equality isn't just a buzzword but a standard we live by.
Stay inspired, and keep inspiring!
---
Mia is a future-of-work platform created to unlock powerful economic opportunities for women globally through in-demand tech skills training, career development, inclusivity, and belonging.
Our mission is to unlock new economic opportunities for one million women and accelerate the impact of one billion people by 2030.