In the heart of summer, at the end of July, Mia hosted its first-ever workshop, a transformative event designed specifically for women in tech. The workshop, titled "Finding Your Purpose as a Woman in Tech," was a beacon for those seeking to:
Align their careers with their passions
Make a tangible difference in the world, and
Gain clarity around their dream roles.
The workshop was led by Mia's Lisa M. Tillette, a spiritual advisor, business consultant, and product design expert. Lisa, an American expat living in Spain, is a woman of many talents and passions.
From her early days as an opera singer to her current role as a mentor and guide, she is a living embodiment of her teachings, having found alignment in her own life and now helping others do the same.
---
Read on to learn how this workshop helped women who are seasoned professionals and newcomers discover a chance to redefine their paths and make a mark in the tech world!
---
Unraveling Purpose: A Deep Dive into Self-Discovery
Purpose is the driving force that aligns our passions, skills, and actions toward a meaningful goal.
It's the compass that guides us through the labyrinth of life, helping us make decisions that resonate with our core values and aspirations. In the context of a career, purpose is the spark that ignites passion, fuels perseverance, and inspires innovation.
The workshop centered around three pivotal questions:
1. What is your story? How have your experiences shaped you?
2. What are your passions? What unique gifts and talents do you possess?
3. Who would you like to serve? Where could you make a difference?
These questions, part of the workshop's reflective journal, were designed to help participants delve deep into their personal narratives, passions, and aspirations.
Each of the participants received a Purpose Blueprint Workbook, which is a comprehensive guide filled with questionnaires, resources, and exercises. From understanding one's unique gifts and talents to envisioning a dream role, the workbook provides a structured approach to self-discovery and career planning.
The workshop emphasized the importance of aligning one's time and energy with joy. It encouraged participants to:
Work when inspired and rest when tired
Seek work that brings joy and feels fairly compensated
Understand their peak times and manage energy accordingly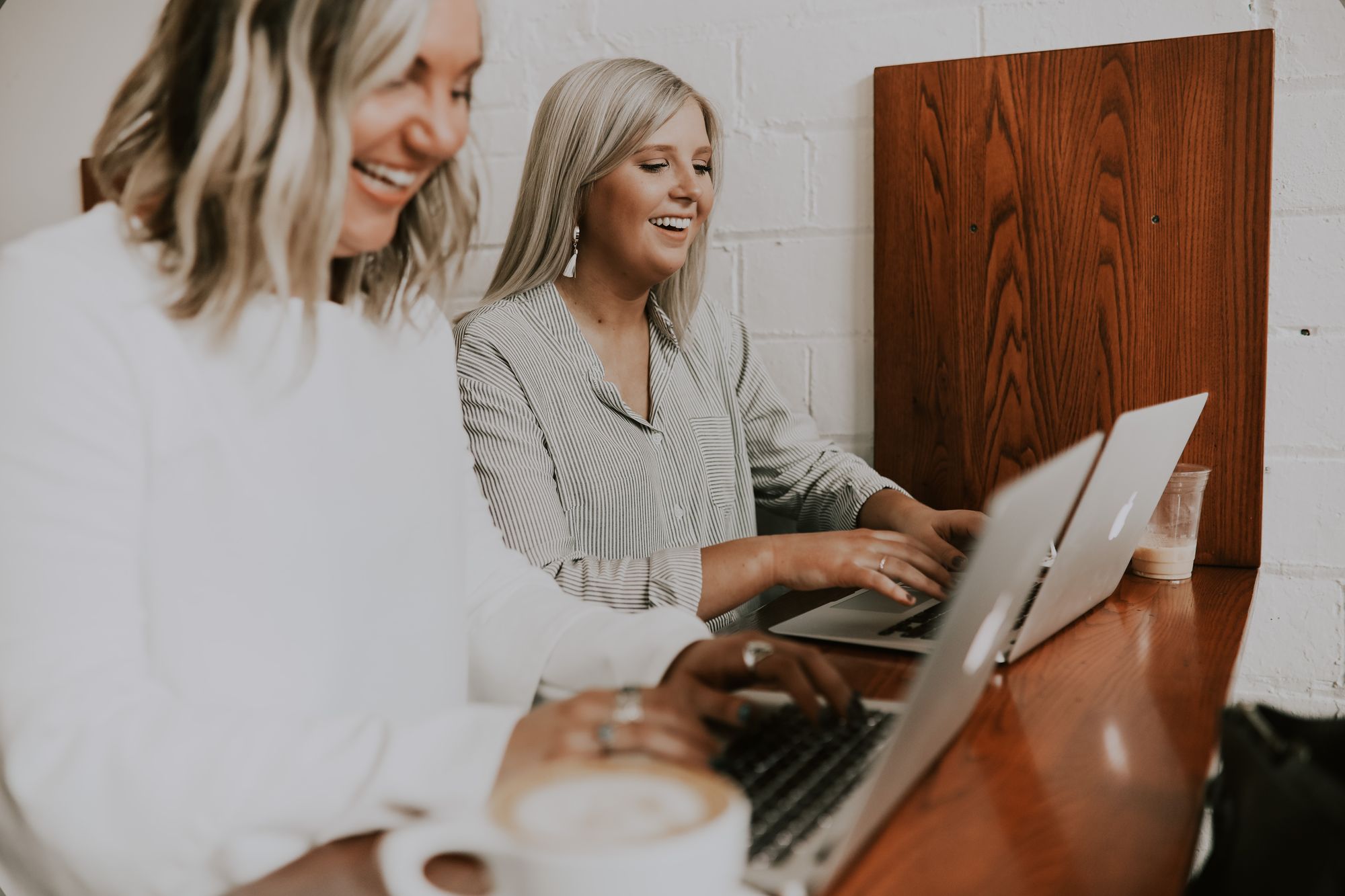 ⚫ Zone of Genius & Happy Money
➼ The Zone of Genius refers to the state where one's unique talents and passions intersect, leading to flow states and peak productivity.
➼ Happy Money, on the other hand, is about receiving money in a way that feels good, aligning one's salary and energy around activities that bring joy and fulfillment.
---
Translating Passion into Profession: Mediums, Roles, and Service
In the realm of tech, 'medium' refers to the unique way each of us expresses our gifts and talents. The workshop identified several mediums, each with corresponding roles that could potentially align with a woman's unique traits. For instance:
Speech: Trainer/Educator, Public Speaker, Podcast Host
Writing: Content Creator, Writer/Author, Social Media Manager
Design: Graphic Designer, UX/UI Designer, Web Designer
Coding: Software Engineer, Game Developer, Network Systems Analyst
The key to a fulfilling career lies in aligning your medium with your role. The workshop encouraged participants to envision their dream roles and explore potential career paths that align with their chosen medium.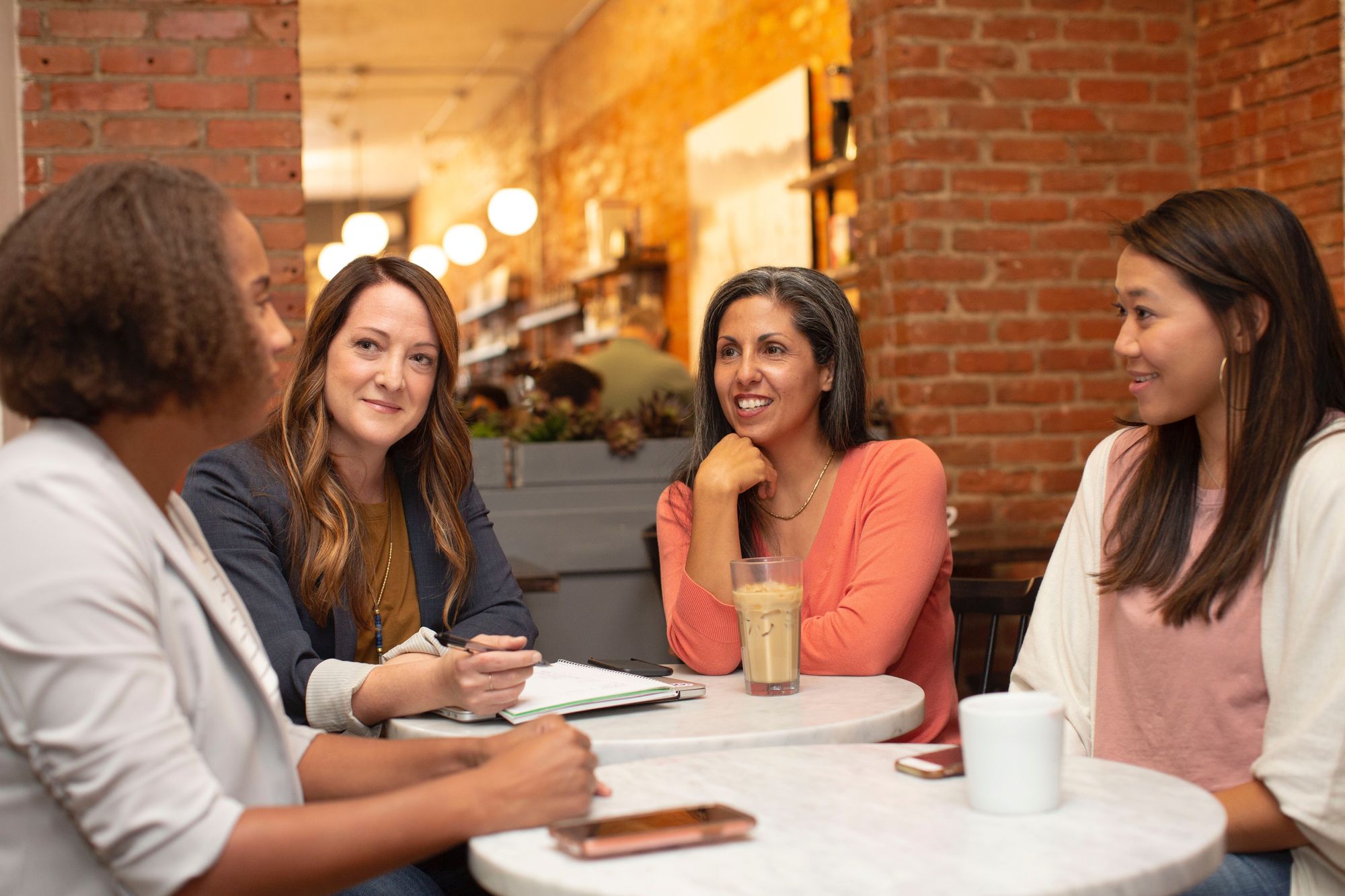 ⚫ The Role of Service in Purpose
Service is a fundamental aspect of purpose. It's about contributing to something larger than oneself and making a positive impact on the world. The workshop encouraged participants to reflect on questions like:
What are some of the biggest problems facing the world?
Where could you make a difference in your community?
If you could help just one person, who would that be?
Participants were encouraged to identify the United Nations Sustainable Development Goals (SDGs) they felt most drawn to and explore creative ways to contribute to these global goals.
This exercise helped them see how their individual purpose could align with larger, global initiatives, thereby amplifying their impact.
---
Wrapping Up with Purpose: Meditation, Recap, and Reflection
The workshop concluded with a purpose meditation, a powerful tool to help align core values and unique talents.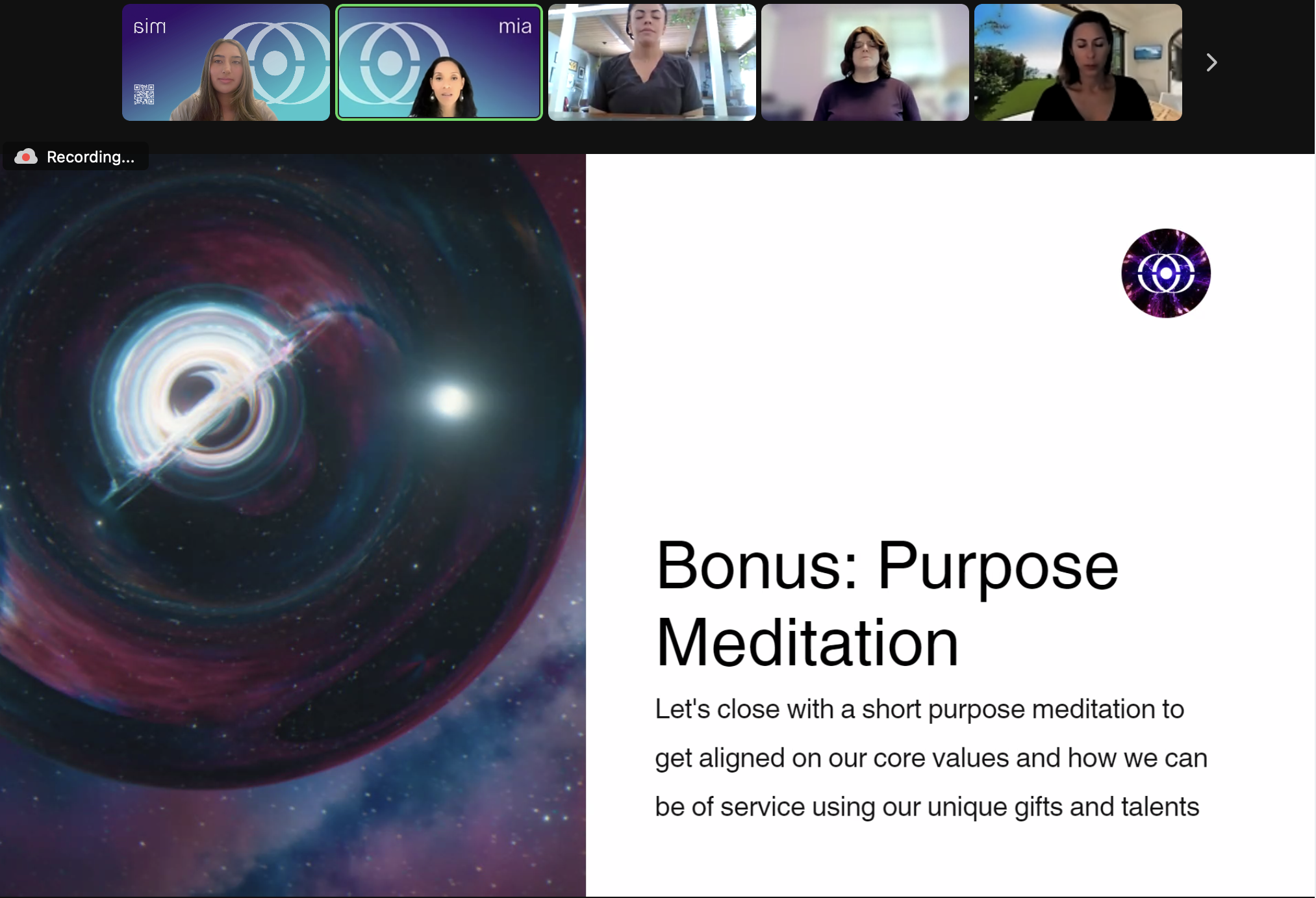 Meditation, often overlooked, can be a catalyst for self-discovery and clarity. It allows us to quiet the noise and tune into our inner voice, helping us align our actions with our core values and unique talents.
Our key takeaways from the workshop:
Understanding the importance of purpose and how it drives career satisfaction.
Identifying your medium and translating it into a potential role.
Recognizing the role of service in purpose and aligning with global initiatives like the UN SDGs.
As we wrap up, we encourage you, our readers, to reflect on your own purpose and potential career paths in tech. Remember, your journey is unique, and your purpose is yours to discover.
Use the insights from this workshop as a starting point, and remember, the tech world needs your unique talents and perspective. So, go forth and make your mark!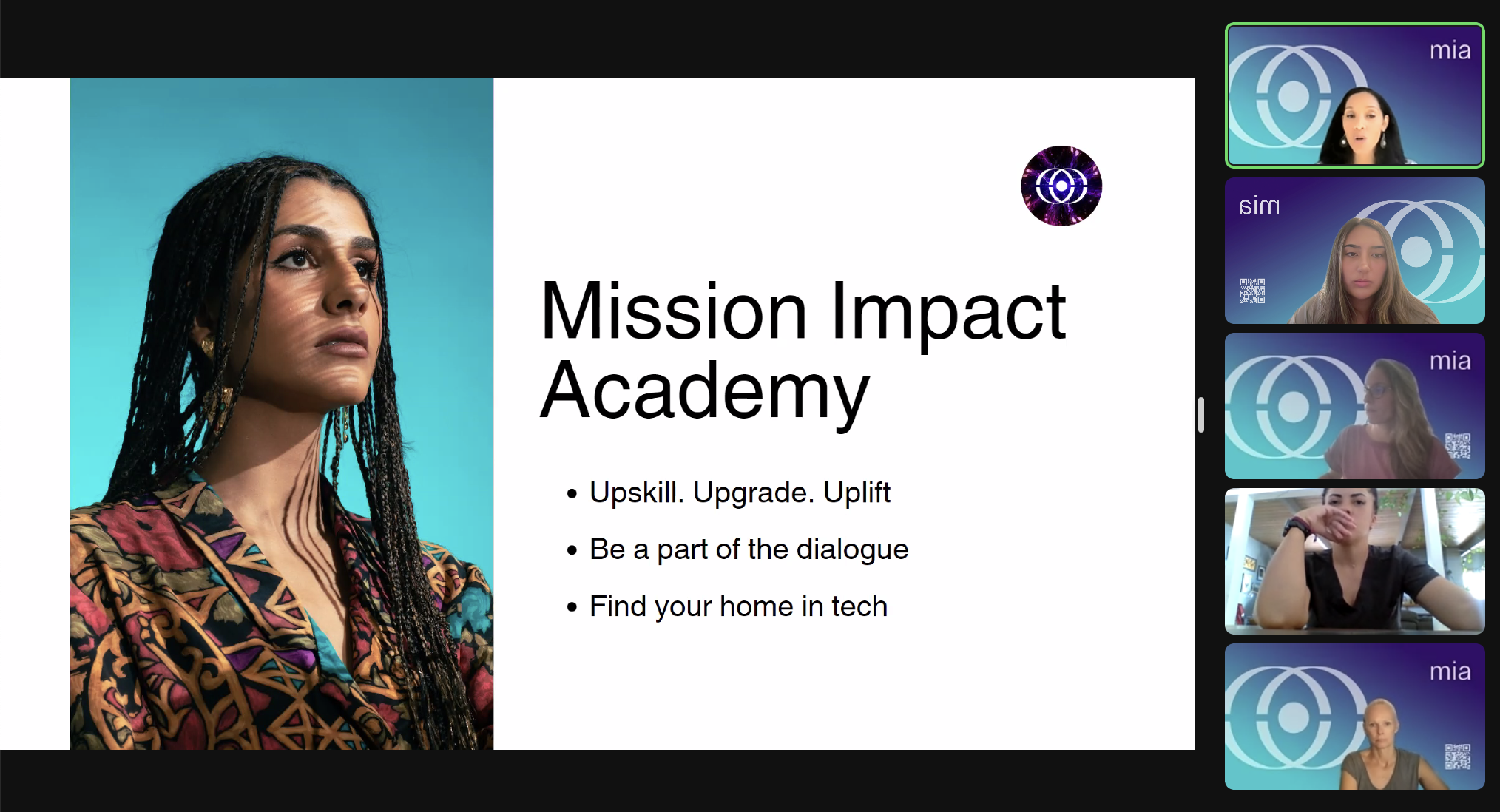 ---
Mia is a future-of-work platform created to unlock powerful economic opportunities for women globally through in-demand tech skills training, career development, inclusivity, and belonging.
Our mission is to unlock new economic opportunities for one million women and accelerate the impact of one billion people by 2030.