We are thrilled to announce that Lisa M. Tillette has joined our team as Product Designer to help us grow Mia and unlock economic opportunities for women in emerging technologies.
Meet Lisa M. Tillette, a talented product designer with an incredible knack for blending spirituality, business acumen, and technical prowess.
Specializing in User Experience, User Interface, and Visual Design, Lisa brings a wealth of knowledge from multiple domains, including Web3, Blockchain, and EdTech. With her unique blend of digital marketing, culture design, and conscious leadership, she's proven her ability to bridge hard skills and human skills to create exponential organizations (ExOs) with heart.
---
From web design and creating brand visual identities to coaching and consulting, Lisa's career exhibits both dynamism and adaptability. Her transition into the digital realm was marked by her role as a Digital Marketing Manager at Scandinavian Travel, where she tripled website visits using on-page SEO techniques.
Having explored various facets of digital marketing, Lisa ventured into the realm of conscious leadership and wellness at Lisa Mariette Co. She earned recognition as one of the Top 15 Coaches in Madrid by Influence Digest, affirming her expertise in non-linear growth strategies, DEIB, emotional intelligence training, and mindfulness at work.
Lisa's contributions include conceptualizing and building digital courses, achieving first-page Google rankings for clients, and designing comprehensive training programs. Lisa's collaborative nature saw her consulting with organizations across North America, Europe, and Asia.
Lisa is also the founder of a wellness community and app for women called The Oasis. As a Bhakti yogini, she follows the pillars of the yogic lifestyle and loves sharing this beautiful practice with others looking to find peace, joy, connection, and purpose by implementing spiritual practices into their daily lives.
---
At Mia, Lisa will leverage her considerable expertise in Product Design to further our mission. She will be primarily responsible for User Experience design, Visual Design, and User Interface Design, helping us build and refine the Mia Learning Network and co-create transformative learning experiences for our Changemakers as part of the Programming team.
Her background in digital products, web design, graphic design, and curriculum design will undoubtedly make her a crucial asset to our team.
---
We asked Lisa:
⚫ Why MIA?
With two decades of experience in education and a keen understanding of online learning's transformative power, I felt compelled to address the underrepresentation of women in tech that I witnessed when I ventured into the web3 and blockchain space in 2021. My skills and background positioned me to contribute significantly to this cause.
I wholeheartedly resonate with Mia's mission to equip women with the necessary technical skills, education, and support to thrive in the tech sector. I feel both honored and grateful to be part of this proactive, solution-focused team that feels like home in the tech world.
⚫ What is your superpower?
People often tell me that I'm pretty insightful, so perhaps being able to step back, observe, listen, look at the big picture, figure out what's going on, and connect the dots to come up with solutions is my superpower.
⚫ One motto or career tip you would like to share with the world
Believing in one's potential to excel is important, but having the right tools and opportunities brings that potential to life. I've always held that education is the universal leveler, helping to cultivate a growth mindset.
Setting a clear vision for your life is the starting point, the rest is just about determining the specifics and directing your resources accordingly.
Remember to surround yourself with a supportive community of like-minded individuals to foster an atmosphere of love, encouragement, and upliftment.
---
We are delighted to welcome Lisa to the Mia family!
Her diverse skills, passions, and experiences will be instrumental in accelerating our growth and impact. We look forward to working with her and witnessing the profound impact she will have on our community and mission.
---
•  More about Lisa •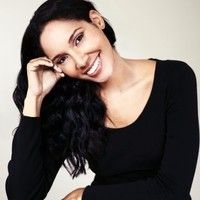 Find her on LinkedIn | The Oasis
---
Mia is a future-of-work platform created to unlock powerful economic opportunities for women globally through in-demand tech skills training, career development, inclusivity, and belonging.
Our mission is to unlock new economic opportunities for one million women and accelerate the impact of one billion people by 2030.