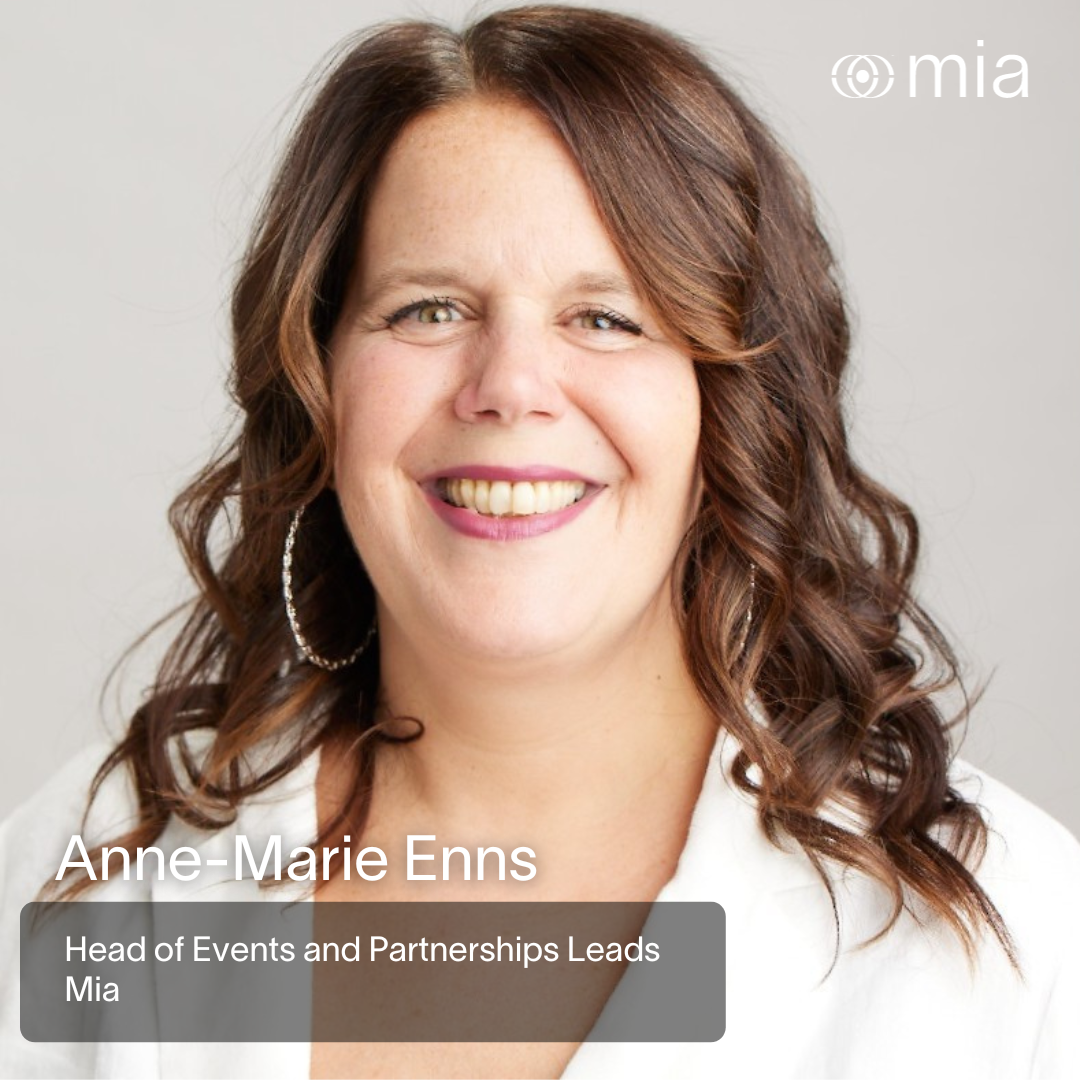 We are thrilled to announce that Anne-Marie Enns has joined our team as Head of Events and Partnerships Leads to help us grow Mia and unlock economic opportunities for women in emerging technologies.
Anne-Marie Enns stands out as an emblem of innovation in the event production realm. As the Founder and Executive Producer at Pulledin Productions, she commands a legacy of orchestrating virtual and online events, live productions, and crafting formidable partnerships.
Her forte lies in immersive technologies, groundbreaking content development, and elevating brands to unseen horizons. Having worked with titans such as the VR/AR Association, TED Conferences, and Honda Celebration of Light, among others, her journey is nothing short of inspiring. Moreover, as the Executive Producer and Publishing Partner for the Women of the Future publication, Anne-Marie champions the cause of women propelling the Web3 domain.
Her specialties are not just confined to event production; they span across business development, corporate partnerships, branding, and public relations. Anne-Marie's remarkable ability to foster relationships, her advocacy for women in tech, and her passion for global outreach resonates deeply with her personal ethos, making her a powerhouse in the industry.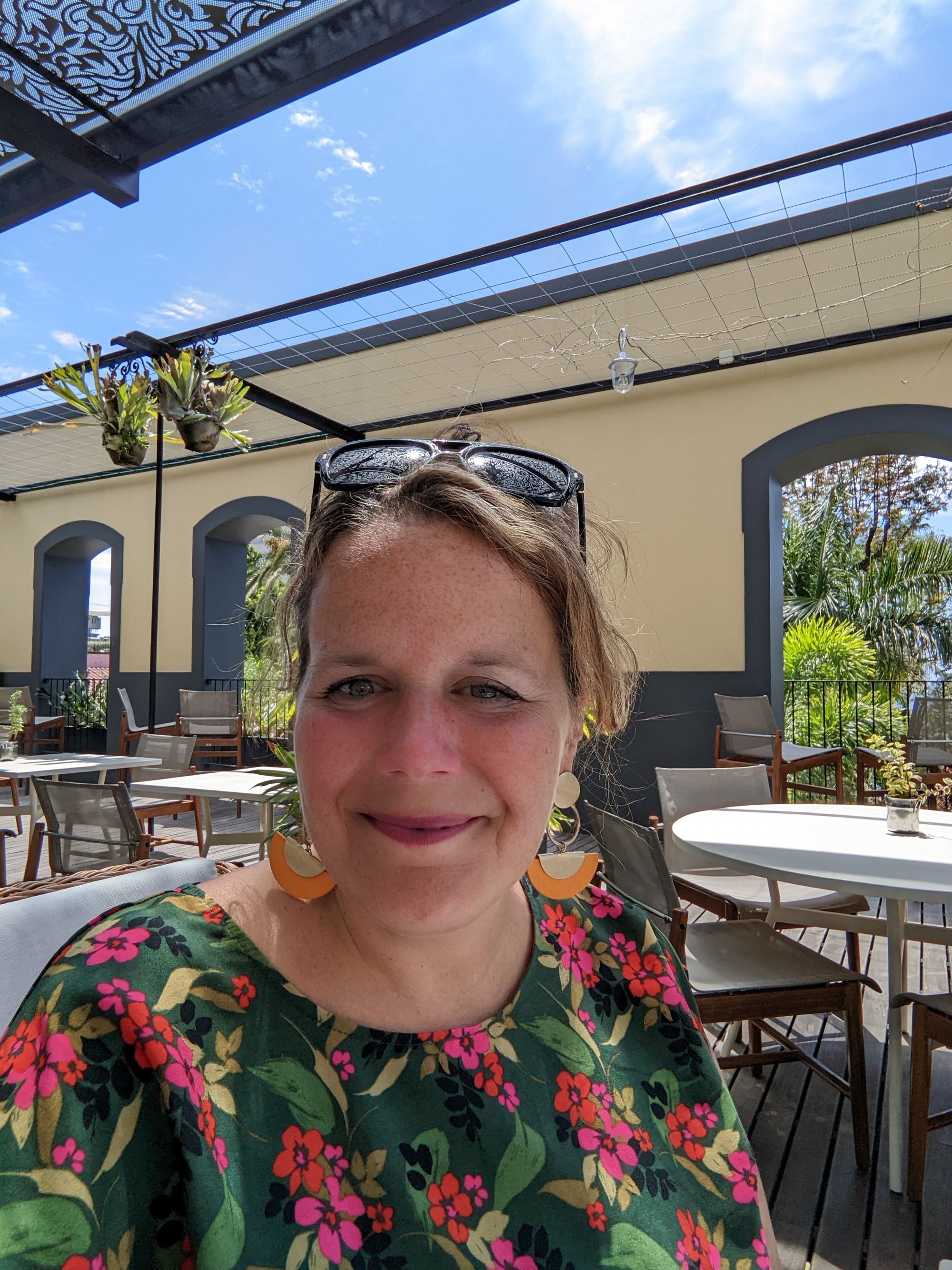 Anne-Marie made her mark early on by orchestrating grand fundraisers like "The Red Party" and "Bloor Street Entertains," the latter winning accolades as Canada's Best Fundraising Event in 2005. Wearing the educator's cap, she also imparted her knowledge in Event and Exhibit Design at Seneca College, enriching minds with subjects ranging from advertising to entrepreneurship.
Add to that her role at FFCON, a game-changer in the Fintech space, and her groundbreaking contribution to the Immerse Global Summit, spotlighting immersive tech's hottest topics. All these ventures underscore a truth: Anne-Marie doesn't just produce events; she crafts experiences that linger long after the curtains fall.
---
As our Head of Events and Partnerships Leads, Anne-Marie's role is to cultivate and nurture relationships for Mia (Mission Impact Academy), steering our business development strategies.
Her role encapsulates curating Champions for Mia, orchestrating both internal and external event opportunities, and ensuring our team, members, and graduates get the best platforms to shine.
Given her extensive expertise and passion for providing platforms for women, she is poised to augment Mia's vision of bridging the skills gap for women in emerging technologies.
---
We asked Anne-Marie —
Why Mia?
I am inspired by the vision and passion behind the scenes at Mia and can't wait to delve deeper into the mission and help deliver it to the world.  
I believe in the team at Mia and their power to deliver incredible solutions to women looking to be successful in emerging tech while building a global community.
What is your superpower?
My superpower is connecting people and giving people a stage to voice their expertise, thoughts, and inspirations.  I love to bring people together and curate incredible experiences where they can truly shine.
One motto or career tip you would like to share with the world
Follow your passion... it will lead you to your purpose.
---
We are beyond thrilled to have Anne-Marie Enns join our Mia family. With her at the helm of our events and partnerships, the future looks promising.
Here's to embarking on a journey of growth, collaboration, and positive impact together. Welcome aboard, Anne-Marie!
---
• More about Anne-Marie•
Find her on LinkedIn | Pulledin Productions
---
Mia is a future-of-work platform created to unlock powerful economic opportunities for women globally through in-demand tech skills training, career development, inclusivity, and belonging.
Our mission is to unlock new economic opportunities for one million women and accelerate the impact of one billion people by 2030.