We are thrilled to announce that Alana Kayumi has joined our team as Social Media Coordinator to help us grow Mia and unlock economic opportunities for women in emerging technologies.
Meet Alana Kayumi, a gifted social media specialist whose multicultural background and digital marketing expertise converge to create an impressive portfolio of work.
---
Born to a Japanese-Canadian heritage, Alana has lived and studied across different continents, fostering her adaptability, flexibility, and diplomatic skills. As a Business Marketing graduate from St. Lawrence College, she expanded her technical skills by learning to leverage the Microsoft Office Suite and powerful SEO and data analytics tools.
Currently based in Ottawa, Alana shines as the Engagement Lead at Formative, a role that has unveiled her fervor for social media marketing and graphic design. At Formative, she stewards the company's diverse social media platforms, including Instagram, Twitter, Facebook, and LinkedIn.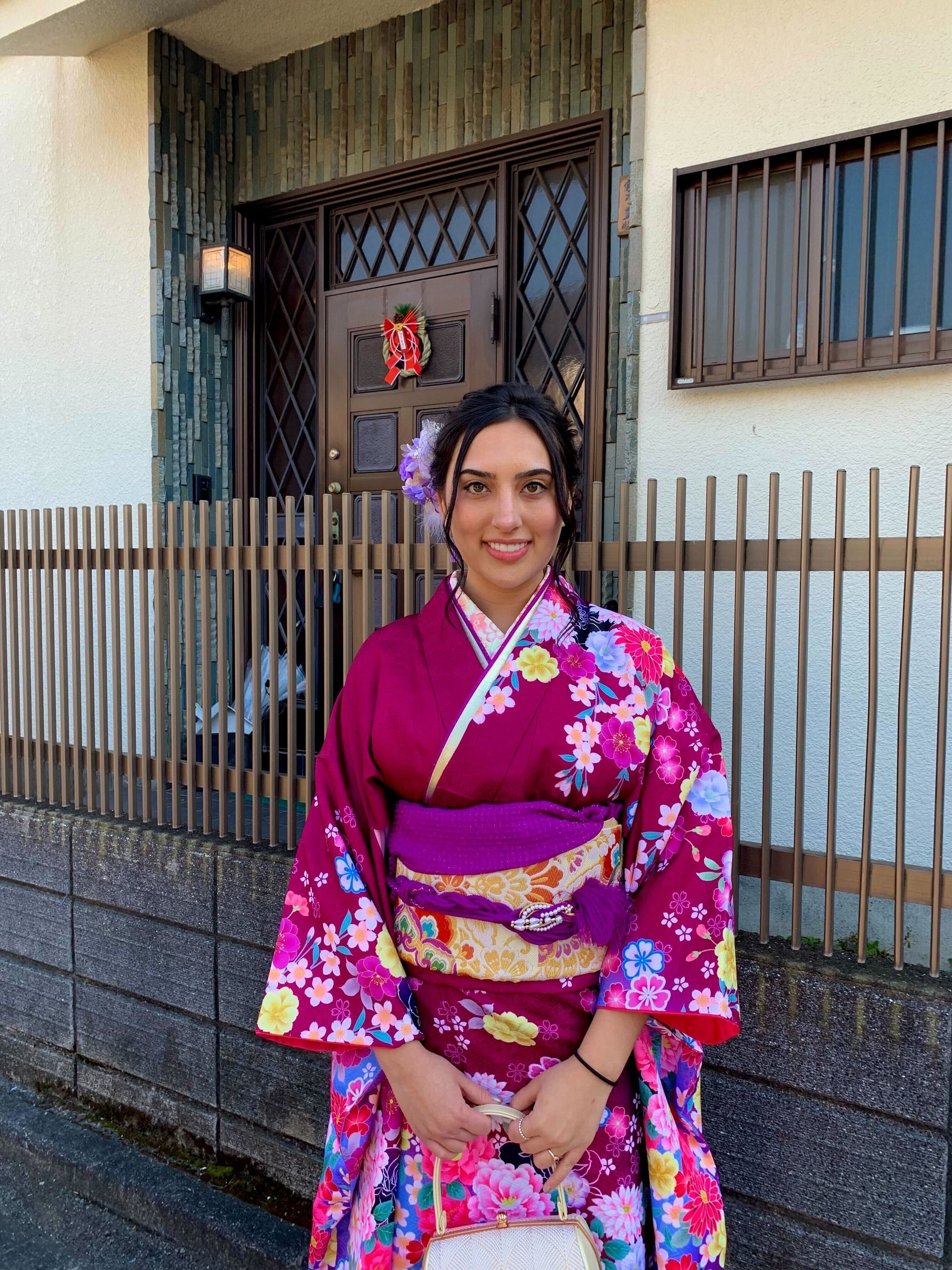 What truly sets her apart is her commitment to crafting content that not only draws in the community but also sparks meaningful engagement. In a brief span of six months, Alana's strategic postings have spearheaded unprecedented growth, with the LinkedIn page alone amassing over 5000 new followers. Utilizing tools like Figma for high-quality graphics, Instagram and TikTok for video content, and SEMRush, Hootsuite, and ClickUp for seamless management, Alana brings a comprehensive digital skill set to her role.
Beyond her current engagement, Alana has honed her customer service acumen and team collaboration abilities through her three-year tenure in the retail industry. Working as a cashier and merchandiser, she proved not only her diligence and work ethic but also her team spirit.
One of her significant accomplishments includes being awarded Employee of the Month in 2020, a recognition she received when her efforts helped raise over $4000 for Women's Health.
One fun fact about Alana: She's moving to Spain at the end of May to embark in a new adventure and meet new people!
---
At Mia, Alana steps into the vital role of Social Media Coordinator. She is tasked with creating high-quality graphics and managing all social platforms, bringing her remarkable experience and expertise from her previous roles.
Alana's role extends to working closely with our Head of Community, Nicole Sterling, in building the vibrant Mia community and planning enriching events.
The tapestry of Alana's work experience paints the picture of a responsible, hardworking, and swift-learning professional. She brings a unique blend of marketing prowess, customer service expertise, and a knack for engaging social media strategy to her roles, leaving a distinct, positive impact in her wake.
---
We asked Alana—
Why MIA?
As a woman who struggled to find employment and realised that school did not fully prepare me with the skills I needed for the workforce, I want to help and empower other women to become the best version of themselves and thrive in the tech industry.
What is your superpower?
Adaptability
One motto or career tip you would like to share with the world
What passes you was never meant to be, and what is meant to be will never pass you.
---
We're absolutely thrilled to welcome Alana to our team! With her multicultural perspective, marketing savvy, and passion for social media, she is poised to make significant contributions to our mission.
We're excited about the journey ahead and look forward to creating an inclusive future in tech with Alana by our side.
---
• More about Alana •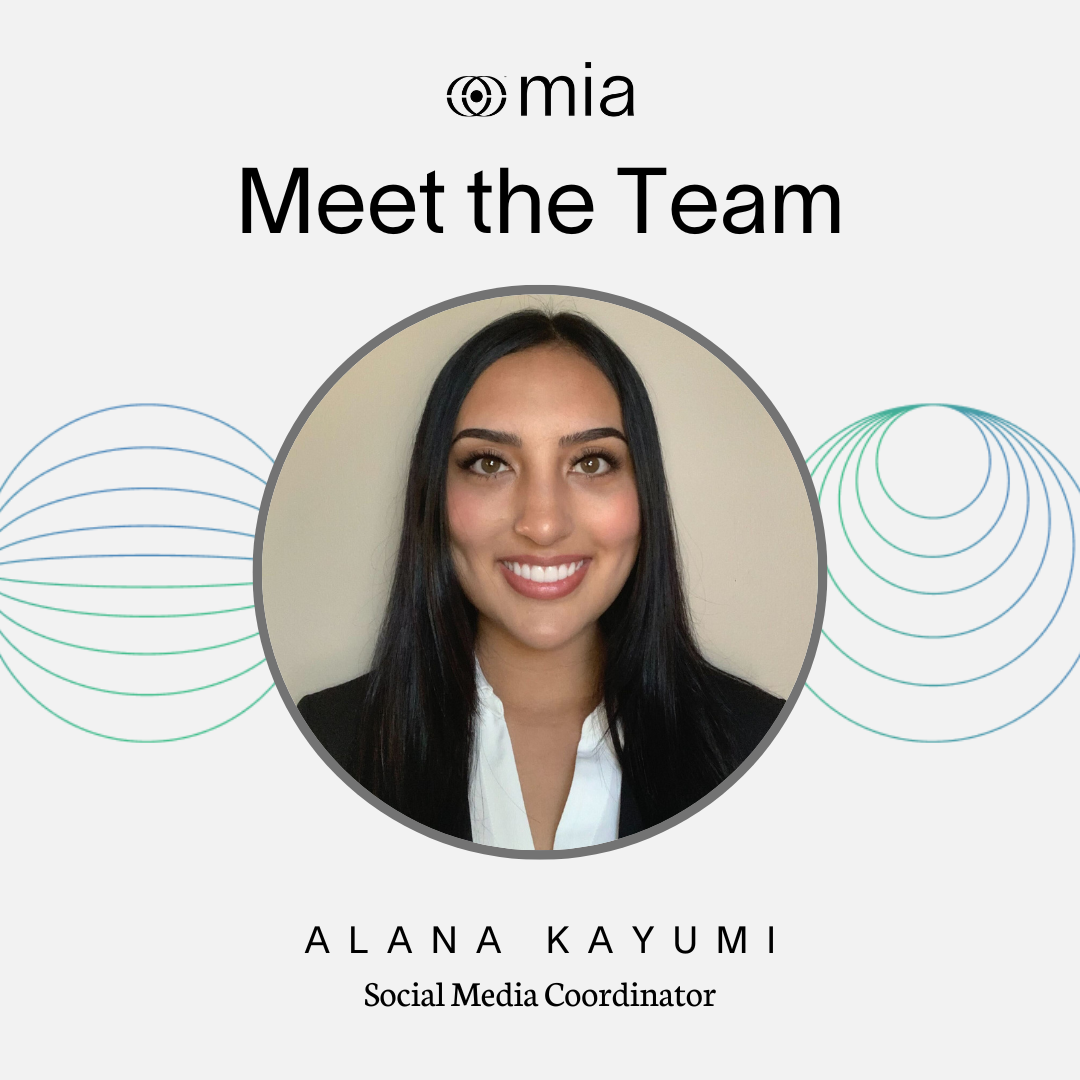 Find her on LinkedIn
---
Mia is a future-of-work platform created to unlock powerful economic opportunities for women globally through in-demand tech skills training, career development, inclusivity, and belonging.
Our mission is to unlock new economic opportunities for one million women and accelerate the impact of one billion people by 2030.