Global Leadership Alumni spotlight - Nigeria
I am a communications professional and Master's student studying Public and International Affairs. I'm passionate about empowering voices and equipping people with the resources they need to be everything they dream of
---
Tell us a little about your background
My name is Christiana. I'm a comm, sustainability, and customer service professional. I'm currently studying Public and International Affairs for my Master's degree.
---
What has your journey been like?
I have always been fascinated with how technology can improve social development. Having studied social sciences as my undergraduate, I feel I should also learn the technical aspect of social development.
More so, my desire for Web3/Metaverse stems from the fact that young people and women, in particular, are not given the support they require to tell their own stories. Having Web3/Metaverse knowledge is an opportunity for women to develop their potential, gain skills and share their experiences.
It is a natural desire to seek knowledge and provide innovative solutions to social issues. Hence, women deserve to pursue skills that will make them feel fulfilled and heard.
---
What are you passionate about?
I'm driven by the urge to improve my skills to make a difference in our world. I am passionate about ensuring that children, young people, men, and women can be who they want to be.
---
What are you working on now?
Currently, I am thinking of building my personal brand around development communications. And I want to learn more about Web3 and teach others how they can take advantage of the opportunities presented by Metaverse.
---
Who will benefit?
Young people and women will benefit from it. I hope to use my professional brand to influence policies that will ensure equity and fairness.
---
Your thoughts on 'Web3 for Good'
Web3 is a force for good in that people will be able to tell their stories, provide innovative solutions, control the messages they want to consume on the web, and also gain financially out of it
---
What kind of change do you wish to see in the world?
I hope to see a world where people are respected and given opportunities to be who they want, with social inclusion and no room for bias or discrimination.
---
What are you looking for? What do you need?
Right now, I need a job (including an internship) in the development or technology sectors where I can hone my skills. I am also looking to travel for international conferences where I can have real-time conversations with experts.
---
What is your superpower?
I have good communication skills, empathy, teamwork, and stakeholder engagement, and the fact that I am a lifelong learner. To put it briefly, I am somewhat of a generalist. I am interested in anything that improves lives and can study to gain the knowledge required.
---
Knowing what you know now, what advice would you give your younger self if you could go back in time?
Do it afraid.
Take advantage of opportunities and speak to people about your life goals. You might get negative feedback, but as long as you're true to yourself, you will get there someday.
Finally, never stop being curious or learning about new things.
---
What opportunities do you see in Web3 and the Metaverse space in the next 5 years? (Example in businesses, individual lives, education, entertainment, the future of work, healthcare, etc.)
With Web3 and the Metaverse, I see the opportunity for a more sustainable society. I see the opportunity to improve lives through skills gained from knowledge of Web3. I also see the use of NFTS to improve living standards in marginalized communities.
With Web3 and the Metaverse, businesses will become more resilient, reliable, and responsible. I see women doing wonders in Metaverse and owning their stories like never before.
---
Connect with Christiana: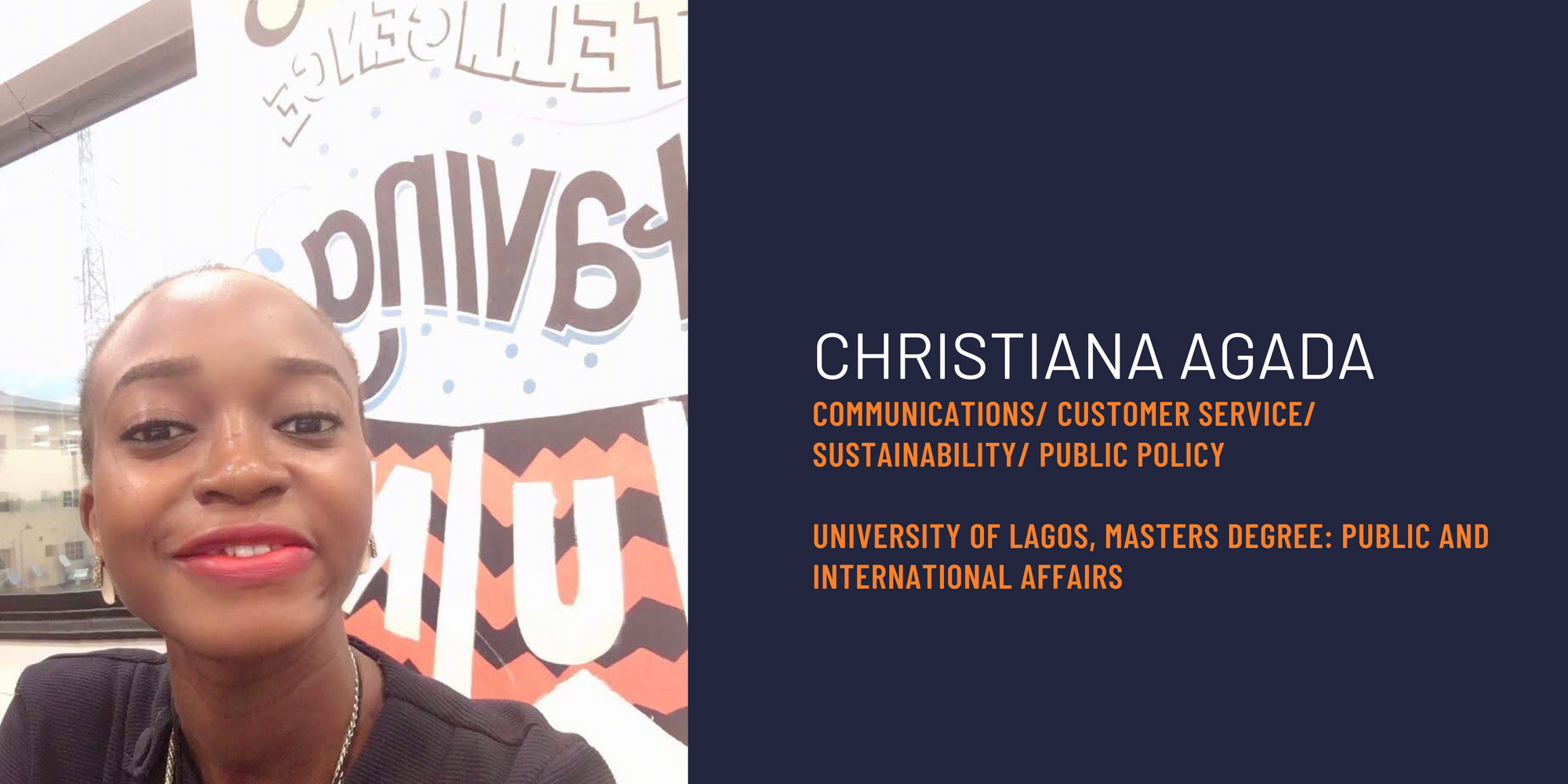 Thank you for the great chat, Christiana!
---
About Mission Impact Leadership program - Cohort #1
Christiana Agada is one of our first 50 Changemakers graduating from the Mission Impact Global Leadership program. To meet other Changemakers and learn more about our Leadership program, visit HERE.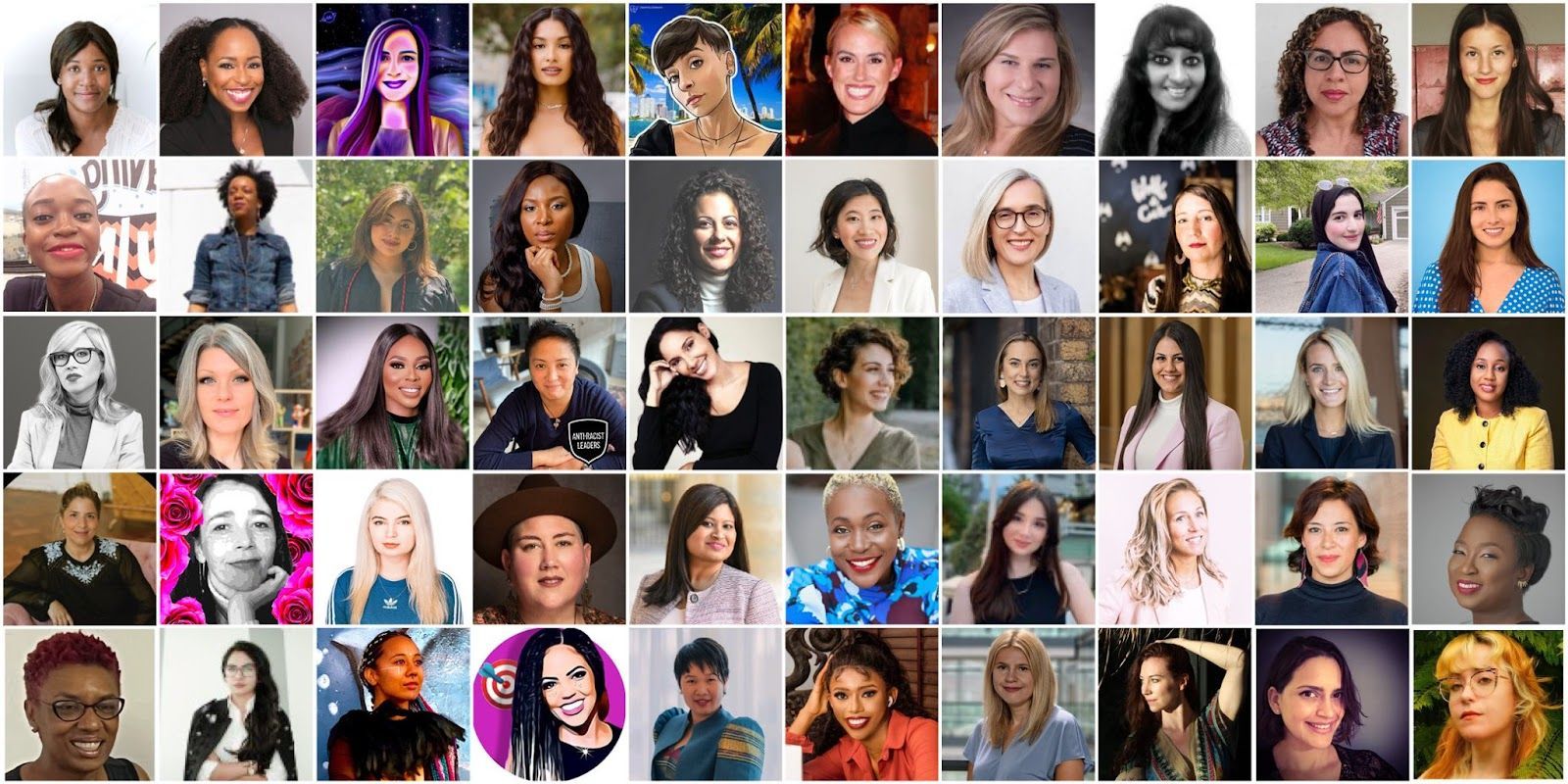 ---
Mission Impact is a global education platform focused on connecting and supporting women in emerging technologies. The company offers a variety of education programs, networks, and resources for women under one platform. Mission Impact is committed to helping women unlock new economic opportunities in the fast-growing Web3, VR/AR, and Metaverse markets. Follow us on LinkedIn to learn more, or sign up for our newsletter.