Highlights from Mission Impact's first Web3 leadership program focused on empowering women
This fall, Mission Impact launched its first Global Leadership Program for 50 Changemakers across 21 countries. Together with our industry leaders, we learned, connected, and explored the new opportunities web3 and emerging technologies are bringing us.
Our hearty congratulations to our first alumni! The Mission Impact Leadership Program was an excellent catalyst for change, inspiring us to take action and drive a positive impact in today's world. The program empowers women to take the leading role in shaping the next wave of emerging technologies and drive new solutions for today's global challenges as impact leaders of the future.
Imagine a world where women are leading and living to their full potential — Where everyone is supported and trained to thrive in emerging technologies and as leaders — Where equality is the starting point, not an after-thought — At Mission Impact, our mission is to create this world.
The Changemakers from the first Leadership Program are diverse and uniquely skilled:
Based in 5 continents, 21 countries & collectively speak over 25 languages.
Students, founders, lawyers, non-profit leaders, consultants, COOs, marketers, artists and more.
Working in healthcare, technology, law, education, non-profit, marketing, government, and art.
A range of technical knowledge from beginner to expert in emerging technology.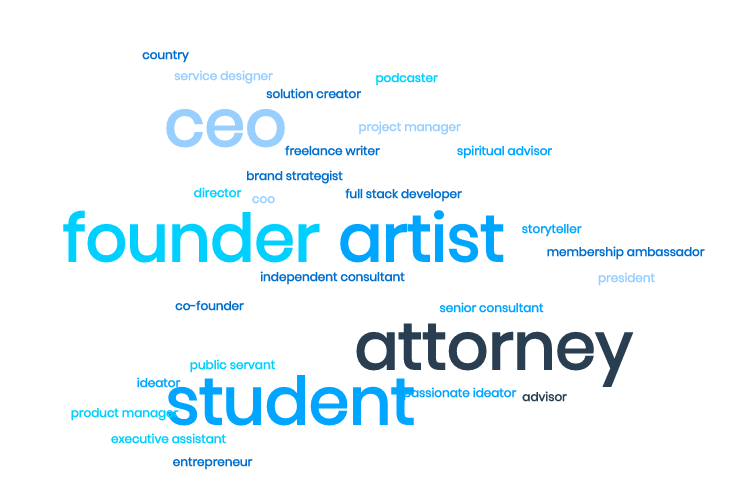 ---
Over 9 weeks, our curriculum focused on 3 main areas: technology, social impact, and leadership. The personalized program helped women develop their knowledge and leadership skills in the fast-moving Web3 world while advancing their position within organizations, communities, and the world.
"We had 15 incredible speakers who are innovative business leaders. They shared with us their stories, knowledge, and insights on crucial topics, from blockchain fundamentals to mindfulness in the metaverse and social impact" said Elizabeth Irizarry, who has been leading the development of the pilot program.
It has been amazing creating this recipe for innovation–50 women from around the world in various industries, learning and growing with industry specialists and pioneers. The program helped women learn Web3 fundamentals and gave us all a safe space for personal growth and building connections.
A big thank you to the Mission Impact team, program partners, guest speakers, and everyone involved! Emerging technologies will see exponential growth in the coming years, and businesses are racing towards a future very different from the one they were designed for. At Mission Impact, we are here to provide solutions to the growing need for education and training.
This is only the beginning. We are working on more initiatives that bring Changemakers together to co-create and innovate in this space.  And we are so excited to invite you on this journey with us.
Mission Impact invites partners and Impact Leaders to join our bold mission and a busy calendar of experiences in 2022-2023. "Our time is now, and we welcome you to co-create the future of leadership together".
We will be announcing details of our second Global Leadership Program soon. Sign up for the updates HERE to be the first one to learn more about our next leadership programs.
Mission Impact Leadership programs Press Release
---
Mission Impact is a global education platform supporting and connecting women in emerging technologies. Our focus is to unlock new economic opportunities and upskill women to drive positive change. Sign up here to get more updates!