In a creative rendezvous like no other, the Cannes Lions International Festival of Creativity 2023 brought together diverse minds from around the globe. And Team Mia was immensely honored to be amidst this incredible gathering!
Guided by our steadfast mission and an enduring passion for inclusive innovation, we immersed ourselves in this enriching journey, sparking meaningful dialogues that left us inspired and invigorated.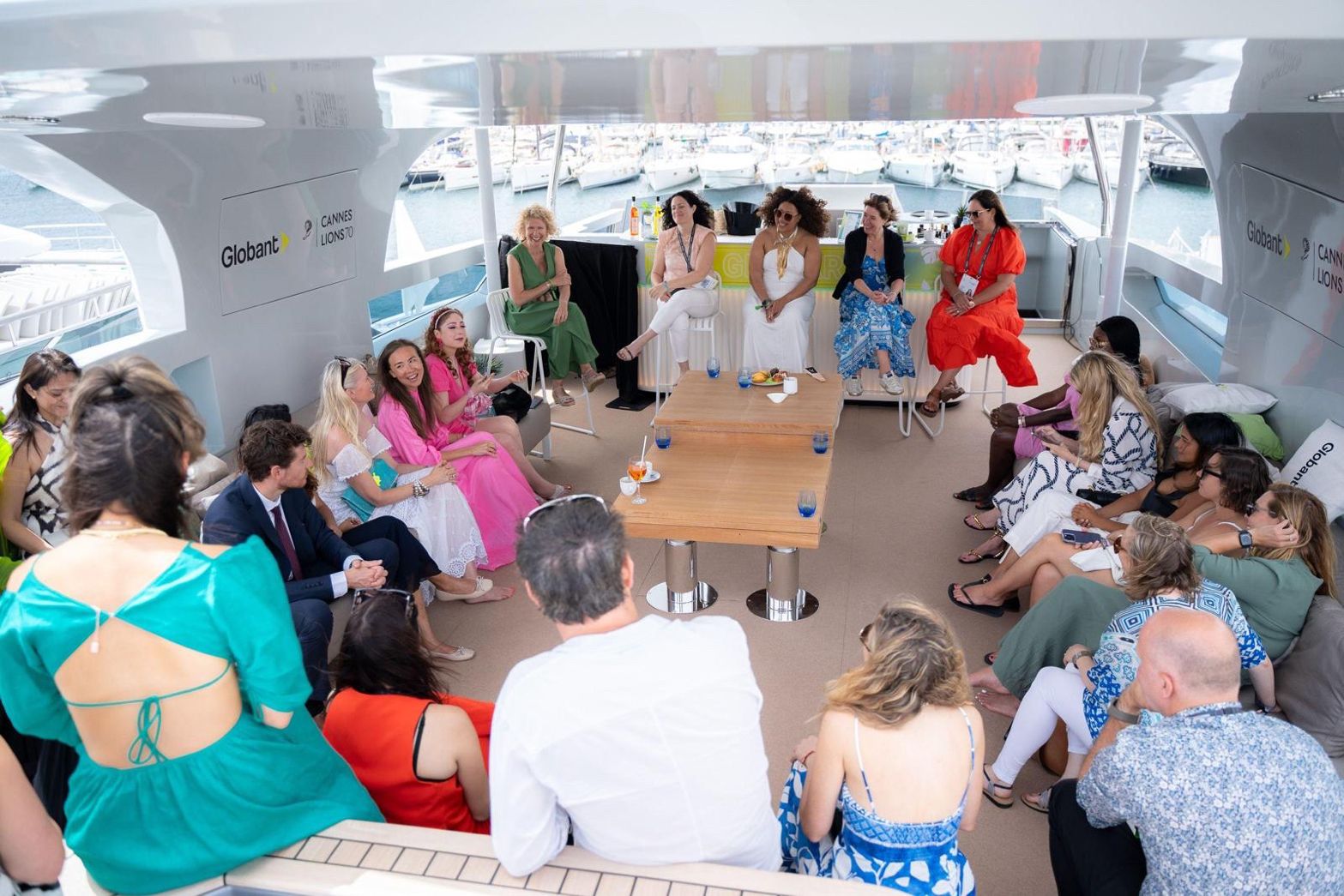 Join us as we pull back the curtain and share our experiences, from leading captivating discussions to connecting with inspiring individuals, each moment adding a unique dimension to our Cannes visit. The festival was more than an event we attended, but was an opportunity to learn, connect, and contribute to a narrative of innovation and inclusivity.
Let's delve into Mia's fascinating adventure at Cannes Lions 2023!
---
⚫ Celebrating Creativity with a Purpose: Cannes Lions 2023
Synonymous with the global benchmark for creative brilliance, the Cannes Lions International Festival of Creativity 2023 took center stage from June 19-23.
It was an awe-inspiring spectacle, where the diverse tapestry of human creativity unraveled itself in enlightening discussions, thought-provoking debates, and impactful partnerships. Yet, beyond the surface glitz and glamour, there lay a deeper intent: to champion the creativity that propels progress in every corner of the globe.
➼ Day 1: Amplifying Voices
Day 1 saw Team Mia's Janna Salokangas, Natalie Black, and Katherine "Kat" Randel in full swing, taking the conversation to the heart of an issue close to us - the role of tech and underrepresented populations.
Mia co-hosted a robust event at Inkwell Beach, our CMO Natalie Black led an insightful discussion alongside Patricia Pomies (COO, Globant), Seth Schachner (Managing Director, Strat Americas LLC), Vijay A. Raju (Co-Founder, The Propel Labs), and Christy Tanner (Senior Advisor, Reykjavík Global Forum – Women Leaders).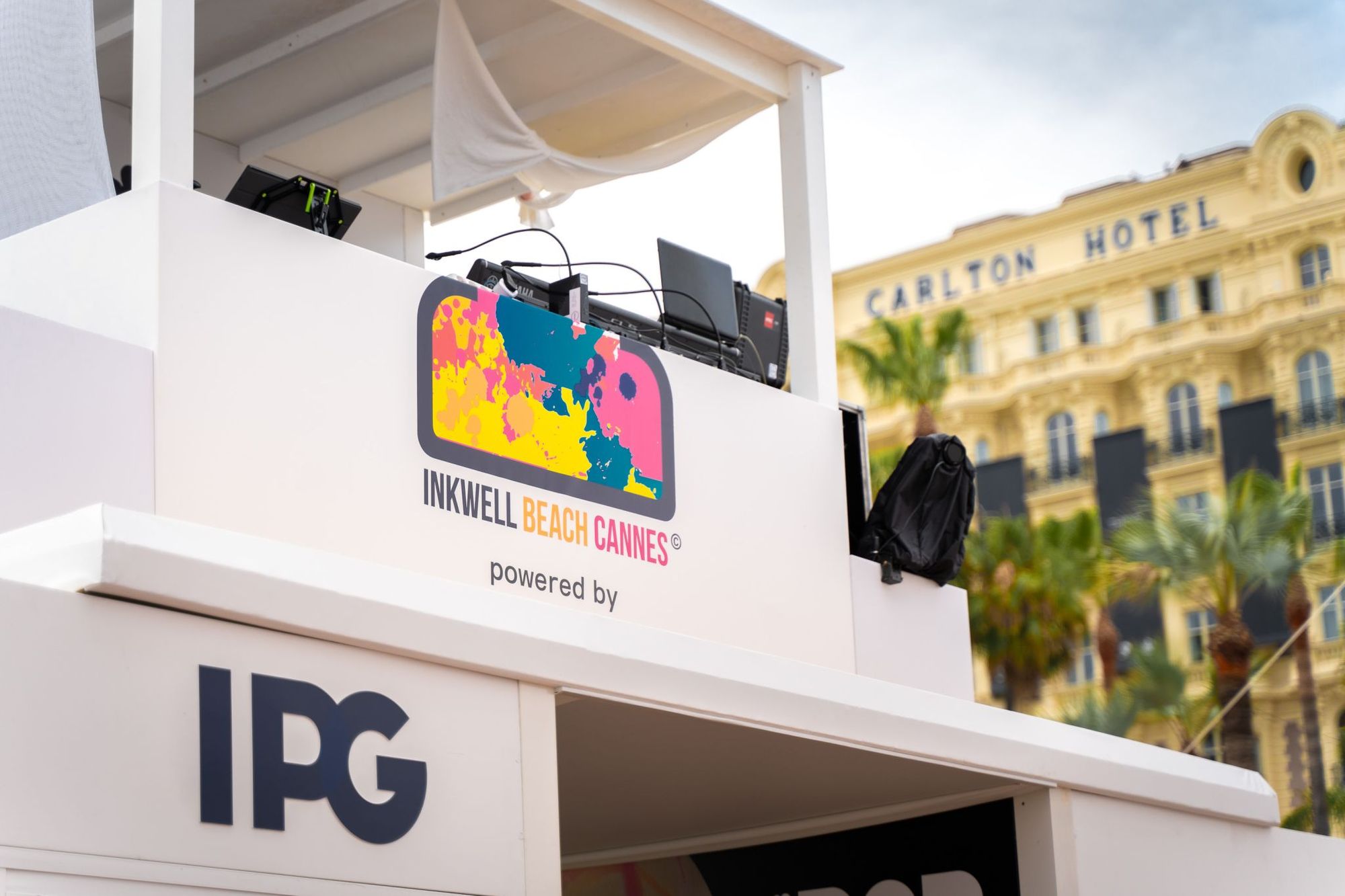 The dialogue that ensued was as varied as it was enlightening, shedding light on the skills gap and the importance of inclusive innovation in the tech sector.
➼ Day 2: Women at the Forefront of AI Revolution
As the sun rose on Day 2, the stage was set for yet another powerful dialogue.
This time, the spotlight was on 'Women Revolutionizing Marketing With AI'. Co-hosted with Globant, the panel boasted some of the brightest minds in the industry, including Wanda Weigert (Global Chief Brand Officer, Globant), Natalie Lacey (Executive VP, Ipsos Media & Entertainment), Kristen Maynes (Partner – AI and Cybersecurity Consulting, PwC), Natalie Black (CMO, Mia), and Ana Maria Montero (Moderator). The discussions revolved around the pressing need for open and candid conversations at the intersection of AI, business, and society.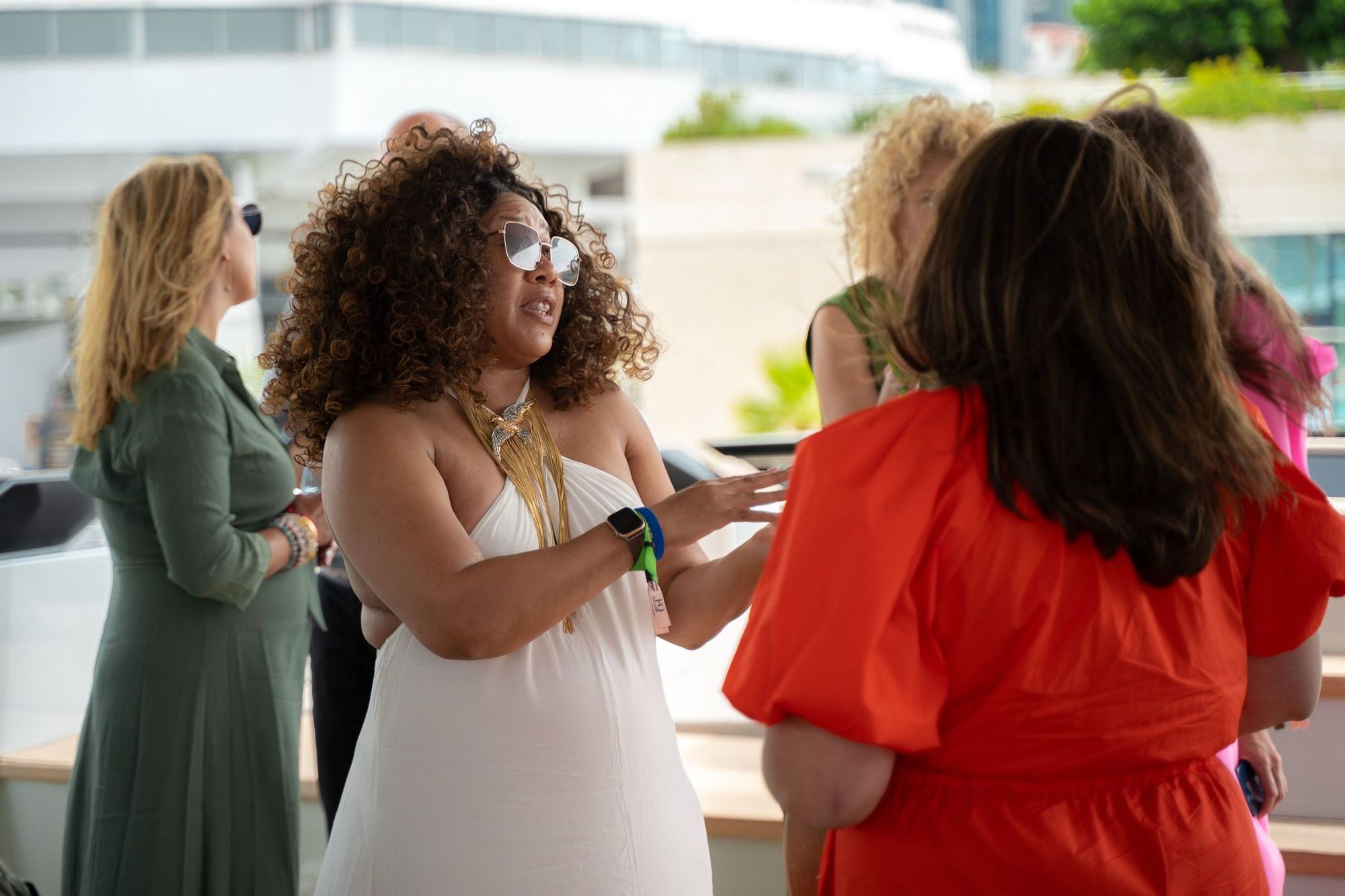 These two days showcased the power of engaging dialogue and the role of creativity in driving inclusivity and progress in our society. Here's to many more such engaging days at Cannes Lions!
---
⚫Driving Innovation Together: Team Mia Reflects on Cannes Lions 2023
As a united front at Cannes Lions, we experienced a thrilling voyage of knowledge, collaboration, and discovery. Embodying our shared mantra of 'Inclusive Innovation', we enjoyed the festival as active participants in shaping the narrative of AI, business, and the future of impactful creativity.
It was heartening to witness the collective dedication to addressing the skills gap and the eager exploration of AI and emerging technologies' transformative potential. The vibrant labyrinth of Cannes offered us an exhilarating journey, providing fertile ground for ideas to flourish and evolve.
We connected with trailblazers, challenged assumptions, and emerged with renewed commitment and enthusiasm to drive impactful change through our work at Mia.
The festival left us buzzing with ideas, inspiration, and a collective aspiration to create a future where every individual, irrespective of their background, can shine and thrive. As we move forward, let's use these experiences to guide our journey toward inclusive innovation and positive change!
---
Mia is a future-of-work platform created to unlock powerful economic opportunities for women globally through in-demand tech skills training, career development, inclusivity, and belonging.
Our mission is to unlock new economic opportunities for one million women and accelerate the impact of one billion people by 2030.