Women of the Future book was proudly published by Global Village Publishing Inc in partnership with Mission Impact.
Six months ago, there was an idea to shine a light on 100 incredible women around the globe who are pioneering in the #web3 and #metaverse space. The goal was to create a tangible impact, a legacy of these women, and feature their work that will live forever in a high-quality book.

This month this idea became reality when the Women of the Future book was launched during the Immerse Global Summit in Miami! This project and the book launch represented the global voices of leading women that celebrate their #innovation, #determination, and #kindness. The women (and our men advocates) featured in this book are a true inspiration for everyone and the book launch was a true celebration of every featured person, a celebration of the broader web3 community, and a celebration of a premium hardcover legacy book, interactive 3dbook, NFT, and video series packed with stories of inspiration, determination, and success.
The book received over 500 nominations and the final 100 women represented 5 continents, 25 countries, and 52 cities.
To find the list of the 100 featured women, visit HERE.
When the Women of the Future project was launched, there was a set of clear objectives; one is to showcase change-making women in the web3 space that the younger generation can aspire toward. Profiling role models that young girls (and boys) can relate to is vital.
Women of the Future is a good-for-good initiative showcasing the incredible work of pioneering women and celebrating these female change-makers ensuring that this new world is used for the greater good. We got to know everyone and their story and understand the fabric of the people in the web3 community. We received nominations from across the globe and from various sources. We learned how many women used technology to make a difference in the real world and worked towards creating an economy that is both sustainable and ecological. We learned from the stories, how many of the had been recognized around the world in efforts to make the world a safer, fairer, and more beautiful place.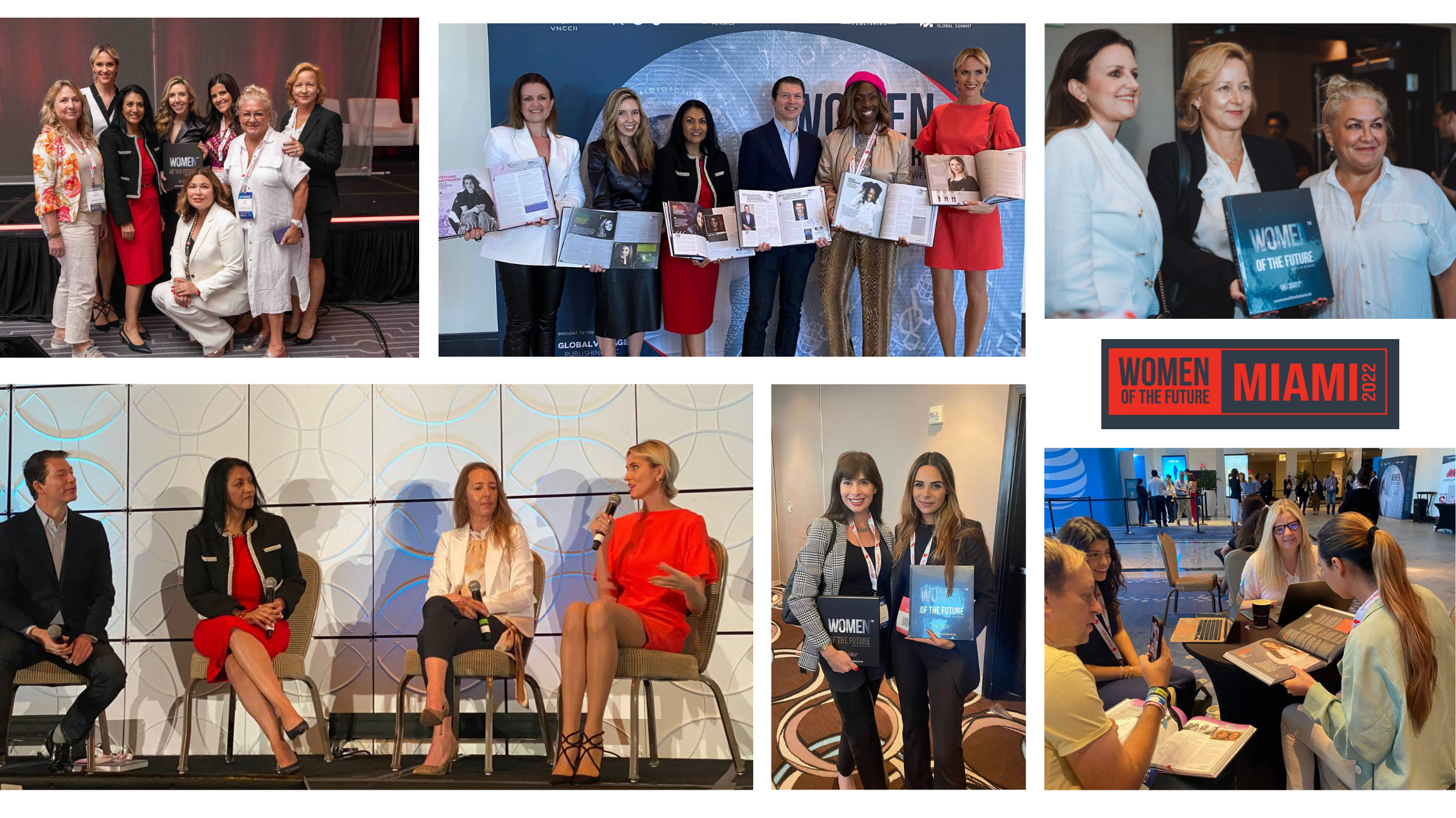 But the book represents so much more. This project highlights the need for diversity, equity, and inclusion. Less than 3% of all VC funding goes to women-led ventures, and it's time to shift the narrative. It showcases how initiatives that are well-represented, with female leadership, succeed, and it provides inspiring role models for future generations.
The book launch brought together women representing a growing network of women leaders, compelling speakers, and innovative problem solvers in the web3 and metaverse space. The event was committed to setting and executing global conversations for more equitable, diverse leadership in the emerging technologies space.
The event featured several panels and some superb speakers, including Dr. Loretta Chen, and a panel with Michelle Abbs, Ashumi Sanghvi, Caroline Johnová, Nova Lorraine, and Stephanie Bretonniere discussing how women of the future are building web3 and metaverse ecosystems across the globe.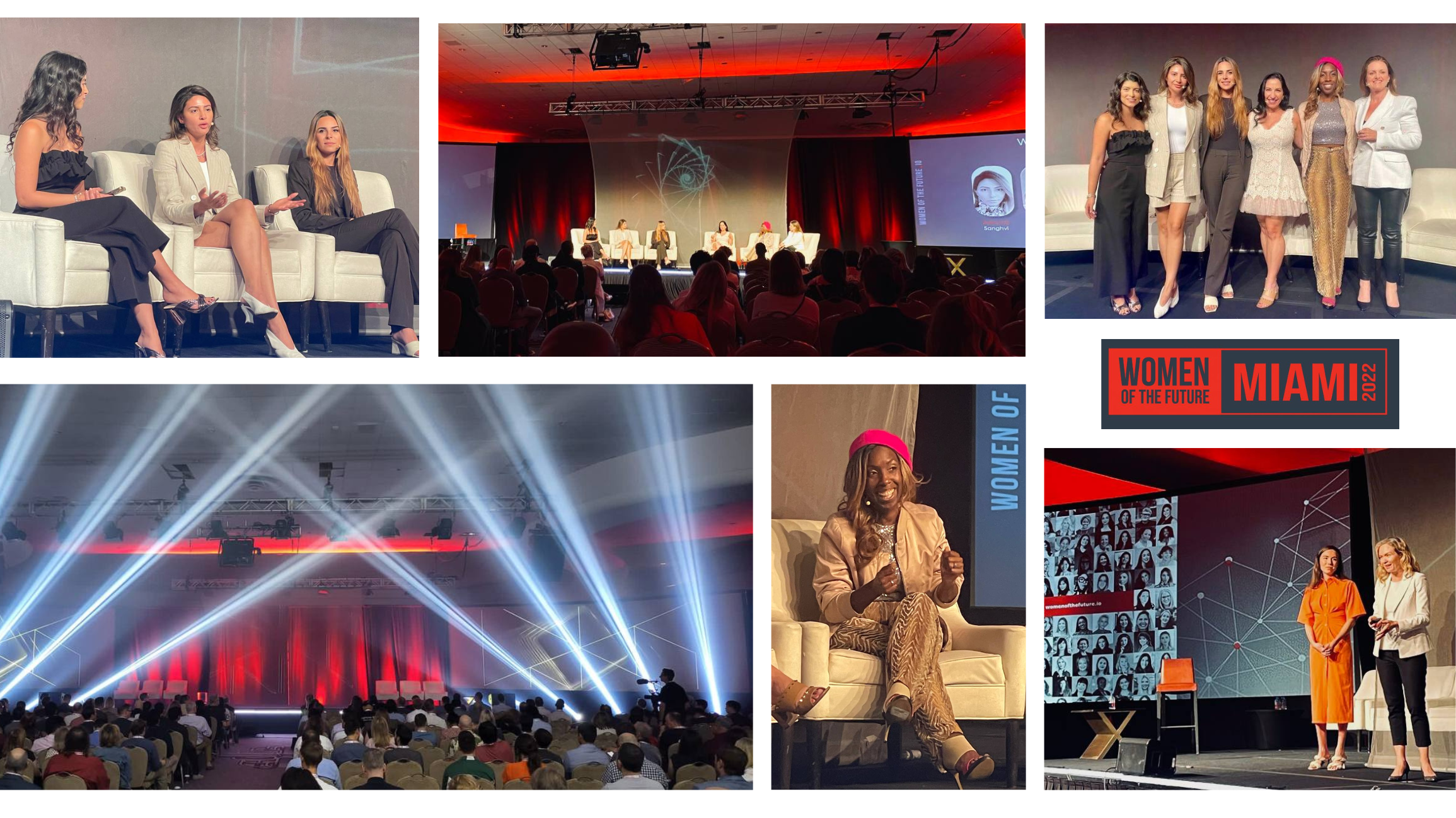 The reason why the 𝗪𝗼𝗺𝗲𝗻 𝗼𝗳 𝘁𝗵𝗲 𝗙𝘂𝘁𝘂𝗿𝗲 project decided to hold our launch event in #Miami is because this city of the #Future is led by Mayor Francis Suarez: not only is he a #visionary he also supports the empowering of innovators, shapers of the future and ensuring that projects and women with small voices but huge impact are highlighted and celebrated. Miami is rapidly becoming the home of Web3 and is leading in identifying the opportunities Web3 presents for diversity, equity, and inclusion for global citizens. Miami's Mayor Francis X. Suarez, featured in this inaugural edition, is a keen supporter of women-led initiatives in the Web3 space.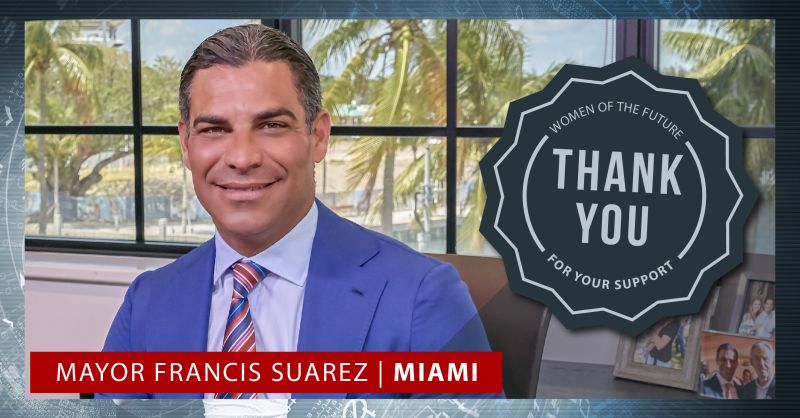 On behalf of the Mission Impact team, we want to Thank you, Women of the Future! A moment of gratitude and a big thank you to everyone who joined the book launch! Mission Impact team had such an honor to meet many incredible people representing a growing network of global leaders, pioneers, changemakers, and innovative problem solvers from around the world.
We hope our inaugural book project inspires many future initiatives that increase opportunities for women and underrepresented groups in the emerging technologies space. We've had the most incredible response, far greater than we could have ever anticipated! Thank you to our awesome featured women who are helping to amplify and share the message.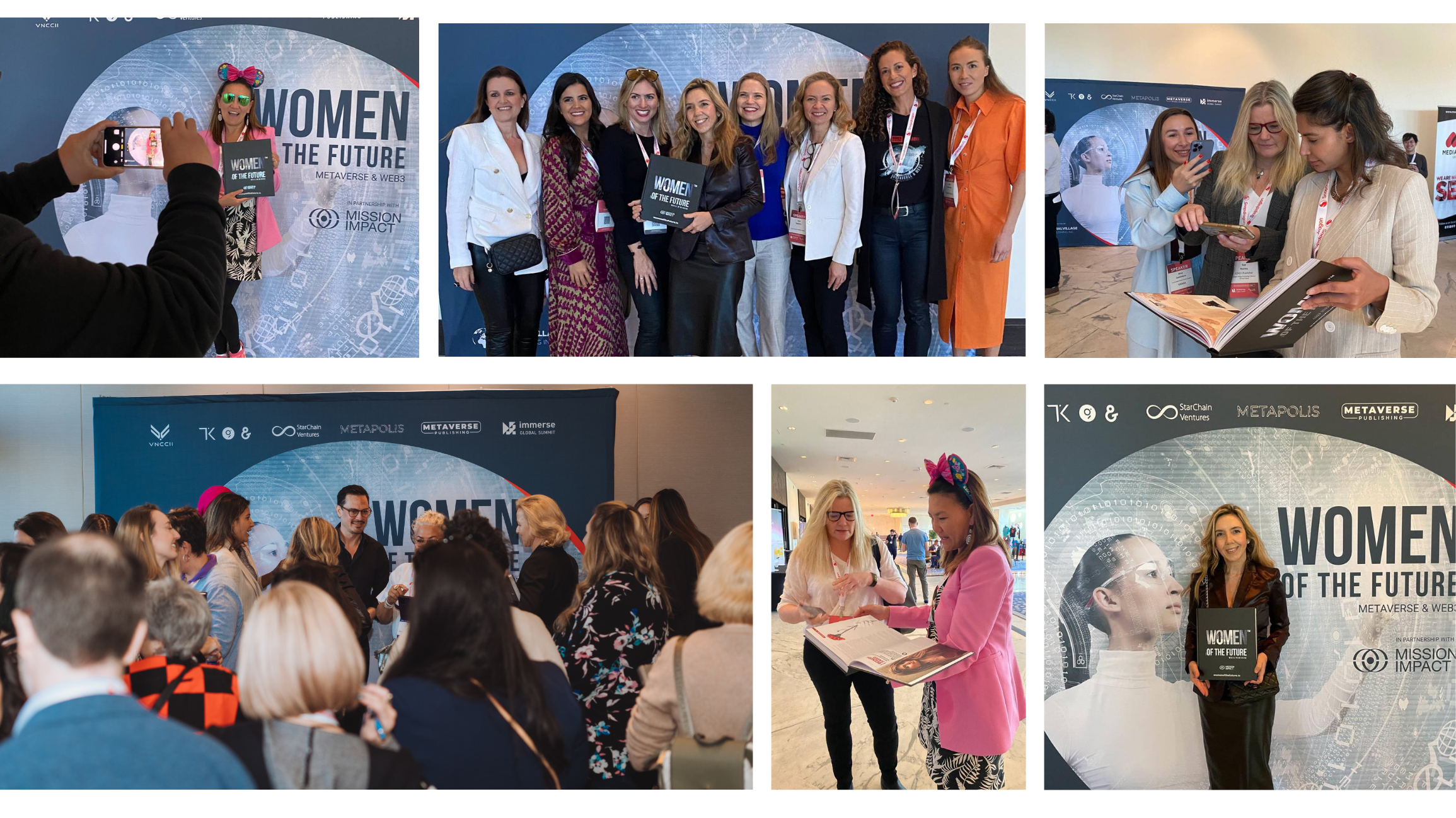 Our project aims to ensure that the role and inclusion of women in the metaverse and web3 are highlighted. It is about empowering the innovators, and shapers of the future and ensuring that projects and women with small voices but huge impact are highlighted and celebrated. It's a global project with a commitment to ensuring that all geographical locations are covered and that the diversity in this space is represented to the fullest.
Here are some incredible women and men featured in the book.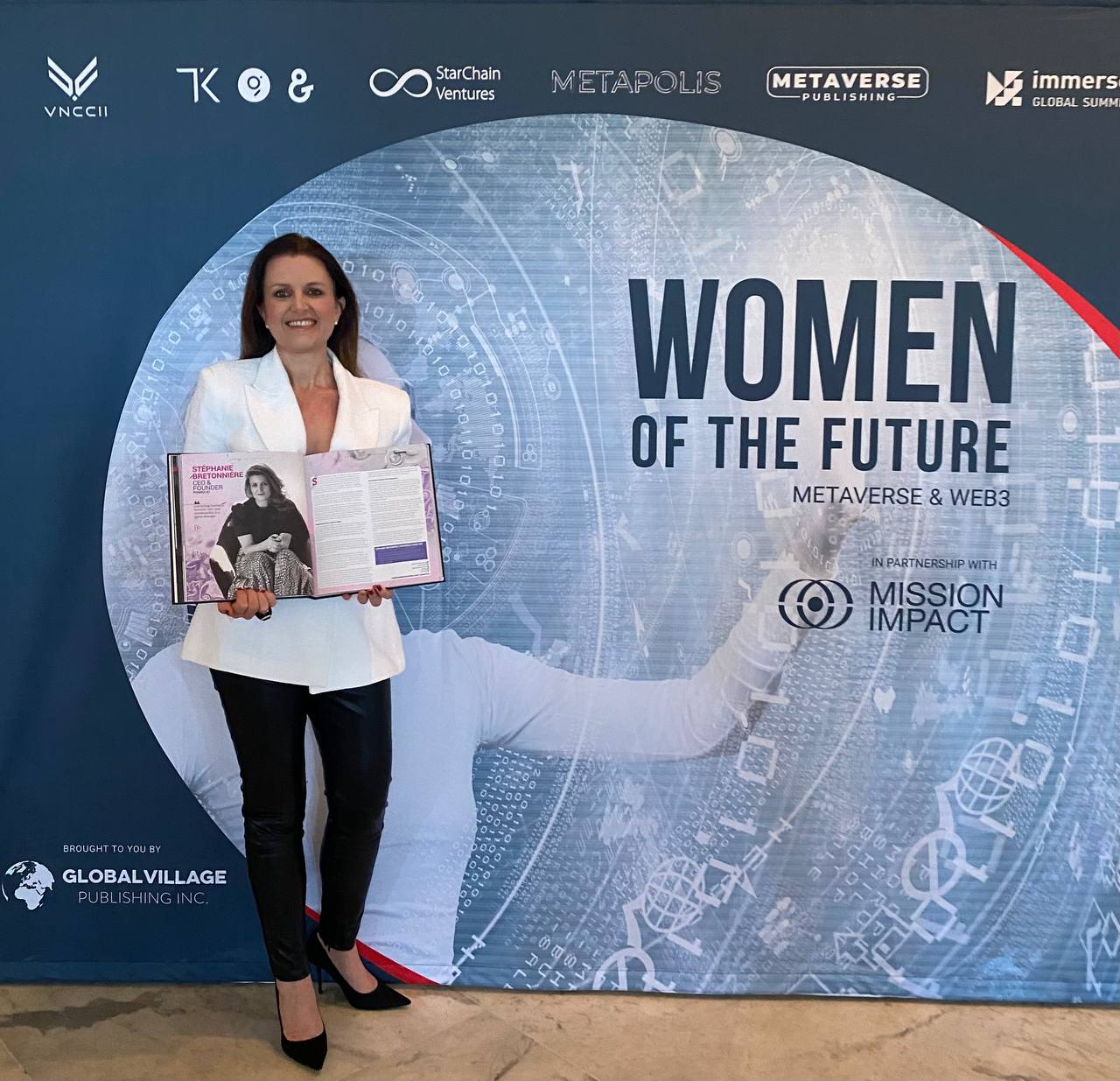 None of this would be possible without the global community coming together to support and inspire each other. Our editorial board has been an invaluable part of our process - they have added wisdom, insight, and perspective. We are very honored to have such formidable leaders participate in this initiative. Thank you Olayinka Odeniran, Elizabeth Irizarry, Tommaso Di Bartolo, Anne-Marie Enns, and the women behind the project Sue Rooney, Janna Salokangas, and Tarja Stephens.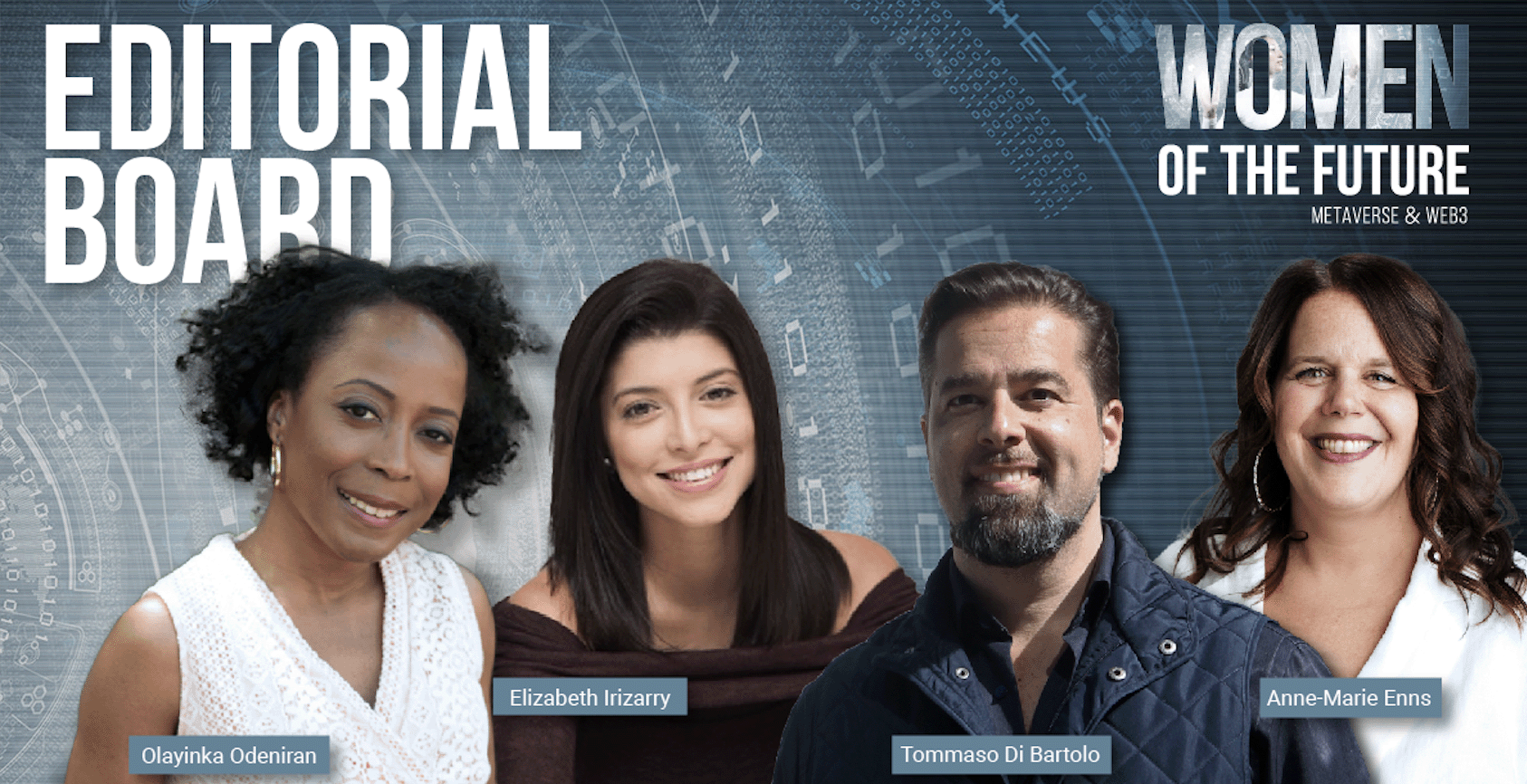 Thank you to everyone who has contributed to making the Women of the Future book something to be proud of. One thing is certain, this is just the beginning for Mission Impact, and our team will be jumping into projects that will create a tangible impact in this world. Let's keep going because together we can accomplish anything!🌎

Let's #BuildTogether
---
'Women of the Future' is a truly remarkable, one-of-a-kind book that is guaranteed to inspire, educate and delight anyone involved in the Metaverse and web3, from enthusiasts, investors, and contributors to curious newbies all trying to understand how this new technology can make the world a better place.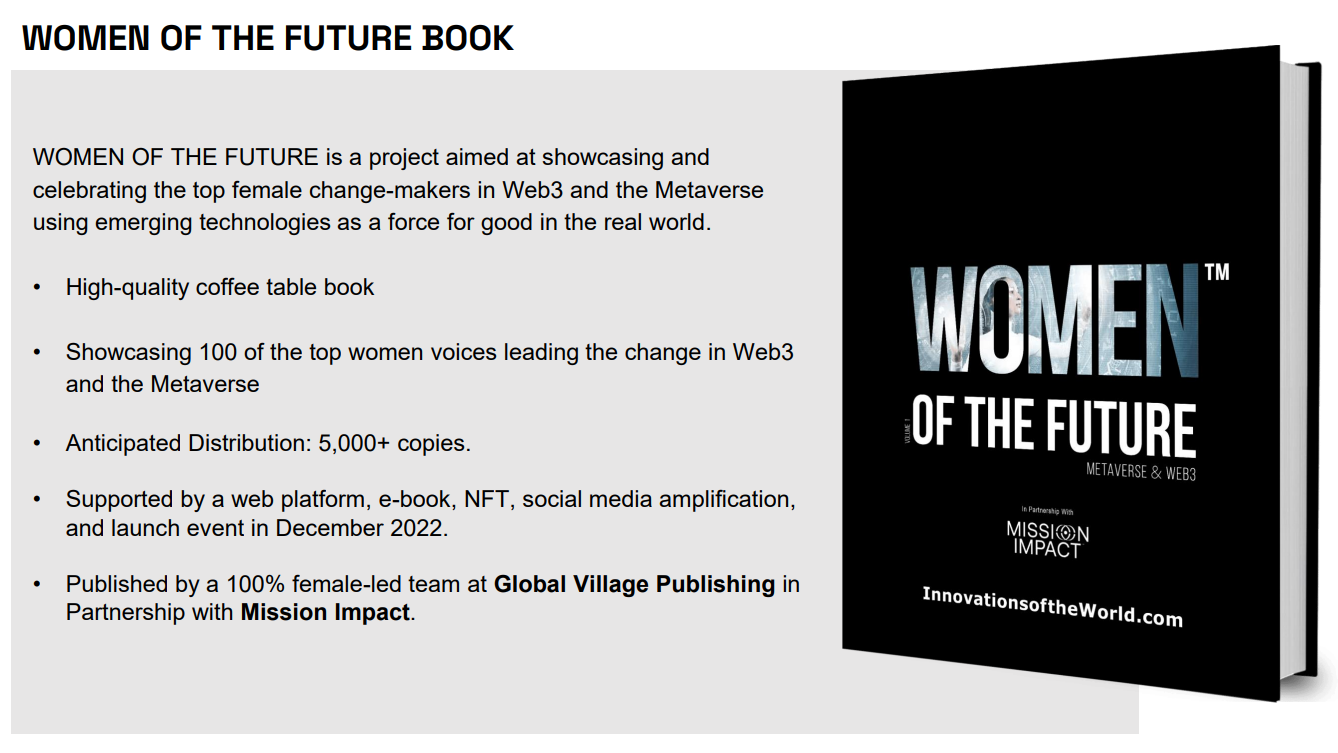 ---
Mission Impact is a global education platform focused on connecting and supporting women in emerging technologies. The company offers a variety of education programs, networks, and resources for women under one platform. Mission Impact is committed to helping women unlock new economic opportunities in the fast-growing Web3, VR/AR, and Metaverse markets. Follow us on LinkedIn to learn more or sign up for our newsletter.