Unless you've been completely off the grid lately, you've probably heard the term NFT. A few times, at least.
In the year 2020, Non-Fungible Tokens (NFTs) gained international attention. In that year, the rapid growth of the NFT sector and its numerous mentions in mainstream media surprised many in the crypto space.
In 2021, many NFTs from the most popular NFT collections, such as crypto kittens, crypto punks, and Decentraland land plots, were sold for insanely high prices. According to DappRadar, a service that records the buying and selling of NFTs, the trading volume of NFTs reached a record high of $22 billion in 2021.
This success, according to DappRadar, can be attributed to mainstream businesses entering the NFT industry.
Well, even if you have been ignoring the NFT hype all this time (hey, no judgment!), it's time we all know what it means. So, to clear the confusion up for good, let's dive into the question on many minds, "What are NFTs and how do they work?"
What are NFTs?
Non-fungible Tokens, or NFTs, are digital assets whose ownership is recorded on the blockchain, a decentralized digital ledger that cannot be tampered with.
However, unlike cryptocurrencies, where each token has the same value and can be exchanged for any other, NFTs have unique properties that prevent them from being interchangeable or 'fungible.' You can think of them as a cryptocurrency-based version of rare Pokémon trade cards.
You'll agree with me that each Pokémon trade card is unique, with different move sets, rarity, and physical conditions.
You wouldn't want to swap a mint Holo Charizard for a physically battered Rattata. Even though both of these cards are first editions, the Holo Charizard is more valuable owing to its rarity, ability, and physical condition. NFTs are essentially digital representations of such objects kept on the blockchain. \
We can use NFTs to digitally distinguish our Rattatas from our Charizads. Furthermore, NFTs allow us to determine whether our Pokémon cards are authentic or not quickly, a problem that is all too typical with actual trading cards and collectibles.
Creating and Trading NFTs
How do NFTs work? NFTs are frequently sold by auction, similar to the traditional market, with prospective buyers bidding against each other until a price is reached.
With the emergence of the internet, photographs, films, and songs could be replicated and circulated indefinitely online, with the authors rarely receiving fair compensation. Even tech behemoths like YouTube and Spotify have been criticized for not compensating artists enough for their work.
NFTs, according to proponents, solve this problem by allowing ownership to be recorded on the blockchain, limiting endless reproduction or piracy, and allowing artists to profit financially.
Here are some great examples of NFTs. In March 2021, rock band Kings of Leon sold NFTs for nearly two weeks, offering a deluxe album for $50 and auctioning off an even more special version limited to only 18 copies. In the same month, the NFT of Twitter CEO Jack Dorsey's first-ever Tweet was sold for roughly $3 million to Sina Estavi, a Malaysian crypto entrepreneur.
Meanwhile, art dealers are getting in on the fun, with Christie's holding an auction for a virtual work by artist Beeple, which sold for roughly $70 million.
So, how do you create, sell, or buy an NFT?
An NFT marketplace is a digital platform to mint and sell NFTs to prospective buyers.
NFT marketplaces are similar to traditional cryptocurrency exchanges for trading tokens, but with a distinct difference. Cryptocurrency tokens are fungible and as such, one unit of a particular crypto token gets the same value as every other unit of that token, and it can be traded on exchanges.
But non-fungible tokens, especially those that are one-of-a-kind and scarce, are not suited for trading on the regular crypto exchanges. The value of each asset is determined by various factors and can vary significantly. Different non-fungible tokens can be traded on different NFT exchanges.
As of the time of writing, the following are some of the most prominent NFT marketplaces in terms of trade volume:
• OpenSea: One of the most renowned platforms for NFT trading, established in December 2017. Many NFT categories are available to trade, including digital arts, domain names, virtual territories, trading cards, and more.
• FTX: This FTX exchange subsidiary is used for trading Solana blockchain-based NFTs.
• Rarible: Unlike some other platforms, Rarible is an Ethereum-based marketplace that allows for the production, purchasing, and selling of various NFTs. It is also not content-restricted. Users who own RARI, the platform's native token, will be able to vote on numerous platform decisions in the future.
• Duncan and Griffin Cock Foster established Nifty Gateway, which the Winklevoss twins now own. It became well-known for selling numerous NFTs for well-known NFT creators such as Beeple and Grimes.
• Binance NFT Marketplace: Binance, the world's largest cryptocurrency exchange, launched its NFT marketplace in late 2021. Users can purchase and sell Binance Smart Chain and Ethereum NFTs on this NFT exchange.
Other NFT marketplaces like Solanart, SuperRare, and Foundation are also used by many to trade their NFTs.
How to buy your first NFT
NFTs are easy to purchase, and the process varies depending on the NFT marketplace you choose to explore. Here's a 3-step guide that will help you buy your first NFT on any of the major NFT marketplaces.
Step 1: Connect your cryptocurrency wallet to an exchange of your choice. (PS: It's best to use one of the popular and trusted NFT marketplaces to ensure the security of your funds).
Step 2: Navigate the marketplace till you find the NFT you'd like to buy and click the 'Purchase/ Buy Now' icon.
Step 3: You will be prompted to accept the platform's terms. After accepting these terms, you can then check out, and your NFT will be available for viewing on your profile.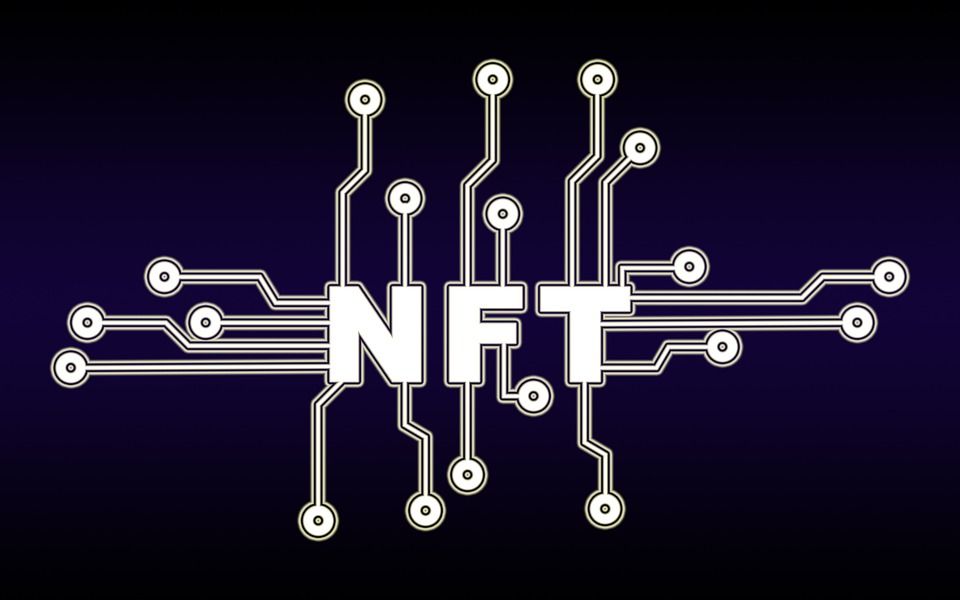 Are NFTs here to stay?
For the longest time, our view of blockchain technology has been that of a payment network with applications in money. NFTs, on the other hand, have modified this.
We can safely say that the blockchain has evolved into a single large decentralized development platform, containing a wide range of assets and decentralized applications (dApps), all of which are rich in identity, culture, and communities, providing both monetary and intangible social value.
NFTs also signify a shift in how we think about and approach natively digital assets. The demand for technology that can securely verify digital assets will only increase as the world moves toward digitalization. NFTs fill this void and can revolutionize the way we live as a society.
There are numerous applications for NFTs, ranging from the arts to games. Although provenance validation is a widespread use case, we are merely scraping the surface.
Because of the enormous utility and social value it provides to the globe, the NFT economy will take a substantial share of the global economy in the future years, and many minted NFTs are already setting the pace.
Diverse industries are already delving into this innovation and integrating it into their operations. If you are a business owner, now is the time to explore Web 3 and leverage it to scale your business.
---
Mission Impact is building the Future of Leadership in Web3! To learn more and join our movement, please visit our website and LinkedIn.
Stay connected and sign up for our newsletter to receive the latest news, events, and stories from us!