Hello, global change enthusiasts!
Here's your front-row seat to the impactful dialogues and empowering narratives from the heart of the United Nations headquarters. This year, at #UNGA2023, the focus was on AI and technological breakthroughs, and the dynamic women steering these innovations.
Our CoFounder Tarja Stephens and our Mia Changemakers had the privilege of immersing themselves in these critical conversations. They exchanged ideas, shed light on challenges, and championed solutions, all set against the bustling backdrop of New York City. It's not every day that we get a glimpse into the fusion of global politics, technology, and gender equality.
Want to learn more about our journey? Dive in as we unpack the highlights, showcase the movers and shakers, and reflect on the power of collective action.
Your journey through the corridors of global change starts here.
---
⚫ Inside #UNGA2023: A Global Confluence of Ideas and Impact
Stepping into the United Nations headquarters during the #UNGA2023 week was akin to walking into a global epicenter of passion, innovation, and ambition. Representatives from every corner of the world converged to contribute their voices to the global narrative.
The gleaming halls of the UN, which have witnessed seven decades of diplomatic endeavors, came alive with animated conversations. The week had its schedule packed with high-level dialogues, critical roundtable discussions, and intimate breakout sessions, offering attendees a diverse palette of perspectives to engage with.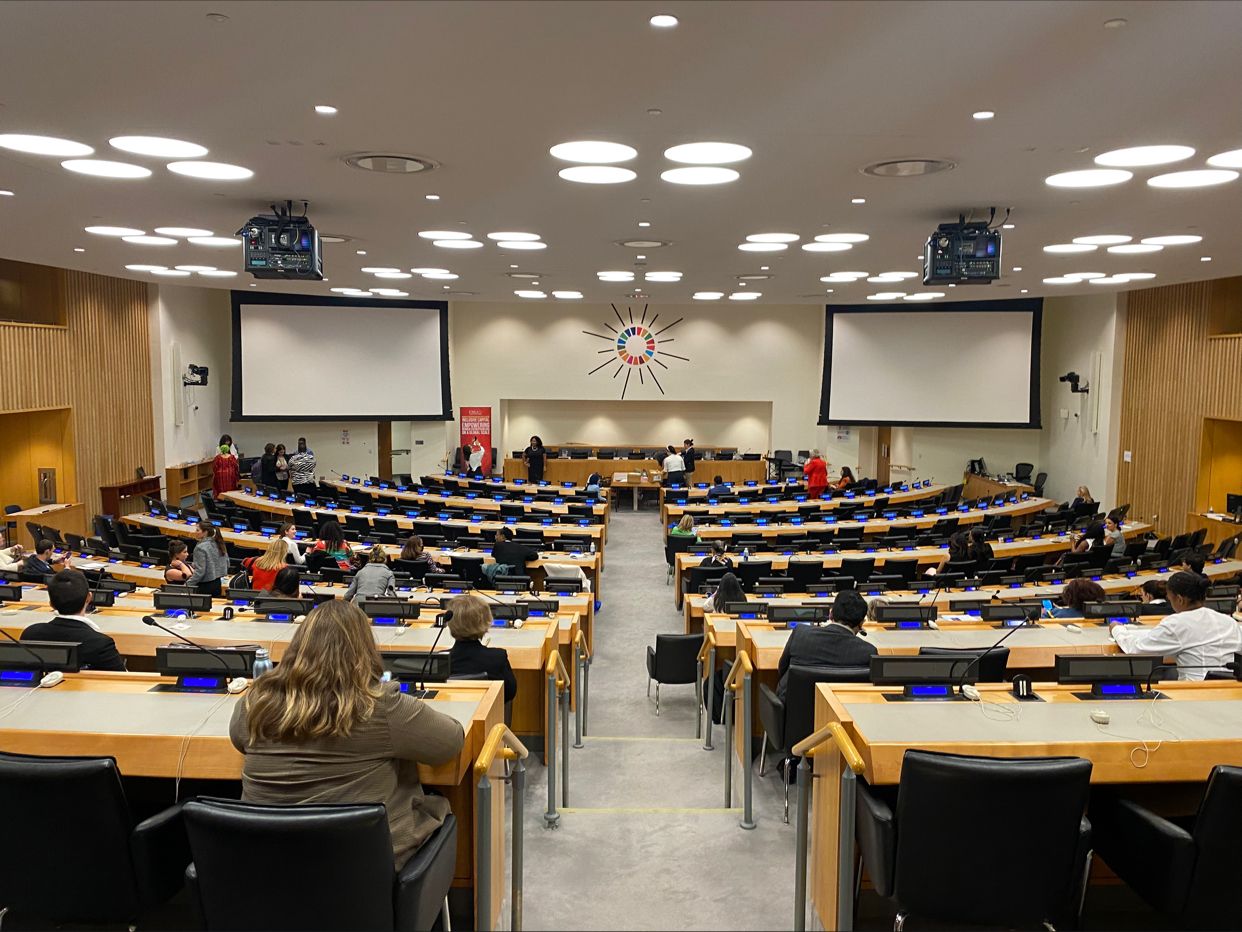 This year, a significant spotlight was cast on technology, specifically Artificial Intelligence (AI). It was heartening to see that the dialogues weren't limited to just its advancements and implications, but also its interplay with gender equality.
The urgency to not just include women in AI but to amplify their voices and roles was a recurring theme. And rightly so! AI is not merely a technological tool; it's shaping up to be the very fabric of our future society.
Beyond the grandeur and the diplomatic formalities, the event stood out for its human element. There was an underlying current of optimism, a shared belief among attendees that together, they can forge a brighter, more inclusive future.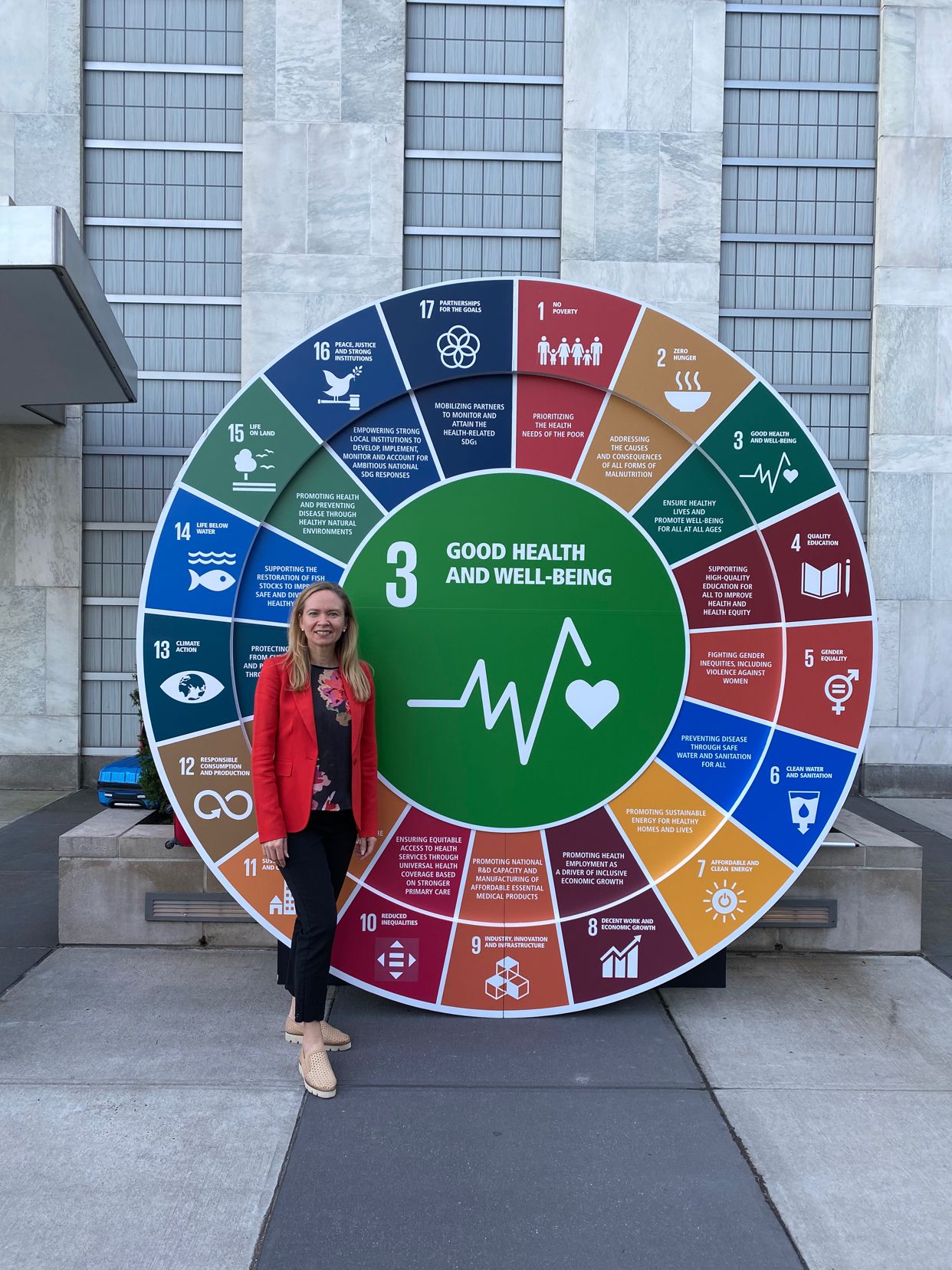 Whether you were a first-time attendee or a seasoned diplomat, #UNGA2023 was a testament to the belief that when the world comes together, magic happens.
---
⚫ From Upskilling to Policy: Broadening the AI Conversation
The stakes are high, and the rewards even higher. We're looking at a future where women, empowered by AI, can access better job opportunities, higher wages, and play a pivotal role in driving economic growth.
More than that, women's active and influential participation promises a tech landscape that is diverse, inclusive, and representative of all voices. In this future, technology doesn't just serve a select few; it benefits everyone, and women are at the heart of making this vision a reality.
But beyond the strategies and policies, there was a shared vision: A world where technology serves all, where diverse voices are being heard, and where sectors collaborate for the greater good. The impactful sessions showcased the power of collective dialogue – converging minds from entrepreneurship, education, and women empowerment.
We are on a mission to get 1 million women entrepreneurs to get funded by 2030. And we are doing it in 3 ways.
We curate, we convene and we catalyze. We curate using our Founder Directory and our Funder Directory. So that women entrepreneurs can do investor research faster.
We convene through our InvestHeR summit. We brought together policy shapers: women entrepreneurs, founders, and commitment makers like World Bank and OECD.
- Anne Ravanona,
CEO, Global InvestHeR, Head of EU Delegation to the W20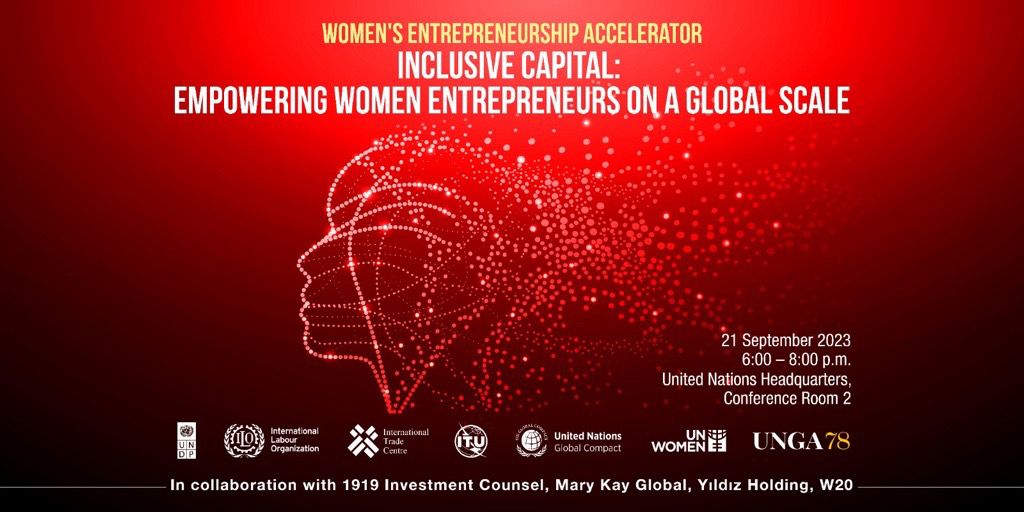 One of the standout sessions this year was "INCLUSIVE CAPITAL: EMPOWERING WOMEN ENTREPRENEURS ON A GLOBAL SCALE," organized by the United Nations Women's Entrepreneurship Accelerator.
This event delved deep into the challenges faced by women entrepreneurs worldwide and the solutions to overcome them. The role of women entrepreneurs in driving economic growth and innovation cannot be understated. Yet, they often face unique challenges, from limited access to capital and resources to societal biases and constraints.
"65% of venture capital firms have zero female decision makers. That's what we're up against."
- Nina Tandon, Medical and Stempreneur; CEO, Epibone
This session highlighted the importance of creating an ecosystem that supports and empowers women entrepreneurs, ensuring they have the tools, resources, and networks to thrive. The discussions underscored the importance of collaboration, mentorship, and targeted interventions to level the playing field.
---
⚫ From Digital Dialogues to IRL: Mia Changemakers Meet
We had the immense privilege of swapping Zoom backgrounds for the bustling NYC streets, and meeting our community members in person!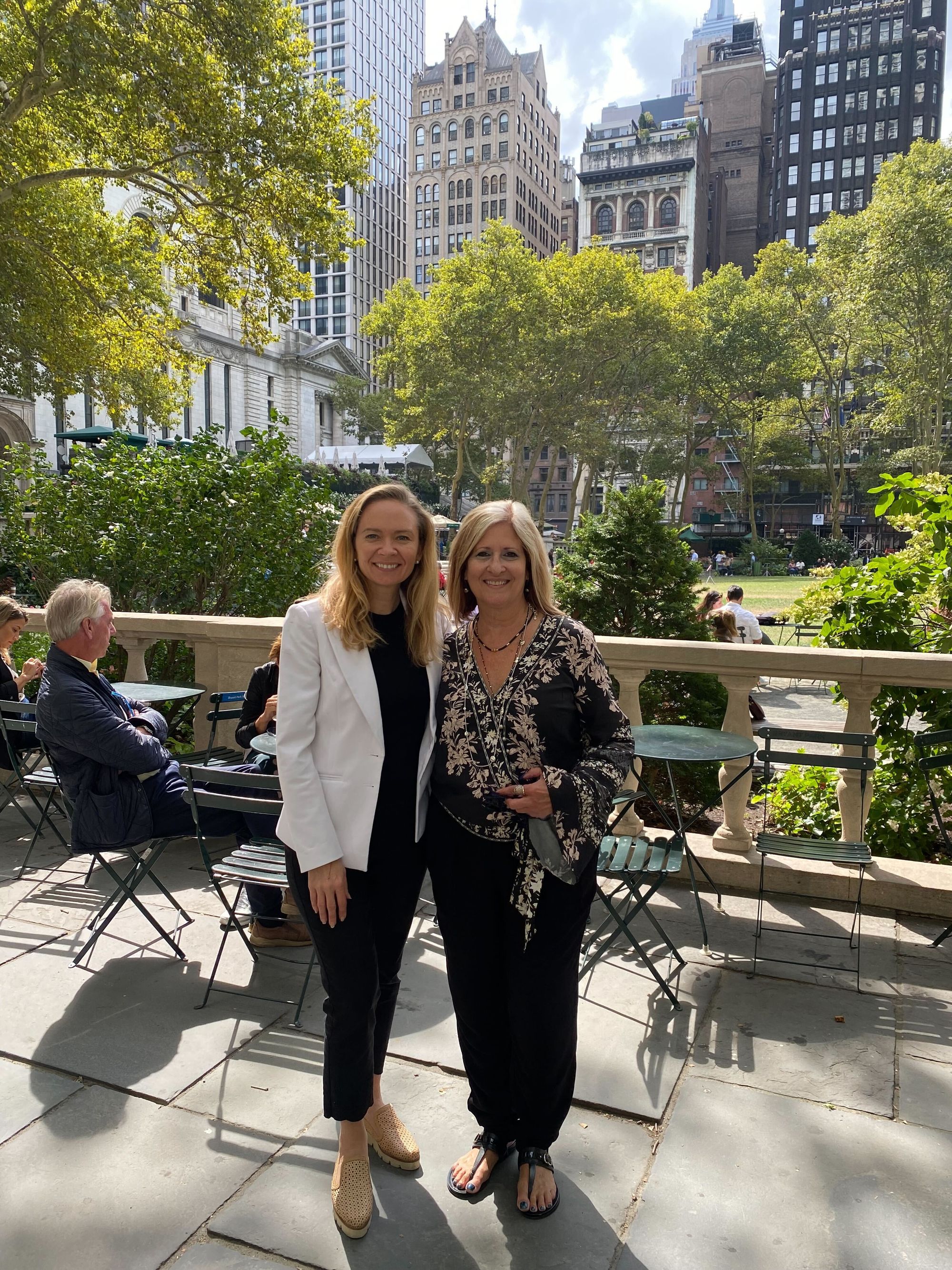 At this year's UNGA, our very Mia Changemakers Bleu Blakslee and Jean Criss joined Mia CoFounder Tarja Stephens in amplifying the conversation. There's something genuinely special about coming face-to-face, sharing our victories, challenges, and building bridges for a brighter future.
---
⚫ The Road Ahead: Harnessing our Collective Power
As the curtain falls on the monumental week of #UNGA2023, it's essential for us to take a moment and truly acknowledge the energy, passion, and collaboration we've witnessed.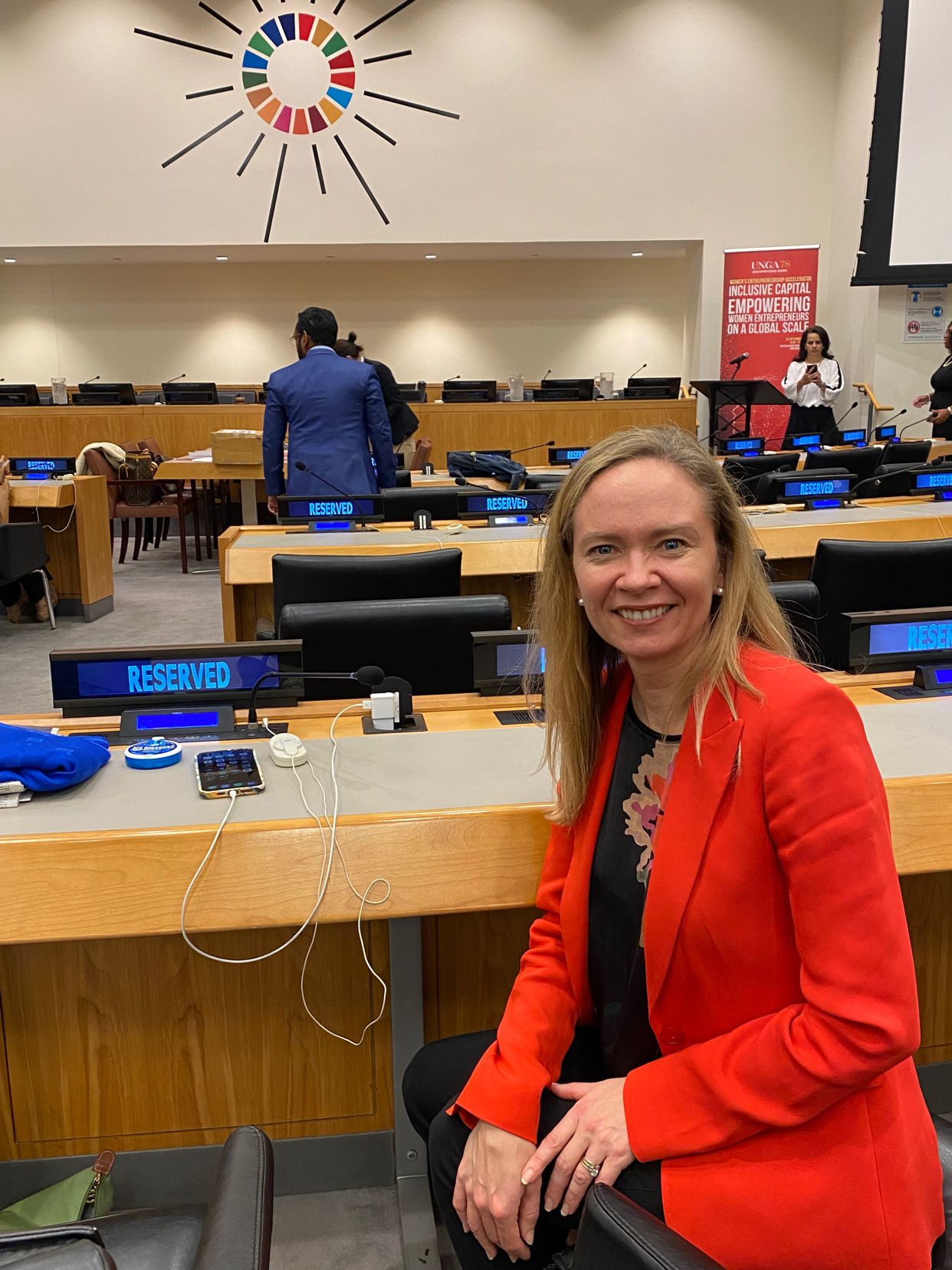 We leave this event as part of a larger narrative, a unified force determined to shape a future filled with inclusivity, innovation, and impact. The stories we've heard and the connections we've made will not merely remain as memories; they'll become the fuel for our mission, urging us forward.
In the days, weeks, and months to come, we implore each of you – our Mia Changemakers – to continue the conversation.
Share your insights, foster partnerships, dream audaciously, and act decisively.
Our time at the United Nations was a stark reminder that every voice, every effort, counts.
We're not just building bridges in technology; we're constructing pathways to a more equitable, compassionate world.
Here's to the many milestones we've crossed and the countless ones that await our stride. Onward, with purpose and passion!
---
Mia is a pioneering Global AI school dedicated to empowering forward-thinking companies and non-technical women through education in AI and emerging technologies.
Our aim is to upskill 1 million women worldwide, driving inclusive innovation in the AI space.