What an impactful week of connecting, co-creating, and taking action toward a better future.
The World Economic Forum's Annual Meeting in Davos serves as a platform for leaders from various industries to come together and address pressing global issues. This year's gathering, held from January 16th to 20th, 2023, focused on the theme "Cooperation in a Fragmented World" reinforcing cooperation between the government and business sectors. Mission Impact co-founders Janna Salokangas and Tarja Stephens were honored to be participating in Davos during World Economic Forum week this year.  The annual meeting took place in a small Swiss town, Davos, bringing together leaders from global business, government, civil society, media, and academia to have an agenda designed for global discussions around the most pressing issues of the day—and ultimately drive impact.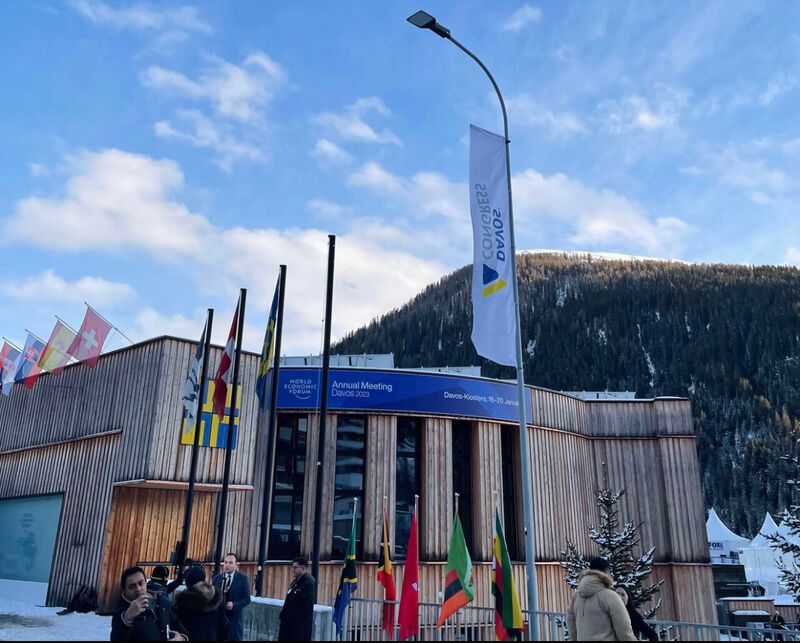 During the week, topics on the jobs of the future, education, and upskilling took a center stage as a priority on many of the panels and discussions.
According to World Economic Forum 1 billion jobs will be transformed by technology in the next decade and as companies are facing a global talent shortage, it's more important than ever to invest in the education and development of diverse talent.
The Annual Meeting addressed the need to support investment in education, and skills training.  It was discussed what inventions are needed to provide better skills, jobs, and education for 1 billion people by 2030. Based on a report published by IBM,  The enterprise guide to closing the skills gap, 120 million workers need to be reskilled in the next years as a result of intelligent/AI-enabled automation. To keep pace with the skills crisis, it's clear that leaders must focus on retraining and reskilling workers rather than replacing them. The global talent shortage could reach more than 85 million people by 2030. The issue is not a shortage of workers – but a lack of workers with the right skills. As per Deloitte Report, Tech Trends 2023, with the pace of technical skills becoming outdated on average every 2,5 years, there is a continuous need for new jobs and skills.
One of the key topics discussed in the future of work discussions was the importance of a skills-first approach to evaluating employees and new hires. This approach has the potential to level the playing field for workers and broaden the talent pipeline for employers. By focusing on the skills and qualifications of candidates, rather than their degrees, employers can access a wider pool of talented individuals who may have been overlooked in the past.
This is crucial in today's rapidly changing job market, where new technologies and industries are constantly emerging. By investing in education and training programs, individuals can develop the skills needed to succeed in high-growth, high-wage jobs of the future. The discussions also touched upon the changing dynamics between employers and employees, and the role that technology and automation will play in the future of work. Experts explored questions such as where the green jobs of the future will come from and how to ensure enough workers have the right skills to do them. The meeting also examined innovative solutions such as the four-day workweek and its potential to address some of the global challenges we face.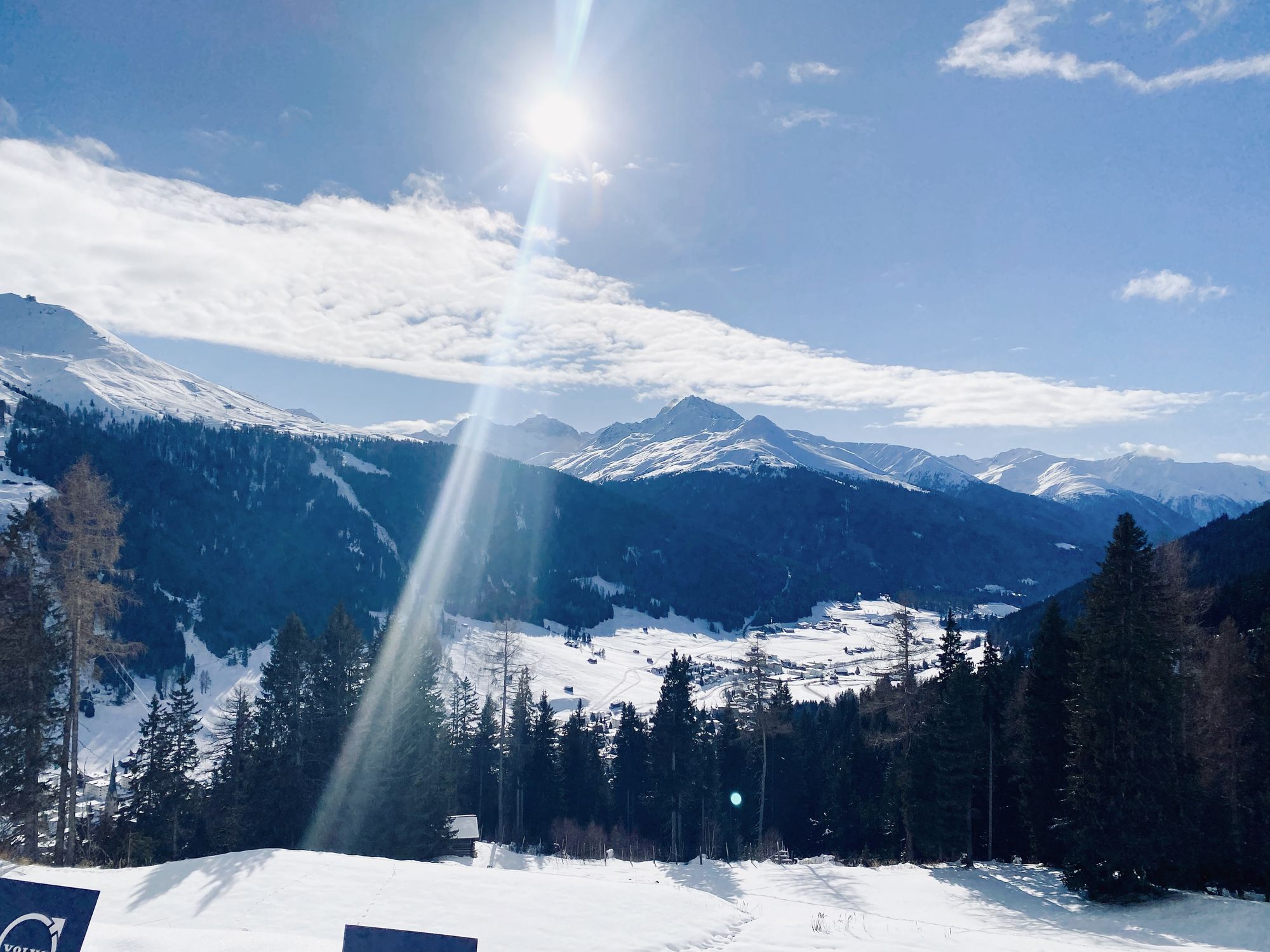 Here are some key takeaways from the discussions:
Companies are seeing an urgent need to invest heavily in upskilling and continuous learning helping employees obtain the skills needed for jobs of the future.
We need to create multiple pathways to education that leads to well-paying jobs.
Emphasis on skills and capabilities should be seen as important as traditional degrees when making hiring decisions.
We need to make skill-based training programs more accessible for workers seeking greater economic mobility.
By embracing alternative routes to talent development and career advancement, we can create a more diverse and inclusive workforce that is better equipped to meet the need of the jobs of the future.
We must ensure women are upskilled and have access to these future jobs.
Traditional learning methods and corporate training systems often struggle to keep up with rapidly evolving technologies.
Employers will increasingly require a workforce that is trained with more advanced technological skills
New skills are going to be needed on a rapid scale and faster than before.
Unlocking new job opportunities for talent from diverse backgrounds will help us build a more inclusive and innovative workforce.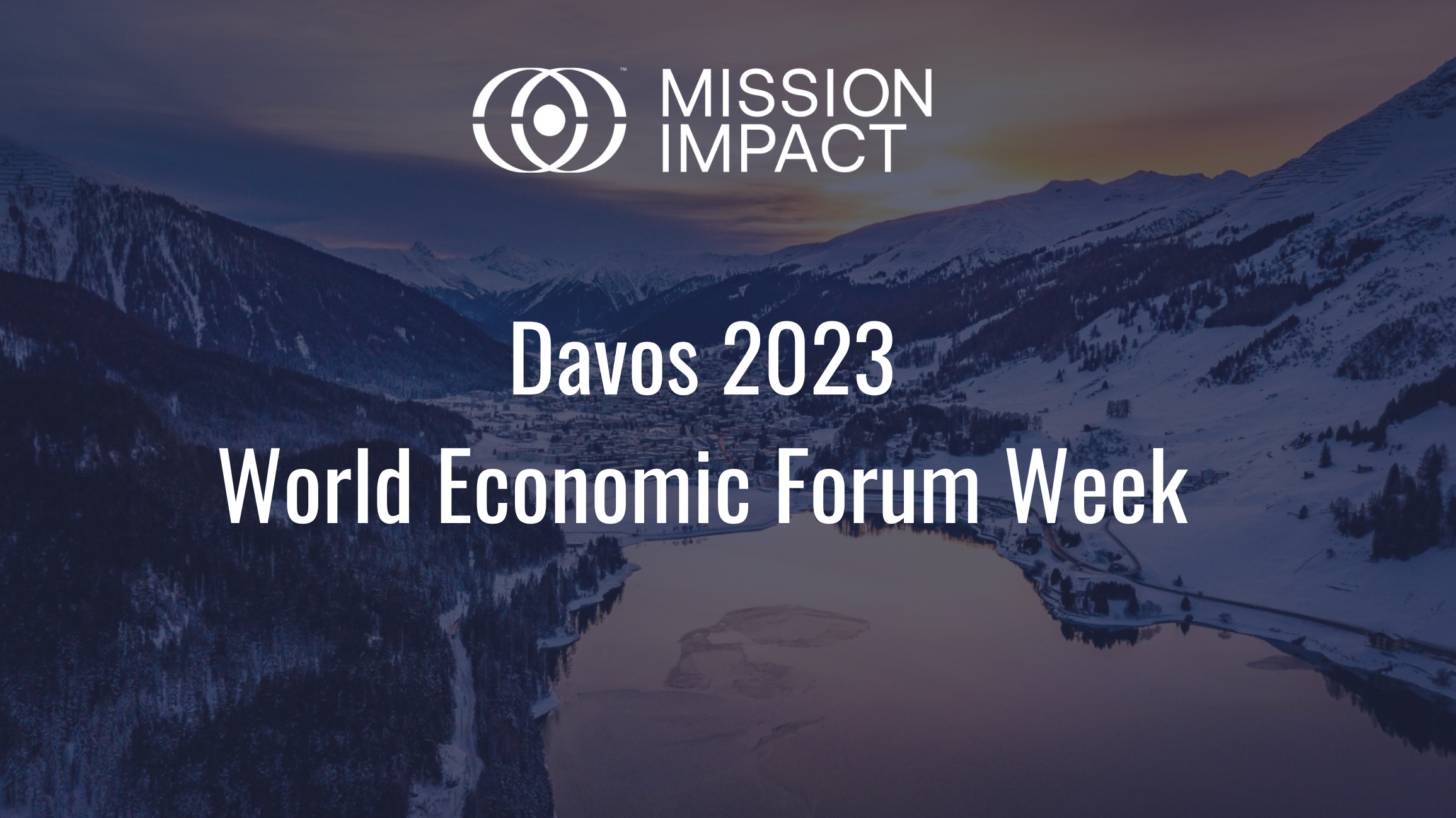 "Every year, millions of jobs remain unfilled due to a lack of skilled workers according to employers. However, there are many talented women with transferable skills who could potentially fill these roles if they were provided with the right training and resources. At Mission Impact Academy, MIA, we are here to bridge the gap between education and employment"
The week at the World Economic Forum's Annual Meeting in Davos serves as a valuable opportunity for leaders to come together and address the challenges facing the global economy. By focusing on the importance of a skills-first approach, supporting investment in education, and exploring innovative solutions to the changing job market, we can work towards building a more inclusive and sustainable future for all.
---
Additional reading from World Economic Forum Davos 2023: What you need to know about jobs and skills article.
---
Participating in the World Economic Forum's Annual Meeting in Davos was a valuable opportunity for Mission Impact team to engage with global leaders and decision-makers, and to contribute to shaping the future of our world. The discussions and sessions at Davos provided a global platform to address pressing global issues, such as the future of work, jobs, and skills and the importance of a skills-first approach. By participating in these discussions, we were able to gain valuable insights, develop new connections, and contribute to shaping a more inclusive and sustainable future for all.
Thank you to everyone we had the opportunity to meet in Davos during the Annual Meeting. It was an honor and a privilege to engage in meaningful discussions and gain valuable insights. We are humbled by the experience and grateful for the opportunity to contribute to shaping a better future for our world.
---

Mission Impact is a global education platform unlocking new job opportunities for women in emerging technologies. The company offers alternative pathways to develop new skills and launch careers through Skills Based Training and Career-Connected Learning programs that meet the needs of future in-demand jobs. At the same time, the company helps companies access untapped talent who are equipped with the skills needed to succeed in future jobs transformed by technology. Follow us on LinkedIn to learn more or sign up for our newsletter.