Yesterday Mission Impact had the honor of hosting a Web3 Career Opportunities session at Business Innovation & Technology (BIT Center) at Miami Dade College joined by MI team Tarja Stephens, Elizabeth Irizarry, Stefanie Hingley, and our guest speaker Anna Gandrabura.
Here are some key takeaways from the great session!
· Emerging technologies bring new career opportunities to every industry and sector.
· Education, training, and upskilling are more important than ever in the fast-evolving digital world.
· Everyone should be able to live, learn, work, and participate in the digital world.
· Having an understanding of what technology can do and how it can drive innovation is a great starting point for creating the workforce of the future.
· Leadership and collaboration will be key when developing new solutions for the next generation of talent.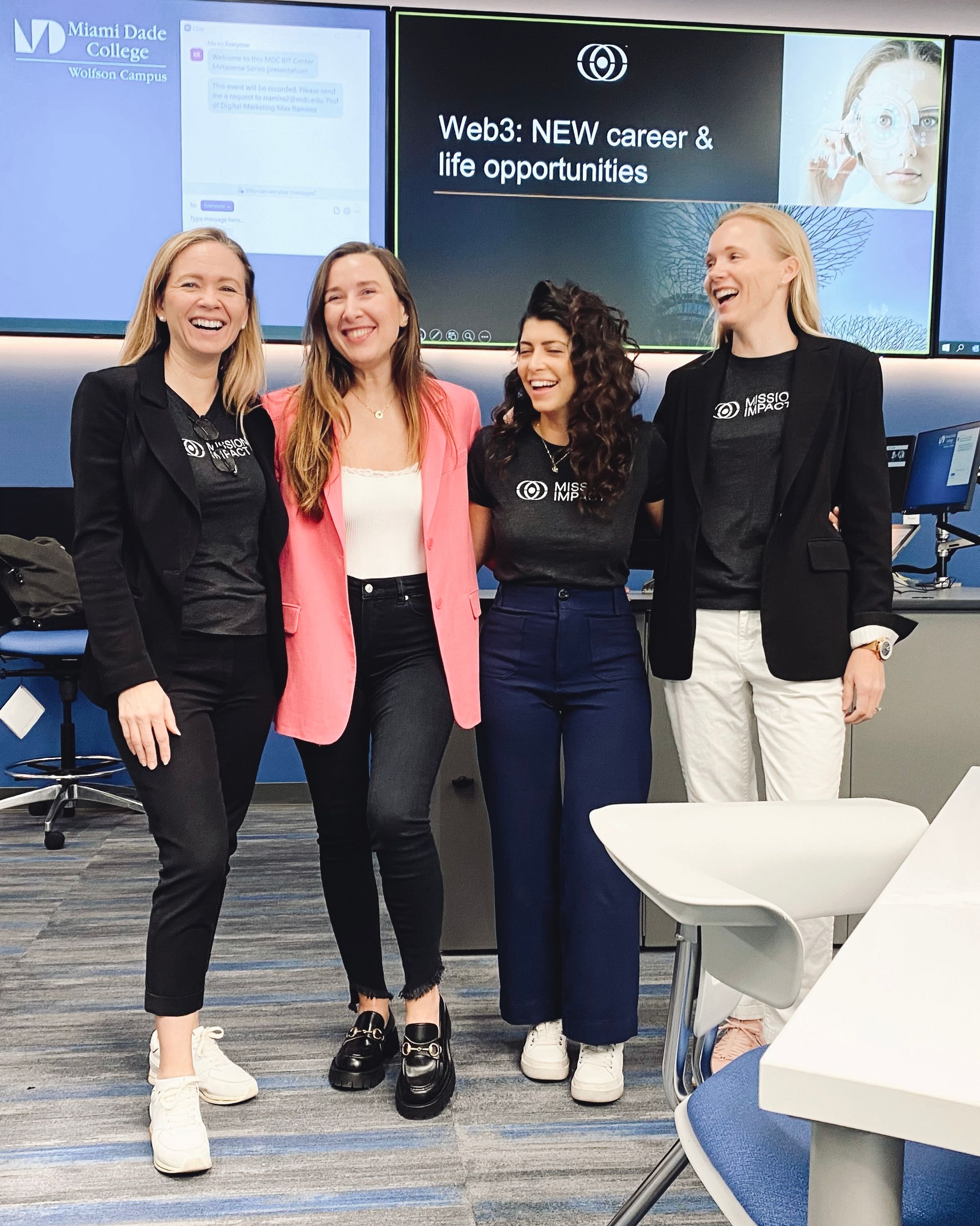 The Future of Work
As millions of young people will join the workforce, it is important that they're equipped with the skills they'll need to get jobs. At Mission Impact we are excited to bring support to this.
Thank you to all the students, faculty, and community who joined us, and a big thank you to Max Ramirez and the entire BIT Team for inviting Mission Impact to be part of the great Metaverse Series sessions.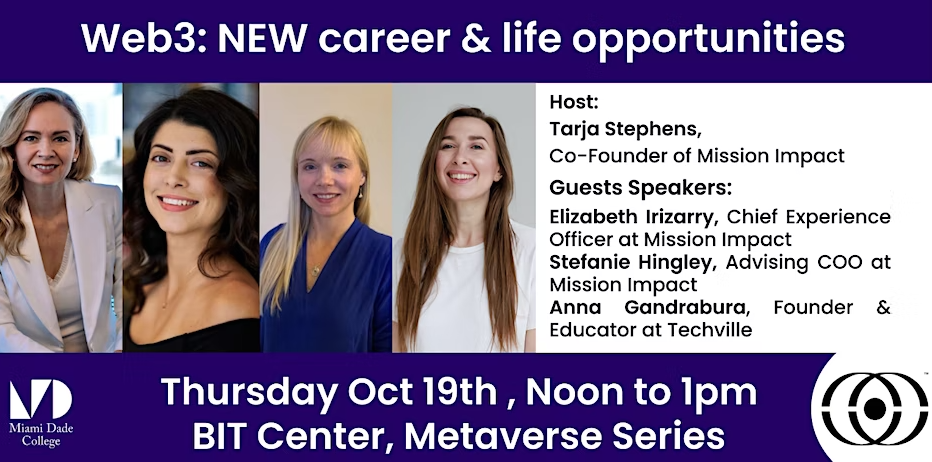 About the BIT Center, Miami Dade College
The Miguel B. Fernandez Family School of Global Business, Trade & Transportation has created the state-of-the-art Business Innovation and Technology (BIT) Center as a hub to explore the role of technology in digital transformation, process automation and business analytics in the ever-changing business landscape. Located at Wolfson Campus, the Center connects remotely to Kendall and North campuses through a state-of-the-art collaboration platform.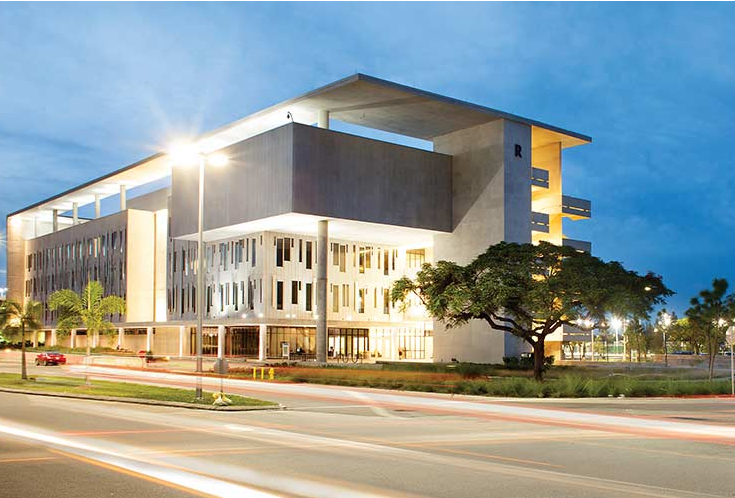 The Center's functions include:
Supporting, facilitating and enhancing cross-disciplinary collaboration among the School of Business study programs
Teaching students to work with state-of-the-art technologies used in the industry
Exploring applications of emerging technologies including:
Analytics
Block Chain,
Machine Learning
Business Process Automation
IOT
The BIT Center offers an integrated hands-on lab classroom experience that exposes students to the latest in technology and software such as Tableau for data visualization, Bloomberg for investment management, Salesforce for sales automation, and various digital media and advertising platforms such as Facebook or Google. Located at Wolfson, the BIT connects remotely to our largest campuses, Kendall and North through a state-of-the-art collaboration platform, thus expanding the reach of its offerings to our students, industry partners and the community.
https://www.mdc.edu/bitcenter/
About Mission Impact
Mission Impact is a global professional development network unlocking economic opportunities for women in emerging technologies. The company provides a one-stop platform that connects female talent to education programs, future jobs, business opportunities, and access to capital with innovative companies committed to helping more diverse talent find their potential.
The company brings a particular focus on helping women develop new skills and gain access to economic opportunities in Web3, VR/AR, and Metaverse space ultimately closing skills gaps and creating a more diverse representation of future leaders in the world.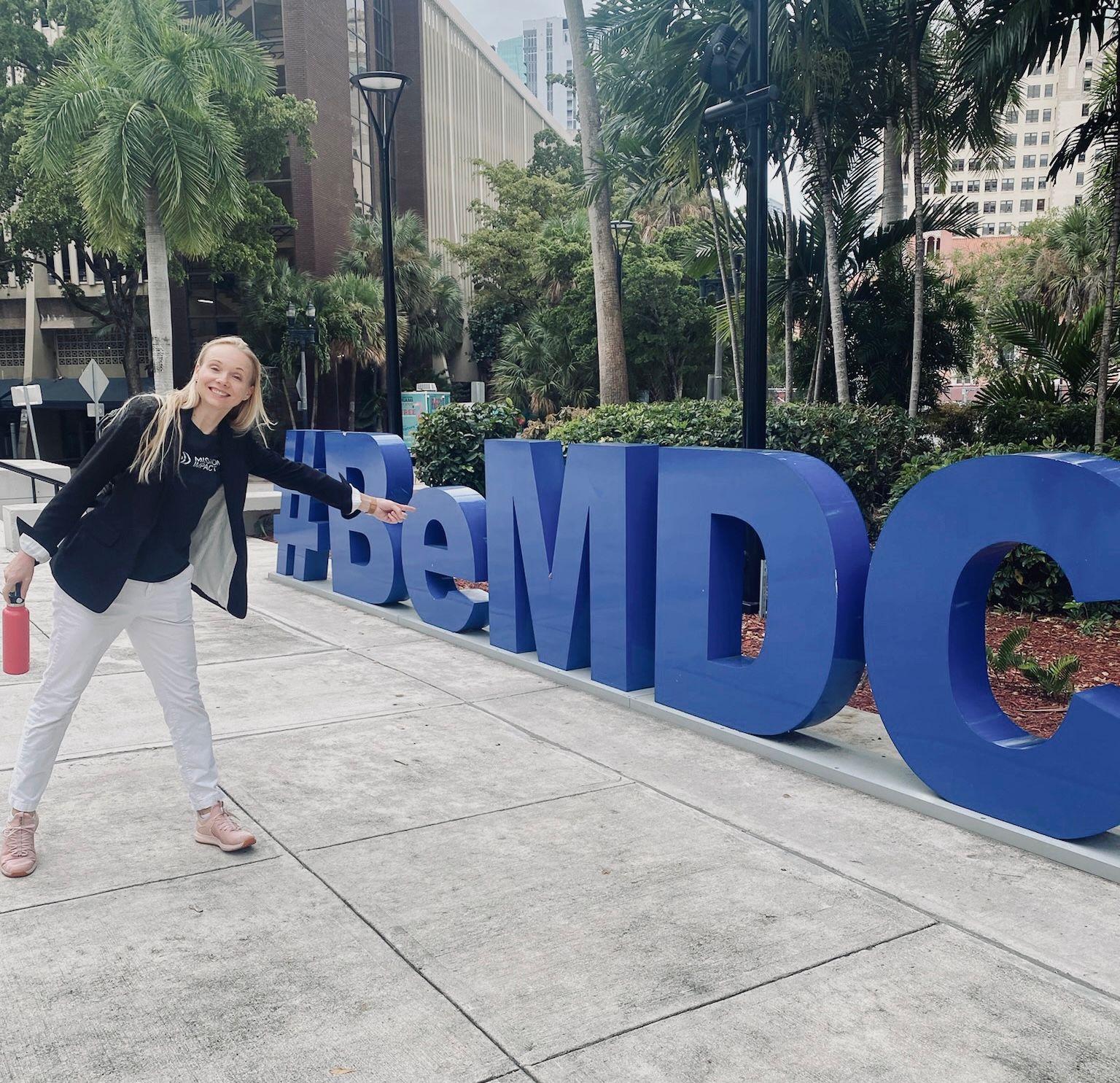 ---
Mission Impact is transforming the future of leadership in emerging technologies. To learn more and join our movement, please visit our website and LinkedIn.
Stay connected and sign up for our newsletter to receive the latest news, events, and stories from us!