This summer, Mission Impact's co-founder Tarja Stephens had the honor to visit the United Nations headquarters in NYC and discuss with the amazing changemakers ways on how we can explore new partnerships through #web3 to unlock business opportunities and capital while also driving impact on the ground. By joining forces and working together, we can transform the world through business.🌎

We are looking forward to attending this year's United Nations Global Compact Summit 2022 which is bringing together over 20k people from 160 countries and exploring ways how we can implement universal sustainability principles and take steps to support UN goals.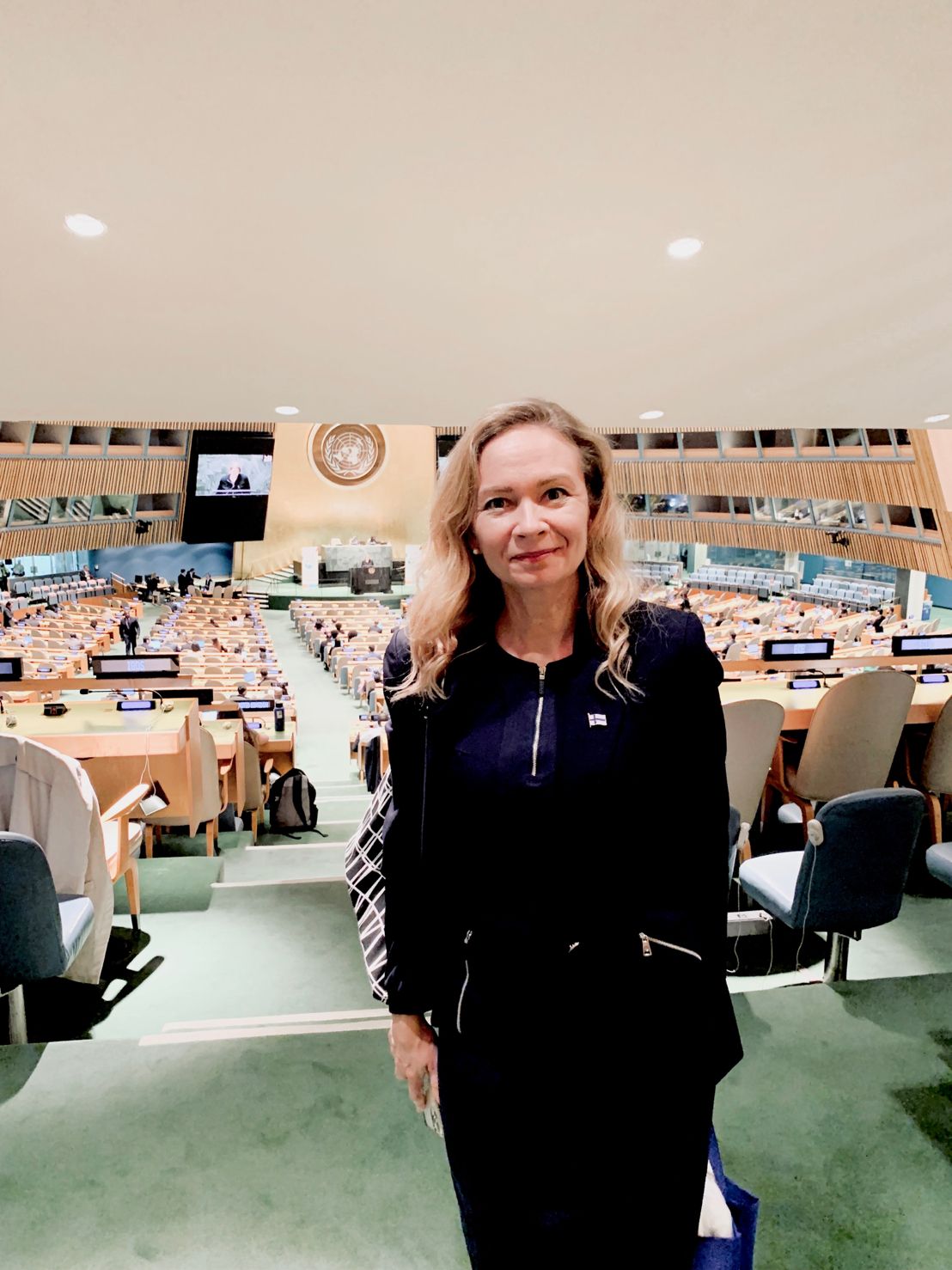 Learn more about the United Nations
Founded at the end of the Second World War, the United Nations is an international organization made up of 193 Member States committed to maintaining international peace and security. Every day the UN works to tackle global challenges and deliver results for those most in need. Giving life-saving support to populations hit by humanitarian crises, helping build and keep the peace in conflict-ridden areas, supporting governments and their citizens to advance the development and fight poverty, and promoting human rights worldwide are the core pillars of the work of the United Nations and the mandates it receives from its Member States. The Charter of the United Nations is available in full here.
The United Nations itself is one part of the UN System. Cooperation between the UN and the other entities of the UN system is essential in order to achieve the purposes of the Organization laid out in the UN Charter.
Since its Charter was written, the United Nations has been mandated to do new work which was not envisioned at the time of its creation. The Organization has set goals to build a more sustainable world, and it has agreed to collective action to slow down climate change.
As the problems facing humanity have grown, the work of the United Nations has also grown.
Watch United Nations - LIVE channel
The UNTV Channel is available 24 hours a day with selected live programming of United Nations meetings and events as well as with pre-recorded video features and documentaries on various global issues.
---
Mission Impact is building the Future of Leadership in Web3! To learn more and join our movement, please visit our website and LinkedIn.
Stay connected and sign up for our newsletter to receive the latest news, events, and stories from us!