---
Last month, the Mia team— Amy Peck, Janna Salokangas, and Tarja Stephens— had the opportunity to spend several days in Orlando, The MetaCenter with incredible women who are leading the way in innovation, diversity, leadership, and talent in the city's emerging tech ecosystem.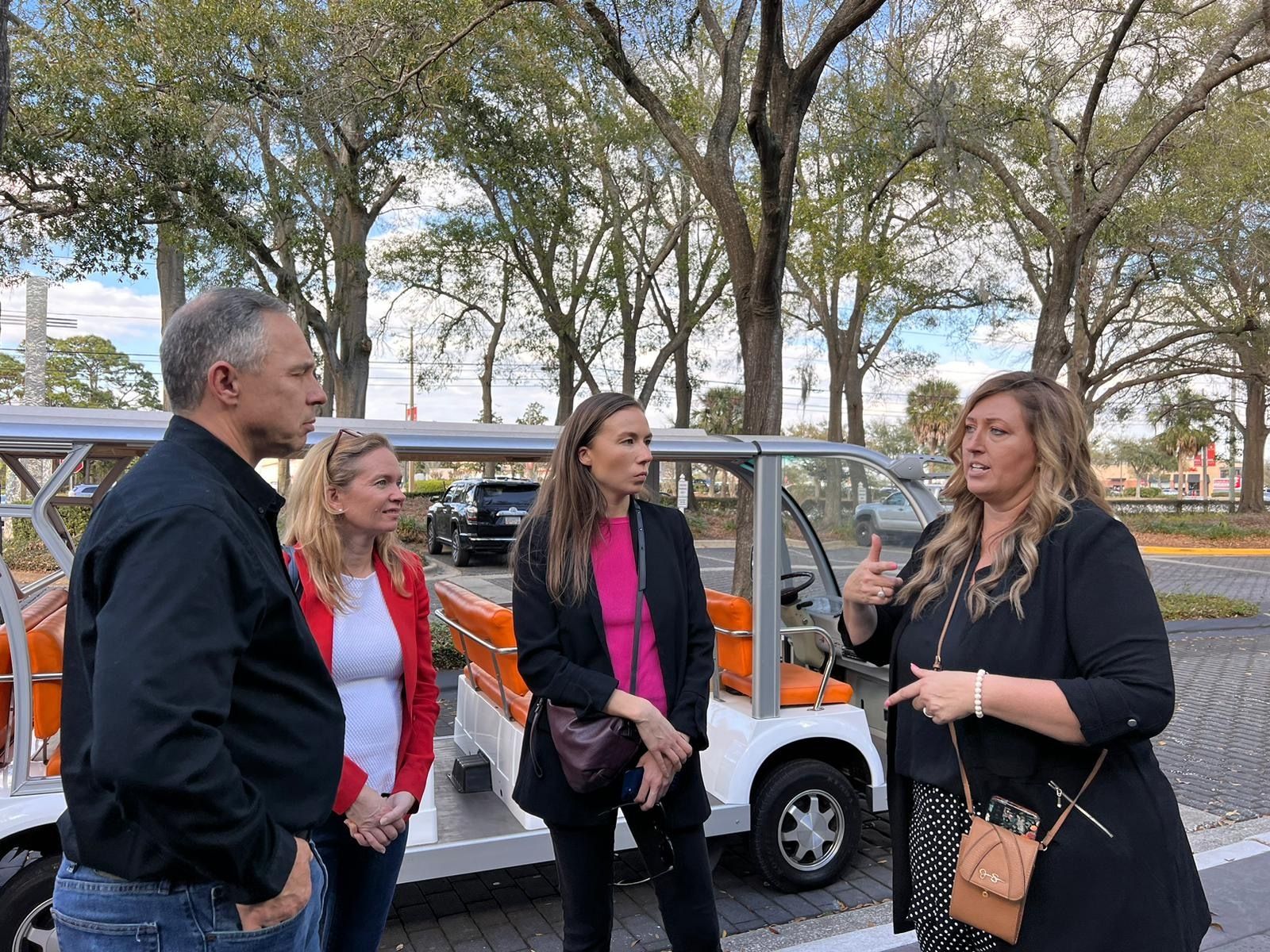 A big thank you to Lindse Murphy and Orlando Economic Partnership for showing us how Orlando has become the leading region in the U.S. for building the foundation of the metaverse and pioneering in creating immersive experiences.
---
⚫ Orlando is the MetaCenter
Orlando is seen as the MetaCenter of the metaverse, and this is the work of many decades coming to fruition.
'The culmination of our expansive multibillion-dollar VR/AR development coupled with the advancements we've made in 3D simulation and gaming has made Orlando the largest contributor to the building blocks of the metaverse.' — Orlando Mayor Buddy Dyer
With the high demand for new tech roles, Orlando is also thinking outside of the box with skill-based hiring and training practices.
---
⚫ The Mia Team Exploring Innovative Tech
We started our morning at Orlando Economic Partnership where Danielle Permenter gave us an overview of Upskill Orlando. Thank you, Danielle, for introducing us to this new, innovative approach to recruiting talent that helps local companies find talent using skill matching.
We learned about the Tech Skills Explorer tool, which helps recruiters, hiring managers, and talent developers understand the skills required for in-demand technology positions.
This was followed by a great discussion with Kristen Cowman and Dawn Haynes on emerging technologies and ways to elevate women in these fields.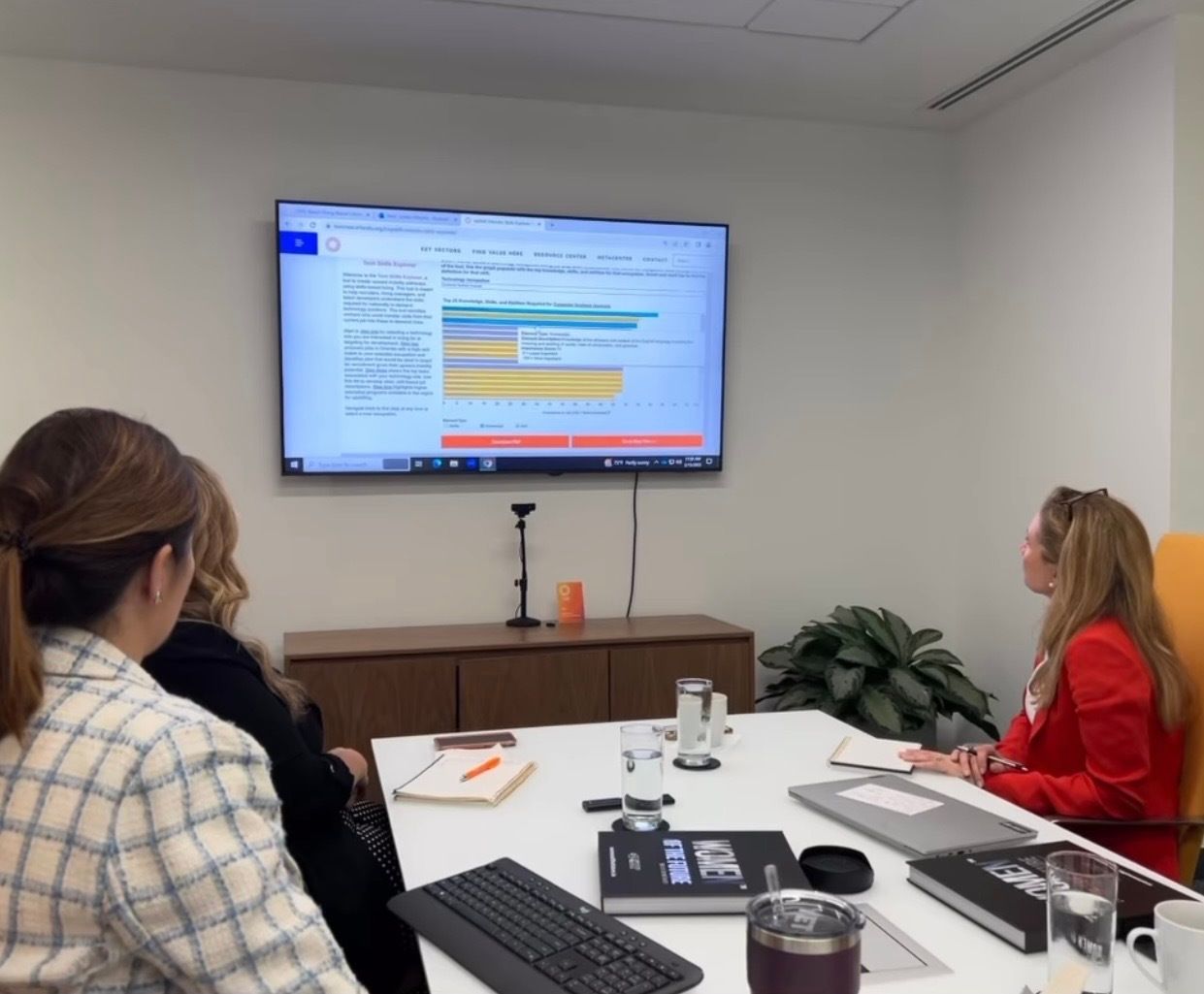 Our final stop was Full Sail University, where the approach to education is creative, impressive, and centered on real-world industry experience. A big thank you to Ariane Fikki and John A. Cunningham of Unity and Haifa Raja Maamar, Ph.D., for providing us with a special tour of their innovation labs, simulator, The Fortress, and film production areas.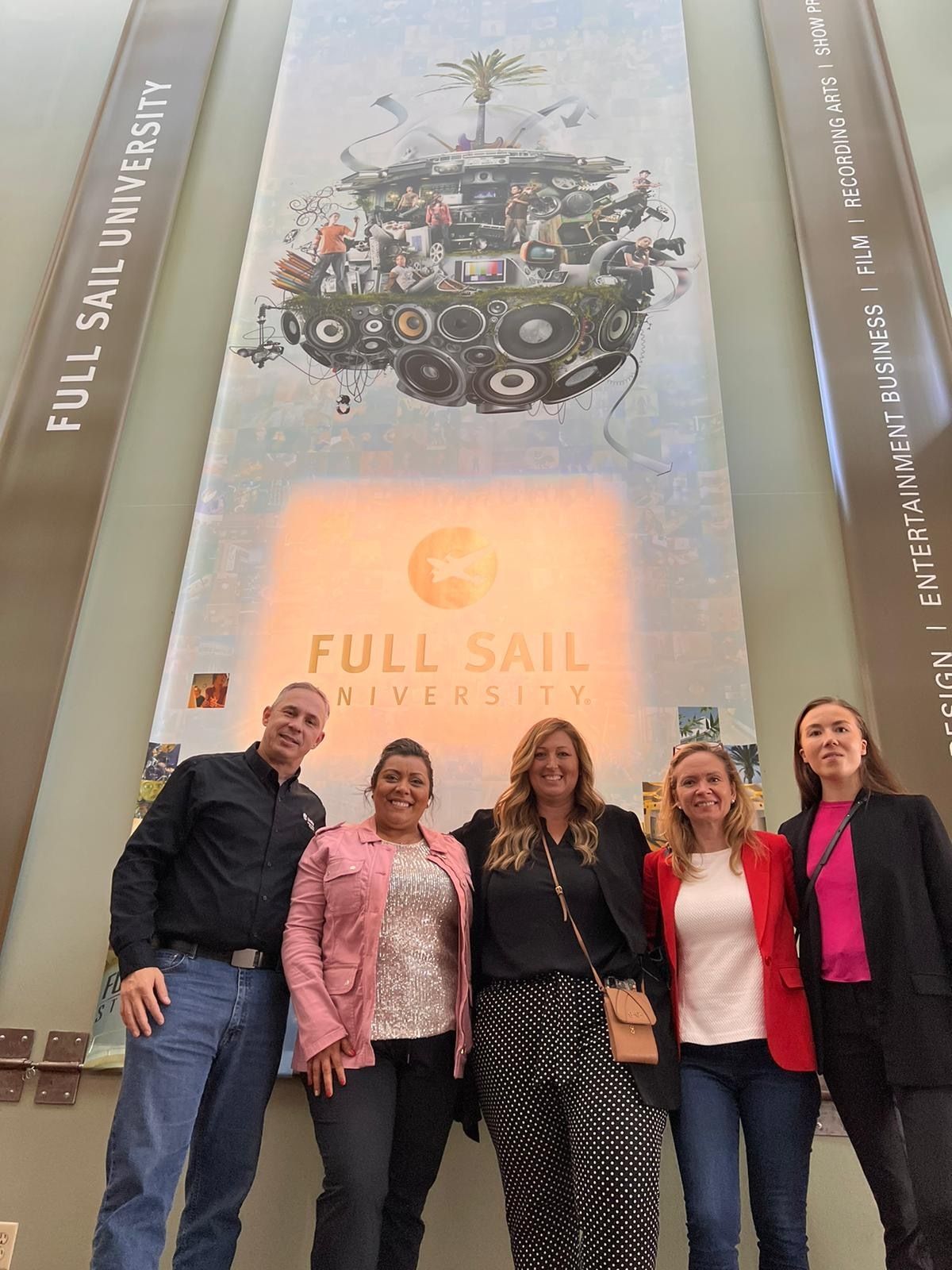 ---
From Miami becoming a Crypto Capital to Orlando's metaverse development and The MetaCenter, Florida has truly become one of the most interesting emerging tech regions to watch!
With the exciting new technologies and innovative solutions evolving, it's more important than ever to create new opportunities and pathways for women to be part of the innovation, develop in-demand skills, and build careers in the emerging tech industry.
Let's #BuildTogether!🌎
---
Mia is a JobTech company bridging the gap between education and employment. We help women develop skills and build careers in emerging technologies through alternative pathways. Our mission is to unlock new economic opportunities for one million women and accelerate the impact of one billion women by 2030.
---