We are thrilled to announce that Rosa Metra has joined our team as People and Change Management Expert to help us grow Mia and unlock economic opportunities for women in emerging technologies.
Rosa Metra is a seasoned Change Manager, Human Capital Transformation Lead, and IT Programme Manager with over two decades of international experience.
Rosa is the CEO of Change Works Ltd and Human Change Consulting Srl, and creator of the HumanTech Adoption® methodology. She is an expert in designing and executing successful change strategies that support clients in introducing innovative technologies and optimizing their processes.
As the CEO of Change Works Ltd, Rosa has worked with a multitude of prestigious clients such as Condé Nast, Unilever, Roche, Mercedes Benz, IBM, Sony, EDF Energy, Danfoss, Cargill, Salesforce, Hitachi, British Airways, Pearson, Nokia, Yamaha, Woolworths Supermarkets Australia, BigW Supermarkets, Masters, and Caltex Petrol.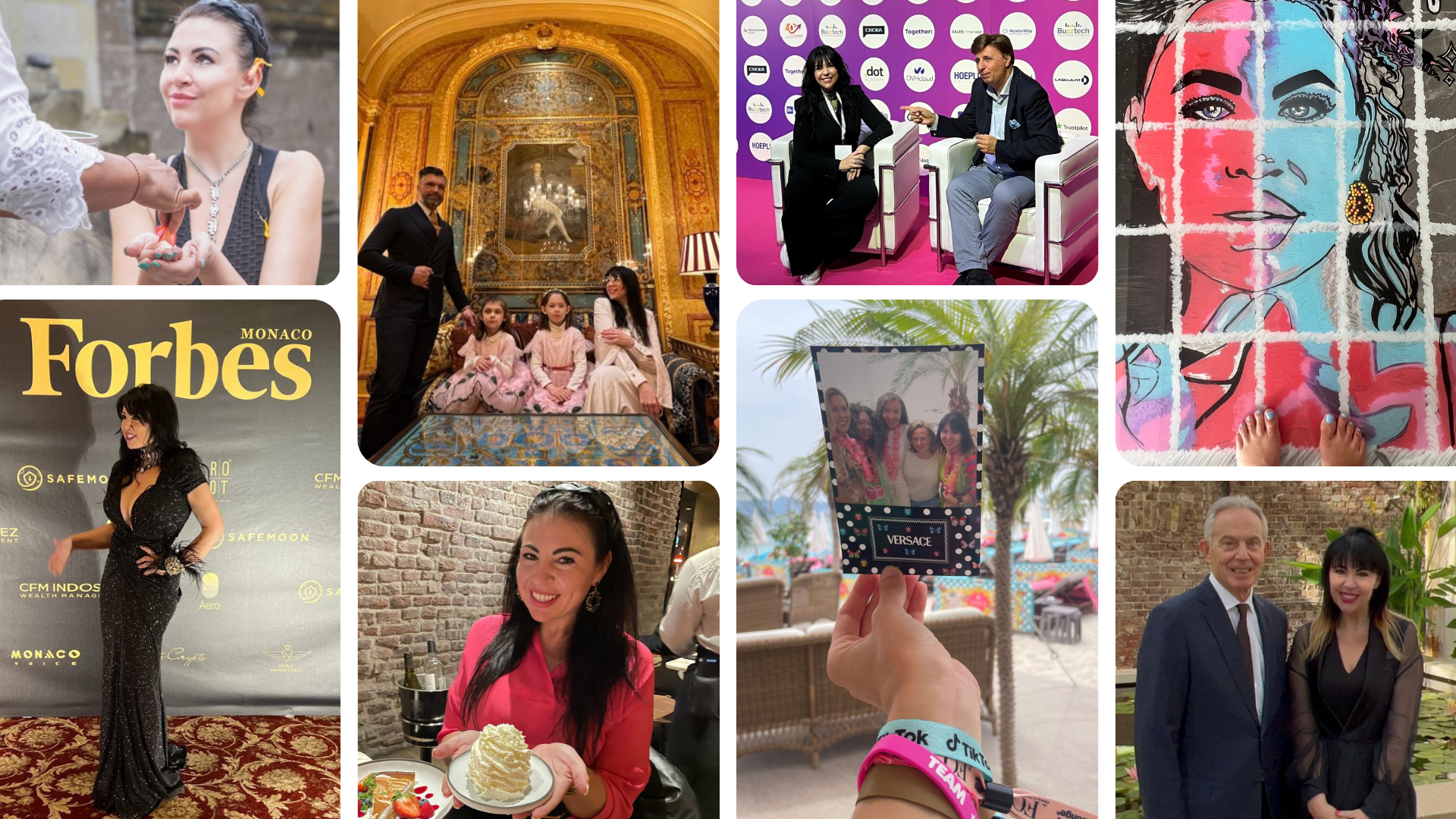 Born in Italy, Rosa has lived and worked in multiple countries, acquiring a deep understanding of different cultures and practices. She is fluent in English and French, possesses excellent relationship-building skills, and has a unique blend of strategic/creative thinking and strong analytical understanding.
Rosa is also a board member of the Cherie Blair Foundation for Women and the Italian Country Lead at the European Women Association (EWA). Passionate about empowering women globally, she supports non-profit organizations, spends quality time with her family, and paints inspirational women portraits.
---
At Mia, Rosa serves as a People and Change Management Expert. In this role, she leads workforce change initiatives, from organizational design for vision to value realization alignment, through enablement and engagement, all the way to continuous improvement and TOM operating model design and delivery.
Mindful of the latest trends and practices in sustainability, regenerative, safety, diversity & inclusion, and technology adoption, Rosa leads initiatives with a 'change for good' optic. Additionally, she aims to mentor global corporate HR leaders about the power of innovation and inclusion with Mia.
---
We asked Rosa—
Why Mia?
Before getting to know the Mia World, I had the chance to meet some amazing Mia Ladies. I felt instantly connected to these charismatic like minded women that, just like me, have been working so hard to shine in the Tech sector specifically; where the gender gap is quite wide.
Once I discovered the Mia platform capabilities and user experience it was clear to me that Mia is set up for success in unlocking economic opportunities for women globally and that I wanted to be part of this. That's why I am standing by Mia.
What is your superpower?
Resilience! Driven by ambition and a strong self-realization need, I have always taken courageous choices in my career and responded to adversities and failures with renewed strength and even more ambitious goals.
It is not a coincidence that I am a People and Change Management Expert, in fact my mission is to mitigate global organizations' workforce change fatigue resulting from technology driven transformations by empowering people resilience.
One motto or career tip you would like to share with the world
Better done than perfect! I strongly believe that this should be every woman's mantra.
I think that women are culturally under a lot of pressure to be 'perfect', we might be more risk averse than men because we socially face more consequences for failing and we are often supposed to make our choices taking into consideration not only our interest but also the needs of our family.
In a safe environment like Mia, you can take risks and be a doer! By expanding the reach of realities like Mia, we will impact the way us women work, love and live.
---
We are thrilled to welcome Rosa to the Mia team! Her extensive experience and commitment to empowering women globally align perfectly with our mission.
We look forward to working together to close the skills gap and build a brighter future for women in emerging technologies.
---
• More about Rosa•
---
Mia is a future-of-work platform created to unlock powerful economic opportunities for women globally through in-demand tech skills training, career development, inclusivity, and belonging.
Our mission is to unlock new economic opportunities for one million women and accelerate the impact of one billion people by 2030.