---
Mia Co-Founders had the immense honor of being invited to the Forbes 30/50 Summit, Abu Dhabi for International Women's Day 2023 with legendary leaders of our times.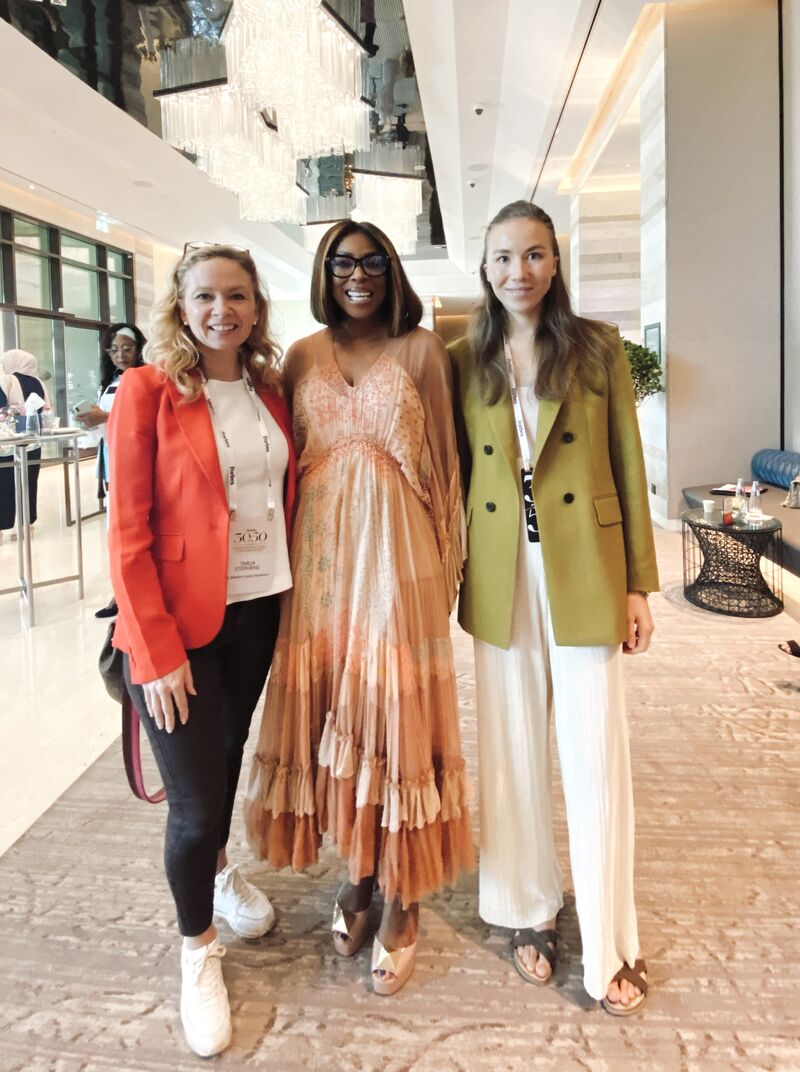 ---
⚫ The Powerful Effect of 30/50
We all know of Forbes' important lists of 30 under 30 and 50 under 50. But this summit was all about drawing from both these communities - bringing together young high-flying achievers and innovative legends with priceless experience.
The Forbes 30/50 summit focused on creating cross-generational mentorship opportunities to provide leadership, guidance, and insights to women at every stage of their careers.
Our Co-Founders couldn't be more honored and empowered to have learned from legendary icons like Former United States Secretary of State, Senator, First Lady Hillary Rodham Clinton, First Lady of Ukraine Olena Zelenska, Author and activist Gloria Steinem, Sports Icon and Equality Champion Billie Jean King, CEO EbonyLife Group Mo Abudu, and Know Your Value Mika Brzezinski who continue to pave the way for women's empowerment and create opportunities for the next generation of female leaders.
The iconic conversations and recap from the summit were broadcasted on MSNBC Morning Joe. Link
---
The message from the women was unified:
"This is for the next generation. We have paved the way. Now, this is your chance to change the world. It won't be easy, but you can do this."
---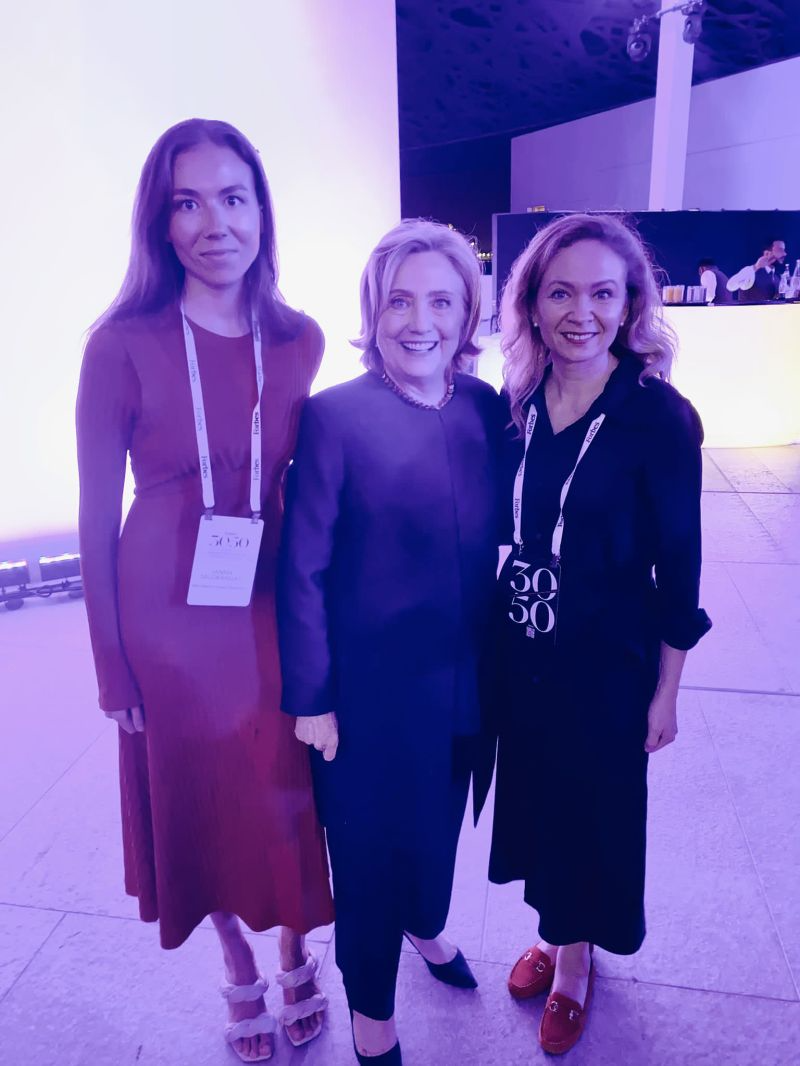 The heart of this event was mentorship. We saw communities come together with world leaders from business and academia to non-profits, working together to create strong partnerships.
Mia's co-founders, Janna Salokangas and Tarja Stephens, were honored to meet Former United States Secretary of State, Senator, First Lady Hillary Rodham Clinton, to discuss the importance of upskilling and creating new jobs for women in emerging technologies.
---
⚫ Compelling quotes that left an impact on us
It was truly a stirring experience for us to unite and collaborate without any labels. Together, we learned from shared experiences and discussed changing the status quo and the world for good.
Here are some great reminders these iconic women shared with us during the summit:

"Value laughter more, it is the only emotion that cannot be compelled." - Gloria Steinem
---
"Every time you stand up for yourself you stand up literally tens of thousands, maybe even millions, of people who don't have the voice or the access, the opportunity that you, do."  - Hillary Clinton
---
"No one's going to do this perfectly. Growing is weird and painful and stumbling is evidence of momentum." -  Aurora James
---
"Humility is about acknowledging how far you have to go, but also how far you've come." - Nazanin Boniadi
---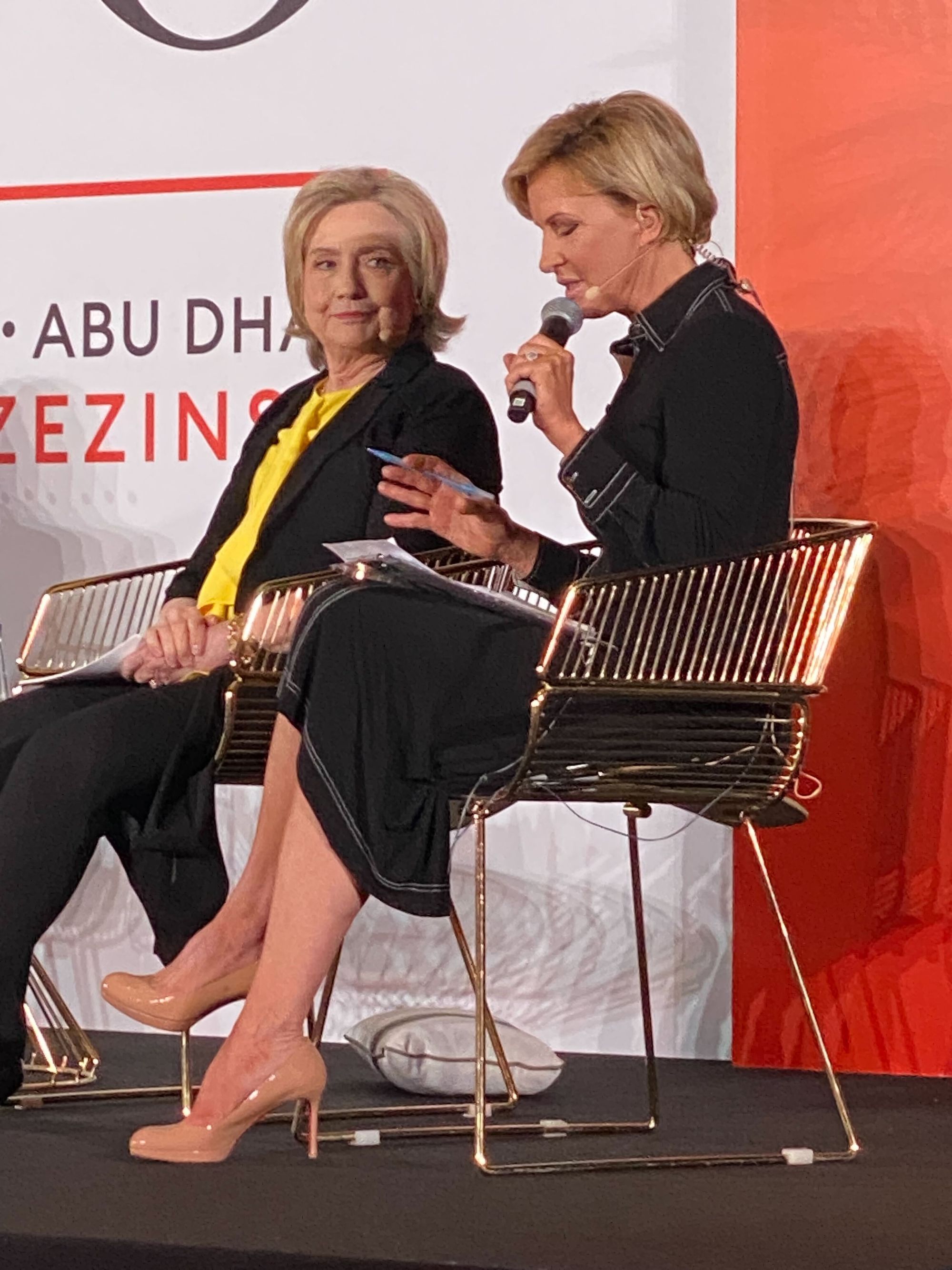 Thank you to the Forbes team and DCT Abu Dhabi for organizing this incredible experience and bringing together such a powerful group of women leaders from over 50 countries!
Not only were the women at the summit enthralled by the energy and depth of value we all experienced, but we were each strongly inspired to build a better future.  
We are so excited to continue to inspire, mentor, and support one another on our journey toward a more equitable and inclusive future.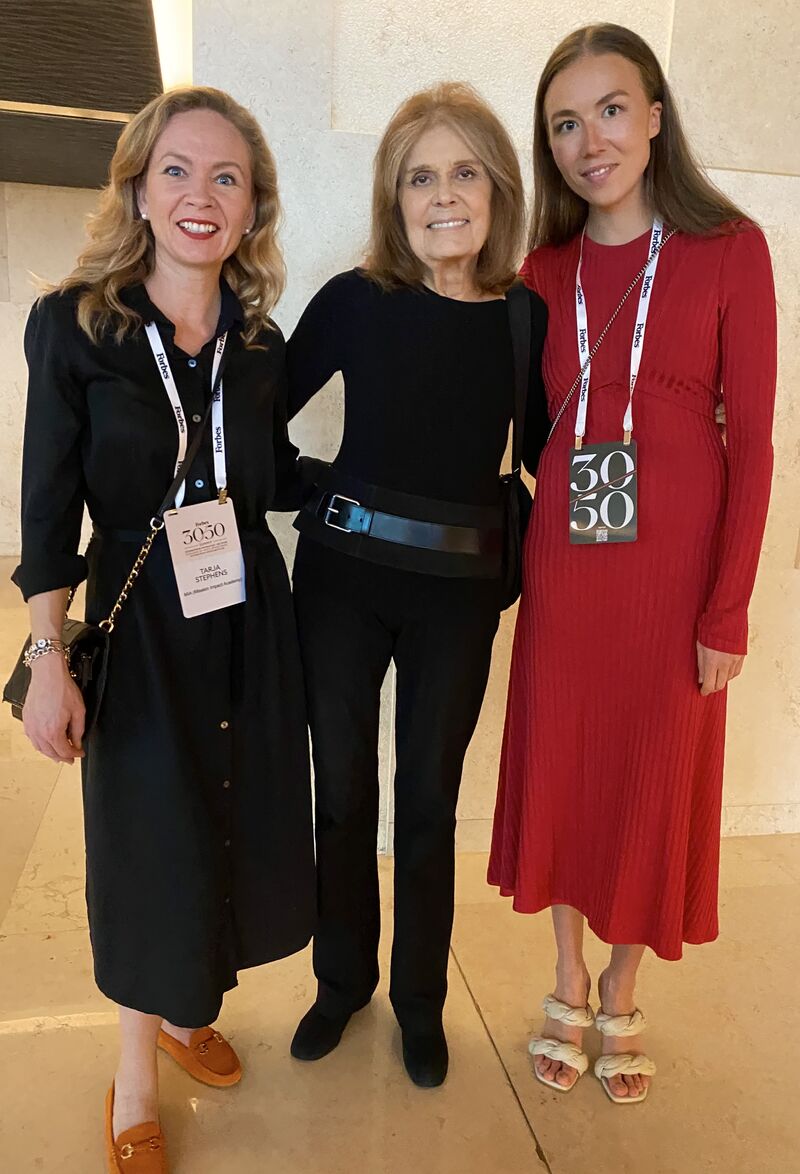 About 30/50 Forbes Summit
---
Mia is a JobTech company bridging the gap between education and employment. We help women develop skills and build careers in emerging technologies through alternative pathways. Our mission is to unlock new economic opportunities for one million women and accelerate the impact of one billion women by 2030.