We are thrilled to announce that Dr. Patricia Nzolantima has joined our team as an advisor to help us grow Mia and unlock economic opportunities for women in emerging technologies.
Dr. Patricia Nzolantima is an entrepreneur and a brilliant force of nature in the business world. With her status as a Serial Entrepreneur, Investor, and International Speaker, she has been a trailblazer in various industries, especially in championing women empowerment.
As a member of the ICC Executive Board, co-chair of the Harvard CAS Leadership Council, and the B20 Action for Africa, her influence spans continents. With over two decades of professional experience, Patricia's mission is to elevate fervent dreamers and doers, proving that "little visionaries are the best assets of the future."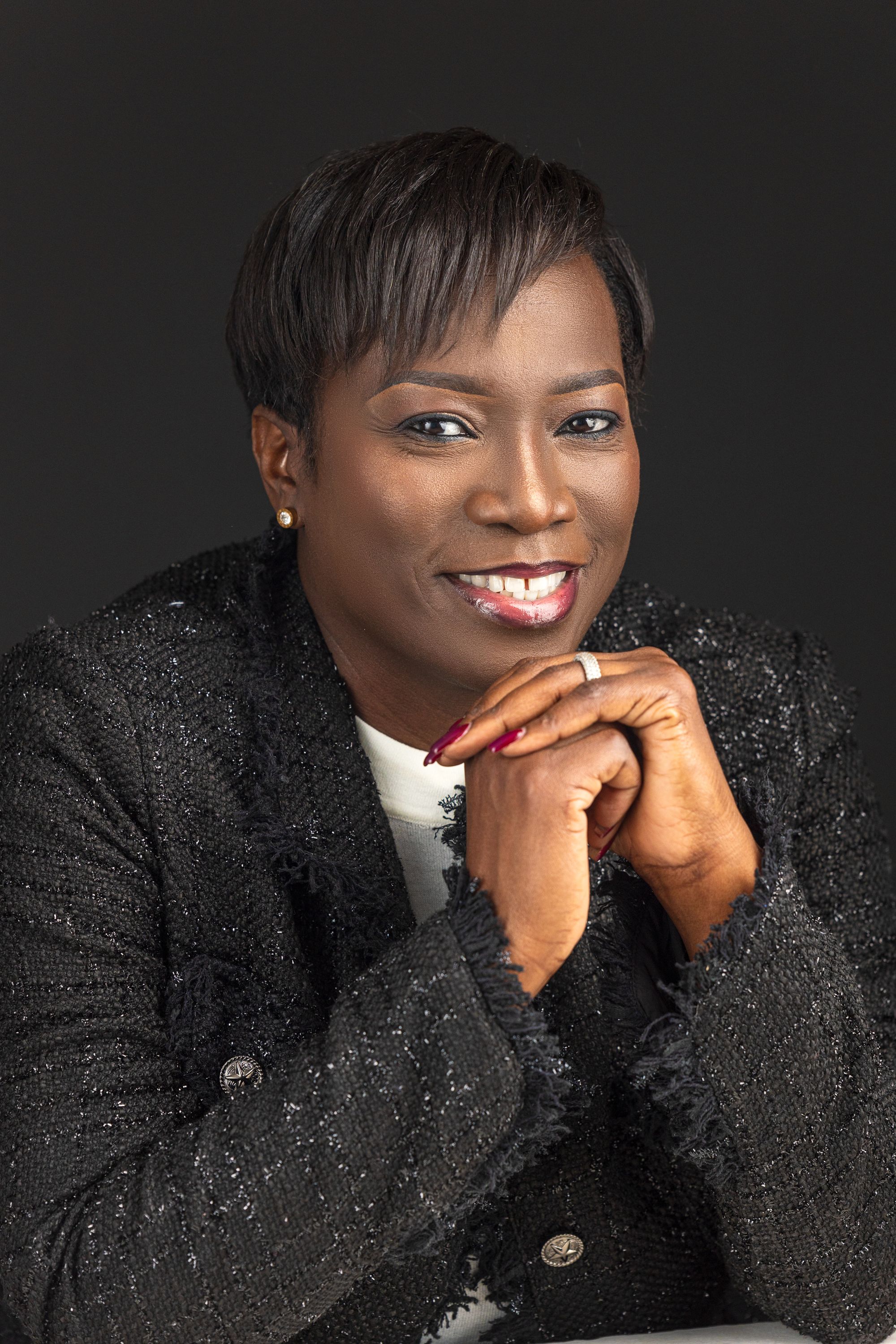 Dr.Patricia's career is marked by her expertise in Marketing, Brand Strategy, and Entrepreneurship. With a track record of advancing top-tier corporations like Airtel, Samsung, and Coca Cola, she's also an entrepreneurial powerhouse, having founded ventures such as the Working Ladies WIA Hub and Bizzoly Transport & Logistics.
Passion drives her mission to cultivate women entrepreneurs and community leaders who can lead, innovate, and inspire. Her commitment to innovative solutions that challenge societal norms shines brightly in initiatives like Bizzoly, which prioritizes employing women drivers.
Patricia believes that through hard work, determination, and vision, anyone can rise to monumental heights, especially if they dare to dream.
---
We asked Dr. Patricia:
Why Mia?
Mia is passionately bridging the skills gap, emphasizing women's advancement in emerging tech fields. In today's fast-paced world, AI is reshaping global systems, becoming an indispensable tool for broad economic development.
For African women, this technology can redefine business strategies and fuel societal innovations. It's essential that these women gain access to top-notch AI training to ignite economic growth and tackle societal challenges head-on.
Through Mia's dedicated AI education, women are empowered to transform their communities. This effort not only promotes individual growth but also amplifies economic and societal progression.
What is your superpower?
Empathy. In an era where genuine understanding is rare, one's ability to deeply connect with others' emotions sets them apart.
My experiences as a female entrepreneur were often challenging, but empathy allowed me to truly grasp others' perspectives and needs. Putting yourself in another's shoes and appreciating not only what they are saying, but also why they are saying it helps us clearly understand their needs.
In today's self-centered world, empathy and compassion help me navigate complex situations with genuine understanding.
One motto or career tip you want to share with the world
Motto: Little visionaries are the best assets of the future. Be a visionary and empower yourself to take it all.
Encouragement: Nobody is you, and that's your superpower. Go after your dream, and make it happen!
---
We're ecstatic to welcome Dr. Patricia Nzolantima to Mia as our Advisor. With her invaluable experience and vision, we anticipate a transformative journey ahead. Here's to shaping the future together!
---
• More about Dr. Patricia•
---
Mia is a pioneering Global AI school dedicated to empowering forward-thinking companies and non-technical women through education in AI and emerging technologies.
Our aim is to upskill 1 million women worldwide, driving inclusive innovation in the AI space.