Mission Impact team was invited to host a metaverse #powerworkshop at ThePower Business School. We are grateful for the fantastic feedback received from yesterday's Power Workshop!
"Loved it! I finally feel like I understand the basics of the metaverse and I'm really motivated to learn more."
Mission Impact team had the great honor to dive into Metaverse and its opportunities with The Power Business School. Thank you for having us!  

It was also great to notice the balance of approximately 50/50 between women and men at the event.

What an inspiring session with remarkable enthusiasm. Together we keep expanding!

ThePower Business School is an online digital business school with over 50K global students that has revolutionized higher education worldwide, with a disruptive micro-learning methodology (15-min classes), taught by world-renowned entrepreneurs and experts, for a fraction of the cost of a traditional business school.


Last year Tarja Stephens had the great honor to serve as one of the Power ambassadors in Miami  learn from some of the world's leading business minds like Eric Ries – lean startup, Chad Hurley, co-founder of YouTube, Aaron Montgomery – Carlotz Co-founder, Marc Randolph - Netflix Co-founder to mention a few during the program.
Thank you, the ThePower Business School team for inviting us back to have this workshop!

To learn more about their upcoming business programs, check their website here.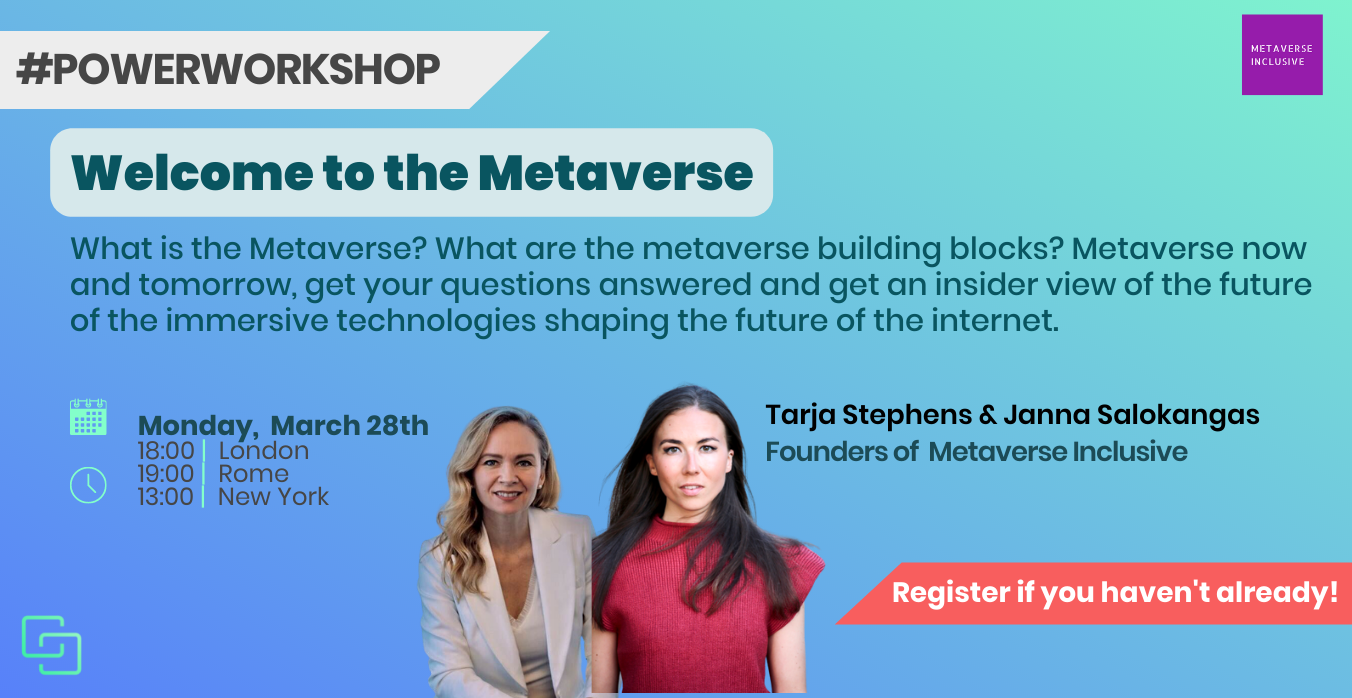 Here is what the social media shared
---
Mission Impact is building the Future of Leadership in Web3! To learn more and join our movement, please visit our website and LinkedIn.
Stay connected and sign up for our newsletter to receive the latest news, events, and stories from us!