On March 10th, Metaverse Impact had the honor to moderate a women-powered panel at the Metaverse 2.0 summit hosted by immerse Global Summit (formerly VR/AR Global Summit)VRARA called Women Shaping the Metaverse and the future of work.
Metaverse 2.0 summit hosted by VRARA and Immerse Global Summit Series was a 2-day virtual event held on March 9 and 10th. The event brought together over 200+ Speakers, Sessions, Virtual Booths. Plus, access to virtual 1-on-1 networking meetings with the industry leaders.
Some of the the highlights of the event included a HP session where HP Extended Reality (XR) experts Joanna Popper and Scott Rawlings discussed the current state and challenges of VR business deployments.  Timely software solution ExtendXR also addressed the urgent market need for end-to-end mid to large organization XR deployment and management.
Our panel discussion "Women shaping the Metaverse and the future of work" brought together an incredible lineup of speakers: Janna Salokangas, Scarlett Arana, Nova Lorraine, MScAnna Gandrabura.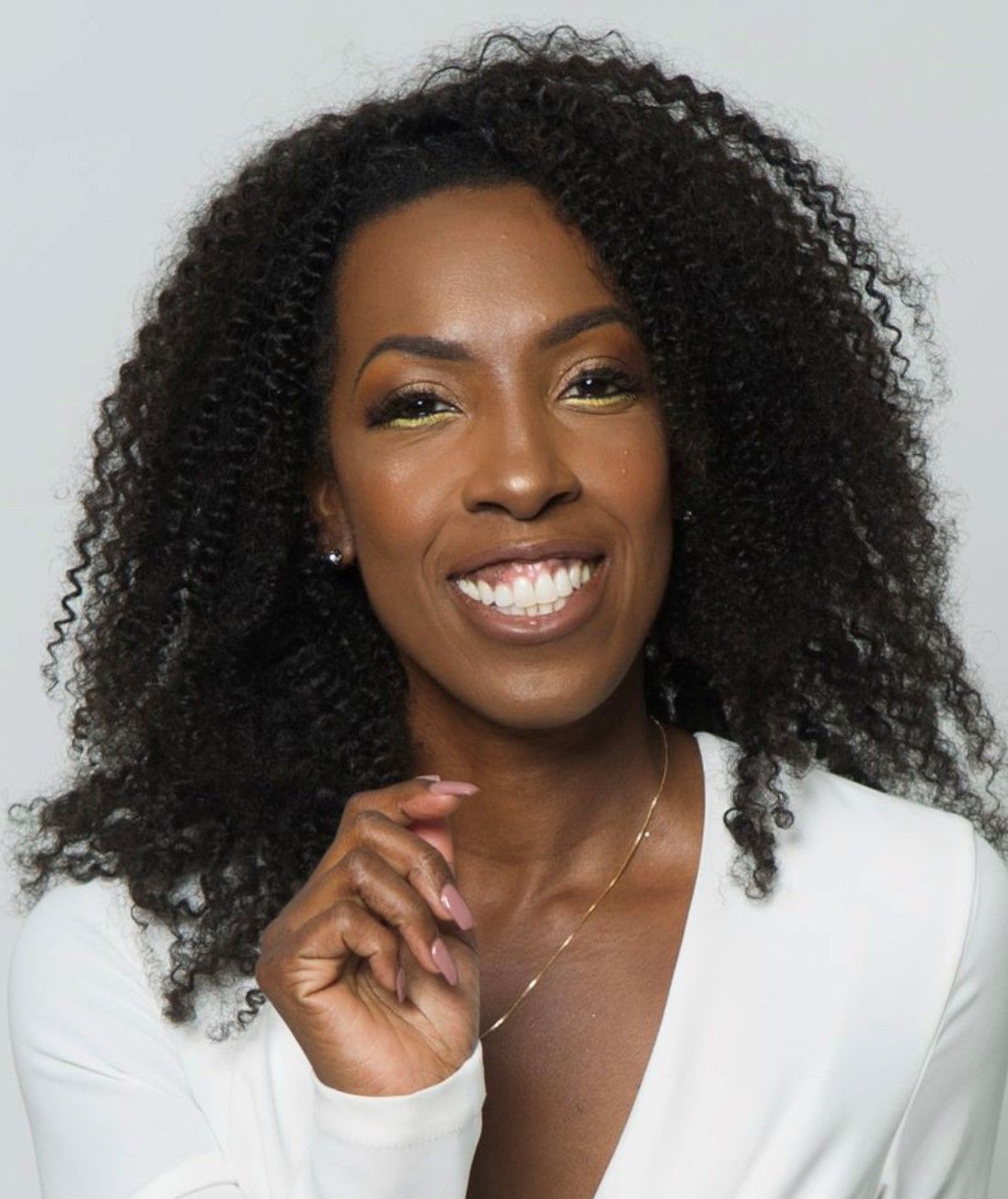 Nova Lorraine
Nova Lorraine is an award-winning fashion designer, Author, Speaker, and Branding Advisor for fashion and lifestyle startups, and most recently, NFT's, and the Metaverse. Nova, is a  founder of Raine Magazine. Nova has expanded her creative and fashion pursuits into the Metaverse to include NFT's, DAO's, and digital experiences.
Scarlett Arana
Spatial Web3 Metaverse & Blockchain Innovation Technologist, Co-Founder at BitBasel Miami. She is also the Founder & CEO UnifyIT Inc. Scarlett is very active in the Miami ecosystem and serves as the SDG #14 Ambassador - Social Impact Movement in Miami.
Anna Grandrabruna
Passionate about building the future of education in the virtual world. Over the past 8 years, Anna has been bootstrapping English For IT. helping tech teams communicate better across cultures -rebuild and fortify the bridge between the development teams and the clients. Currently, Anna is building a Techville is a virtual city in the metaverse where you can learn languages and improve your social skills. Techville's mission is to help people learn new skills in an engaging way. Don't learn it, LIVE it.
Recap of the Panel Discussion
During the great panel discussion with leading women in the Web3 space, we learned insights on the kind of business and career opportunities do women see for women today in Web3. Scarlett and Anna also shared interesting updates about the fast growth Miami Web3  ecosystem that has been the driving force of the growth in Miami. You also are part of  Crypto and Blockchain communities, and the events happening in Miami.  
All of the women also shared important tips for the women, creators, artists who want to build a career, launch a business, or extend their service into the web3, Metaverse space.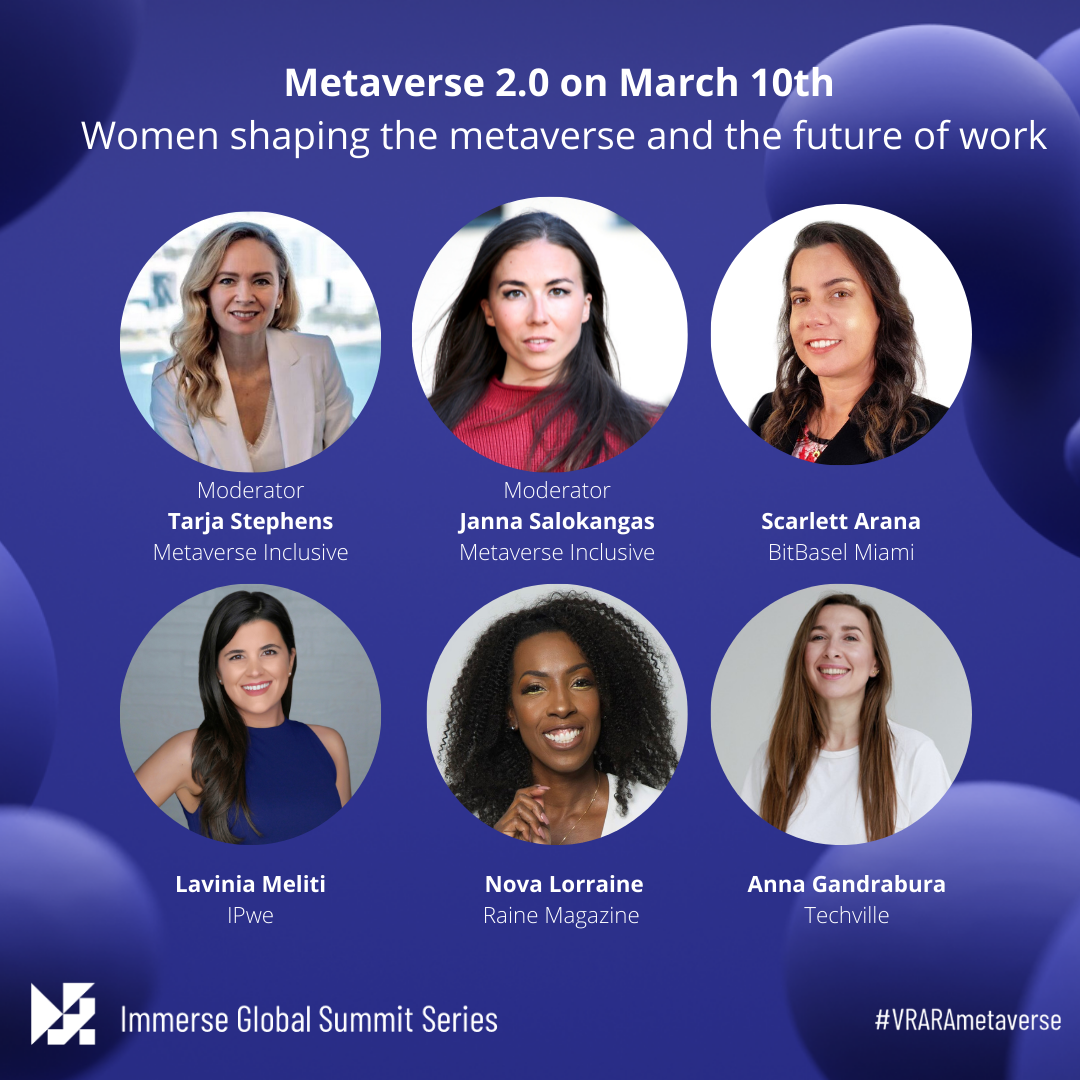 You can watch the on-demand videos of the sessions of the entire Summit here.
The summit was a great success and here are some other featured Speakers and thought leaders who delivered amazing value to the attendees:
·    Hrish Lotlikar, SuperWorld Co-Founder & CEO - AR/VR+Web3+AI to Build A Better World ($500M was spent on virtual land in 2021 and could double to $1B in 2022)
·    Mason Sheffield, Lowe's - How Lowe's Innovation Labs is Using Digital Twins to Transform Home Improvement
·    Karl Dahlin, Vuzix - Creating Super Workers in the Metaverse (AR smartglasses)
·    Christopher Covert, Microsoft, Mixed Reality Government - Building a Serious Metaverse
·    Daniel Rocafort, VISYON CEO - How brands are moving into Metaverse (Volkswagen Group)
·    Kellan Cartledge, Amazon Web Services - Laying the Foundation of the Metaverse
·    Linzi Boyd - Founder of One Earth & Unite, Author of Brand Famous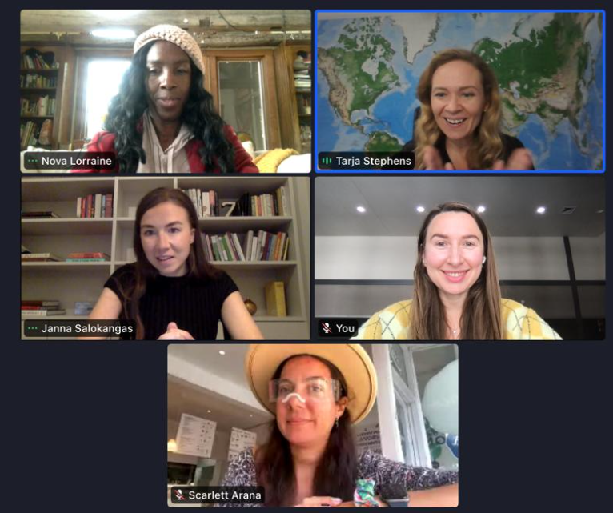 ---
Mission Impact is building the Future of Leadership in Web3! To learn more and join our movement, please visit our website and LinkedIn.
Stay connected and sign up for our newsletter to receive the latest news, events, and stories from us!