The metaverse refers to the world of virtual and augmented reality. Most folks around the world only became acquainted with virtual reality post-2000. However, this world has been around since the 1990s. Most importantly, its longevity is down to the numerous benefits that the metaverse offers.
The term 'metaverse' has entered the daily lexicon thanks to Mark Zuckerberg, the founder of Meta, formerly known as Facebook.
As Zuckerberg opines, the benefits of the metaverse are just starting to be imagined. Many people have already started experiencing some of these benefits in real-time.
The ever-evolving world of technology has not left charitable organizations behind. Many nonprofits have embraced different types of technology, including non-fungible tokens (NFTs), cryptocurrencies, and many others.
This article examines the metaverse benefits, especially in relation to our world as it is. A significant number of these benefits are possible in education, health, sports, and any other daily activity that billions of humans engage in around the world.
The Metaverse Is Set to Revolutionize Education
The metaverse is all about creating a digital space that boosts human-to-human interaction. In this sense, anyone can use the metaverse for good, in education circles. Over the last couple of years, the COVID-19 pandemic has disrupted learning in physical classrooms. Globally, the International Labor Organization (ILO) discovered that the pandemic interfered with the education of more than 70 percent of the youth.
Between 2021 and 2022, the world has experienced exponential growth in online learning. Digitized education is now a reality rather than a myth or fancy objective that governments around the world aspire to. How much further can it grow?
How would nonprofits step in to make sure that online learning grows in popularity as an alternative to the brick-and-mortar classroom?
The answer to this lies squarely at the doorstep of the metaverse. That is because the metaverse merges different technologies that support and enhance the digitization of education.
The metaverse has many of the features that education relies on to have a positive impact on the lives of learners. These include:
Regular interactions with other people
Interaction with the environment
Trading in digital products
The sharing of information and other useful resources
Playing games
Major Metaverse Benefits Include Creation of Online Classrooms That Feel and Look Real
For many, online classrooms lack the feel and look of a normal class. But the metaverse has the ability to change all that.
Instructors and teachers can now use the different tools to add real-life-like objects to the classroom. These technologies can allow students to walk around the digital classroom just as they would a physical one. Other activities that students and teachers can perform with ridiculous ease include:
Raising hands
Sitting at or behind their respective desks
Using pencils to write notes
Can you imagine a classroom with avatars that look exactly like real people? This might not be possible to achieve in a physical classroom. But, the metaverse makes it more than achievable in a digital space. More impressively, anyone can use the tons of metaverse tools available to not only create but also customize and update these useful avatars.
Remember, avatars aren't cartoons. They are ultra-realistic images. The look and feel of these realistic avatars will greatly enhance the sense of realism in the classroom.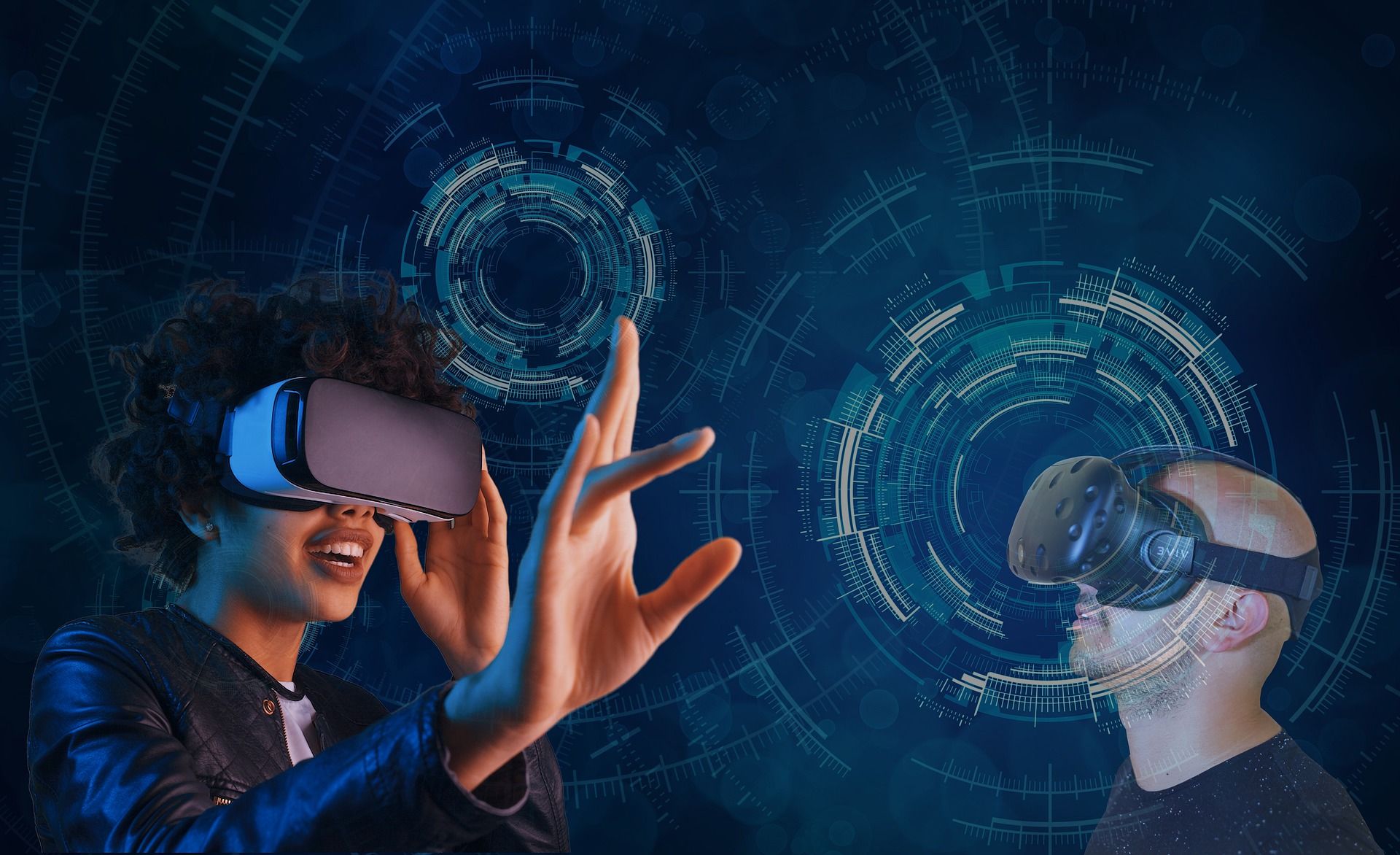 The Metaverse Would Make Experiences More Affordable
For the most part, a huge chunk of the global population considers some activities and experiences beyond them. Primarily because of the cost of these activities.
For example, how many of us can afford to charter a private yacht? Typically, it costs roughly $10,000 to $150,000 to charter a yacht for an entire week. The price depends on several factors, but a small percentage of people can afford that.
Fortunately, you don't need all that money now to afford a cruise on a yacht. With the metaverse, you can travel to any destination of your choice in the world. That could be fantastic news coming at a time of apprehension as most people try to hold on to their little funds. By making some of these experiences more affordable thus available to more people, the metaverse would improve the quality of life too.
Do you have a family member who is stuck thousands, if not millions, of miles away from home? The metaverse makes it simpler to get in touch with such individuals, reducing the cost of travel by enabling realistic high-quality interactions easily.
One of the Main Benefits of the Metaverse- Improved Productivity and Access to Better Jobs
The metaverse benefits individuals who are hungry to improve their productivity. Anyone familiar with VR technology–one core component of the metaverse– appreciates the impact it has on workplace productivity.
With their headsets, workers and students can collaborate on different platforms in a fun-filled manner. They connect virtually, hold discussions, travel, and meditate. More specifically, they do so as efficiently as possible, enhancing their overall productivity.
Additionally, the metaverse offers employers an opportunity to take their workers through enhanced training. This way, workers acquire new skills that enable them to excel at their jobs. Employee performance improves substantially through training too. Moreover, training boosts an employer's financial standing. Improved productivity is essential for firms that wish to see a positive trajectory in their bottom lines.
The use of the metaverse for good doesn't stop there, though.
In times past, certain jobs have been unavailable to the vast majority of people capable of doing them. The metaverse changes this by opening up the space to people from any part of the world to apply for and handle such jobs. Consequently, jobs that were only restricted to certain parts of the world are now accessible worldwide.
The Metaverse Will Improve The Quality of Healthcare
It's impossible to delve deeper into the benefits of the metaverse without mentioning the impact it could have on the quality of healthcare. Thus far, the metaverse has shown great potential in the world of healthcare. That's because of its ability to be compatible with other technologies such as Artificial Intelligence (AI), Augmented Reality (AR), Web 3.0, Edge, Virtual Reality (VR), Adaptive Cloud, robots, and quantum computing to mention a few.
Through the metaverse, AR could prove quite useful in theaters during complex surgical procedures. It would enable doctors to be more precise during such procedures. On top of that, VR could improve the quality of training that medical personnel receives. Patients would also receive crucial education and enlightenment on the conditions and diseases afflicting their bodies.
VR is also capable of addressing the mental concerns some patients have. That's not all though as it could also help to alleviate pain. In essence, VR has emerged as a tool for effective pain management. Some medical centers are already embracing VR and the metaverse for good, to help patients manage pain. In the future, if all goes well, doctors would not have to put their patients on opioid prescriptions for pain management.

The Metaverse Improves Environmental Impact Awareness
An article recently published on Fast Company shows that environmental nonprofits do not receive as much funding as they would like. More and more charities specializing in creating environmental awareness need funding. They also need new and revolutionary ways of raising funds and passing their message across.
The world cannot afford to reduce funding for these types of nonprofits. Fortunately, the metaverse and the benefits derived therein can change all that for good.
The rise of the metaverse reduces overreliance on travel-induced carbon emissions. Additionally, adoption by data centers of recent technological innovations is likely to reduce the negative impact of the metaverse significantly, making it the tool of choice for many.
---
According to Bloomberg, the metaverse could transition into $800 billion markets by 2024. That would make it a major player in almost all the critical industries that sustain life on this earth.
From healthcare to education, marketing, and live events, there's no end to the metaverse's reach. Online gaming platforms are already ahead of the rest in embracing the full power and spectrum of the metaverse.
The rest of the world needs to catch up fast!
---
Mission Impact is building the Future of Leadership in Web3! To learn more and join our movement, please visit our website and LinkedIn.
Stay connected and sign up for our newsletter to receive the latest news, events, and stories from us!